In February of 2015, John Mueller from Google recommended that digital marketers should avoid focusing on link-building, because this could harm a website's visibility in Google.
So does this mean that link-building strategies are dead?
The answer is: it really depends on what techniques you use to get links to your website.
If you're still buying links, using article directories, and publishing low-quality press releases, then, for you, link building is dead.
All of these techniques are manipulative and unnatural, and that's why following them means putting your website on a waiting list to be penalized by Google.
But you can't just ignore link building all of a sudden.
Cyprus Shepard of Moz published a great research showing that being well-ranked by Google without backlinks is an impossible goal. This is especially true for small websites in competitive niches.
Unfortunately, without knowing exactly which strategies you can rely upon, you can waste a lot of time.
That's why my article is focused primarily on sharing practical and easy-to-implement "how-to's" that you can safely adapt for your websites.
Use Social Media Sites To Build Links
First of all, keep in mind that any reference (not only a backlink) to your domain from a trustworthy and relevant website will pay dividends to your rankings.
So, it's not surprising that the easiest way to get your first links or enlarge your current backlink profile is to update your social media networks with links to your website.
In less than 10 minutes you can easily get quite a few good natural links from high-authority sites.
Your Twitter profile:
There's a special field for your website URL, but you can also put links right into your author bio section.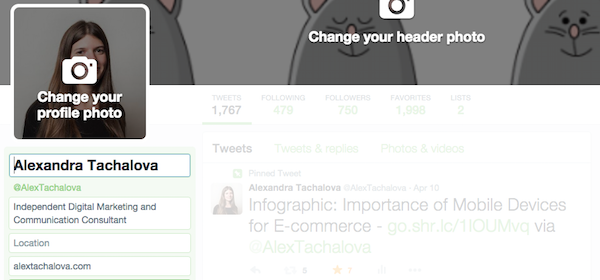 Company Facebook page:
When it comes to Facebook, you need a company page (you can't use your personal profile) that will be linked to your company's website.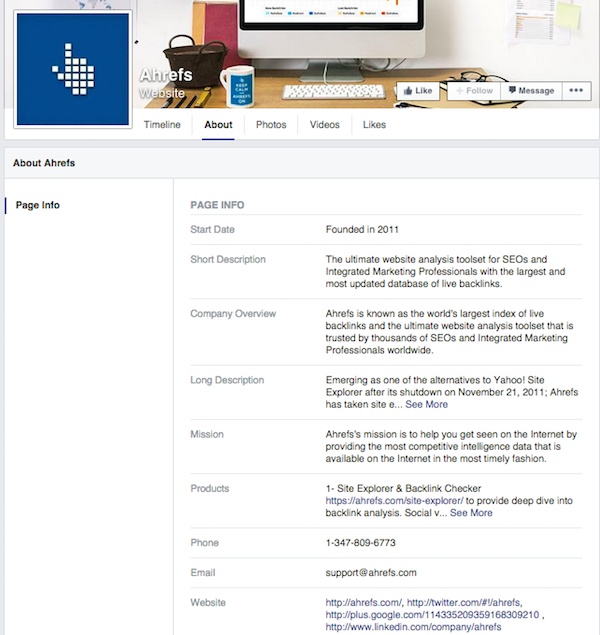 Google+ page:
Use a section named "Links" to reference your personal page and/or company page.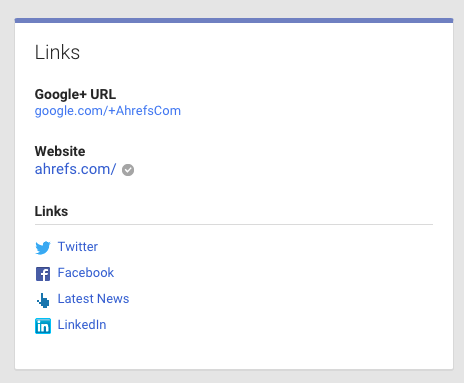 LinkedIn profile:
You can put up to three website links on your profile, and they can be added from the Edit Profile page.


Other than that, you can go through any other social media sites that are relevant to your business in the same manner.
For example, SlideShare, Pinterest and Instagram also have user profile pages where you can add a link to your site.
Get links from Q&A networks
I'm sure you've heard of Yahoo Answers and Quora.
These sites give you the ability to search for some Q&A threads based on a given keyword.
So your goal is to find questions that are relevant to your business and provide useful answers with occasional links to your website.
For example, if you own a website about gadgets and have a strong opinion on the "iPhone VS Samsung" debate, you might find quite a few opportunities to express it while fleetingly dropping a link to your site: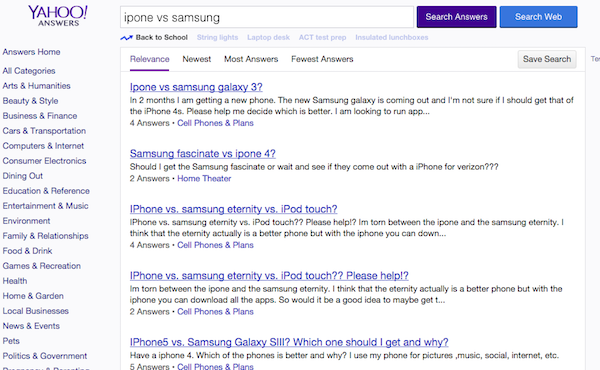 You might also want to do this on Quora:

And here's an example of a lovely answer with a backlink:

Joining conversations on Quora, Yahoo and any other similar sites (there are quite a few) is a great linkbuilding tactic that doesn't require any SEO background at all.
And as an additional benefit, you'll notice some quality referral traffic coming to your website.
Build Links With Guest Articles
Pageonepower.com is a great example of the successful usage of guest posting as a link-building strategy.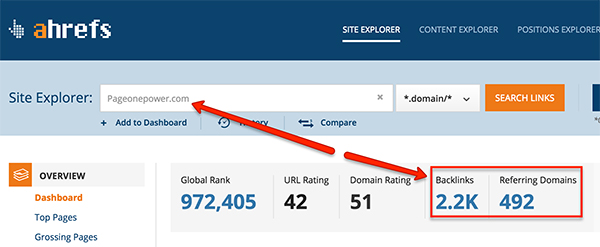 Here are just a few examples of their guest articles:
The trickiest thing with guest blogging is to find the right blogs and suggest the best topics.
Luckily with Ahrefs tools you can solve both of these problems.
Use Content Explorer to find the most popular articles in your niche and then write your own piece based on the top performing content you'll find: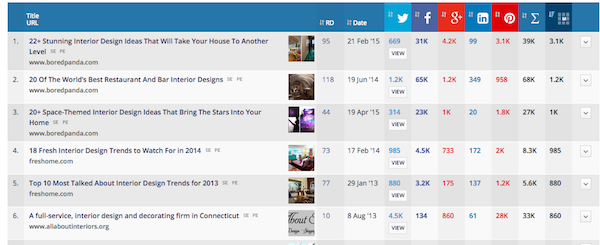 This way you'll be able to deliver the kind of content that is very likely to get traction on Social Media.
But then you'll need to find blogs that would publish your piece.
To do that simply go to page 10 of the Content Explorer results. You'll see tons of articles that didn't get a huge number of social shares.
So get in touch with the blog owners and offer them to review your piece.
Since your guest article is based on the most popular content in your niche, it's very unlikely that they will turn it down.
Note: Tim Soulo calls this "The Robin Hood Technique" because you "steal" content ideas from popular sites and give them out to a lesser known ones.
Piggybacking On Competitors' Backlinks
The last strategy that I want to share with you today is piggybacking on your competitors' backlink profile.
If something works for your competitor, then it certainly should be beneficial for you as well.
However, you need to be sure that you're only copying their effective strategies.
Thus when reviewing their backlinks, it's crucial to know which metrics you need to look at in order to successfully replicate their wins and avoid their mistakes.
Your first step would be to put together a list of competitors that you want to target with this research.
In case you don't know who your competitors are, you can try using tools like Positions Explorer, or Spyfu or SimilarWeb to find some.
In the screenshot below, you can see the domains that are competing with stylingo.co.uk in Google's organic results: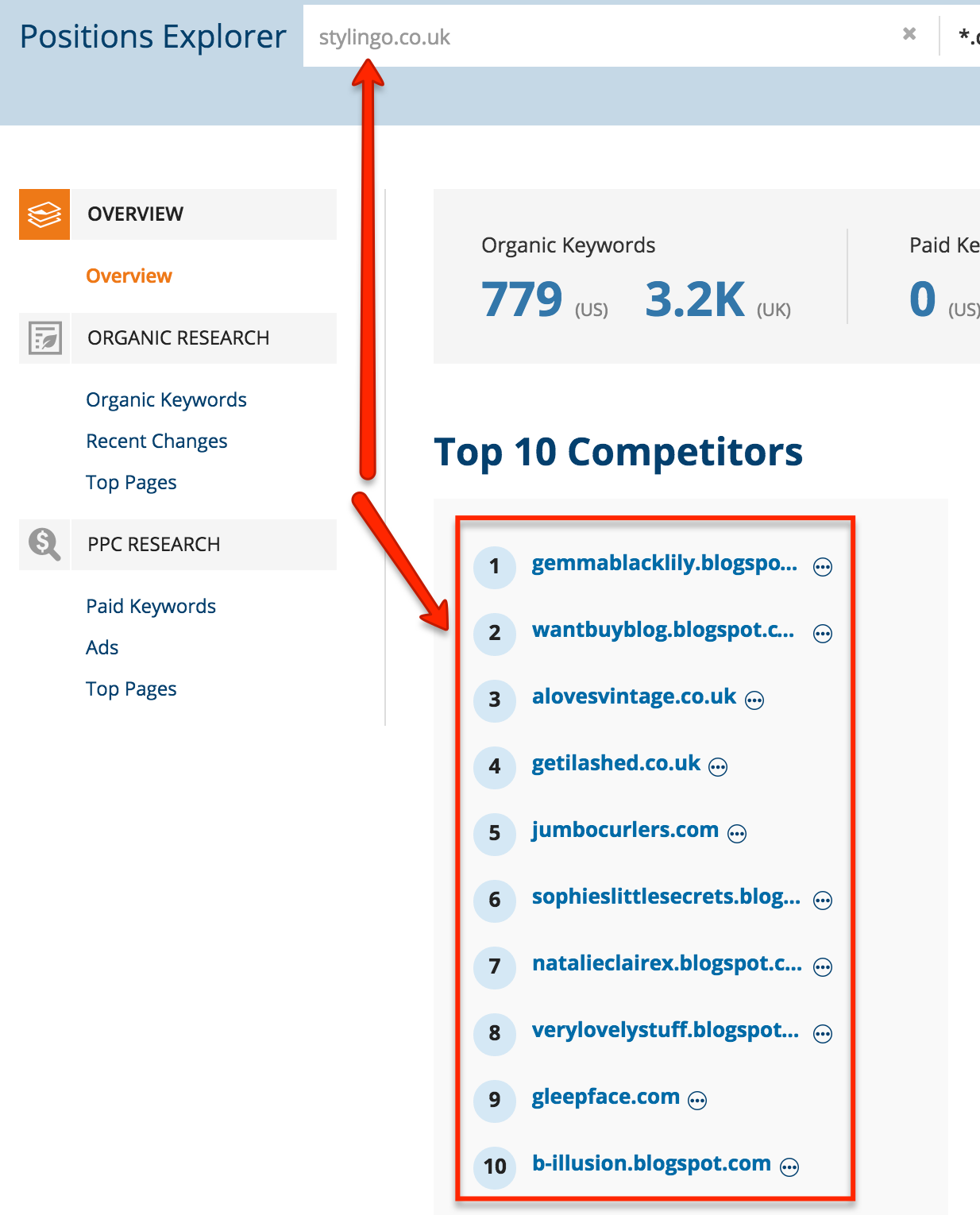 Once your list of competitors is ready, I highly recommend that you use the Batch Analysis tool to see which of them has the most powerful backlink profile:

Once you've picked your target, put it into Site Explorer tool for a more comprehensive overview of their backlink profile.
You should focus on the following metrics:
The total number of links vs. the number of unique domains;
Domain Rank of linking domains;
Anchor text cloud;
Link quality.
And if you need some information on the "toxic links" of your competitors, I highly recommend using a software called Kerboo.
Their Audit tool helps you identify risky links that may hurt your rankings.
Other than that, Kerboo is intelligent enough to highlight link opportunities based on your competitor's link profile.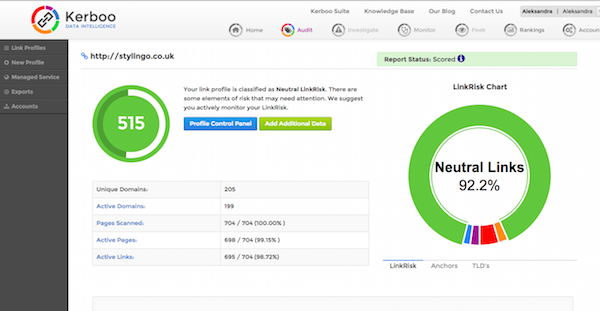 Recap
A lot of link-building strategies were banned by Google in recent years. But there are still quite a few low hanging fruits that will boost your rankings and keep you safe from never-ending Google updates.
If you put some of your time and effort into these simple tactics that I've shared with you today, I'm sure you'll get some nice results from it.