Every Monday I write short "what's new" articles here at Ahrefs blog (first, second).
And this week won't be an exception.
We have finally released a tool that could easily have a "most anticipated" badge on it!
And I'm proud to present you…
Ahrefs Rank Tracker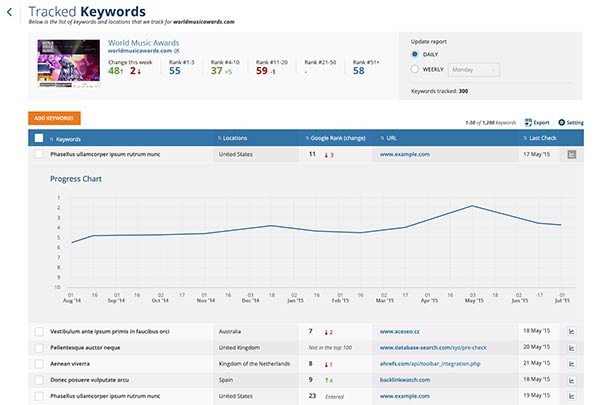 I'm sure you know what it is and don't need much explanation about how this tool works.
I'll just list a few core features that I don't want you to miss.
1. Track keywords in a variety of locations
So you rank Top10 in United States. That's cool! But how about Australia?
With Ahrefs Rank Tracker you can track as many locations as you want: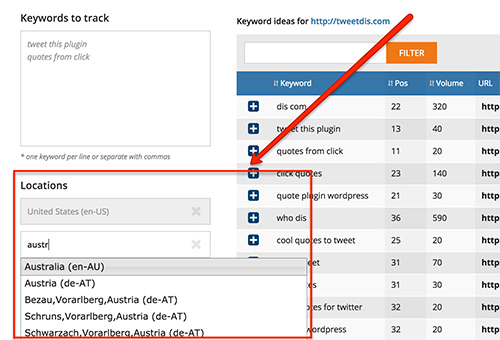 2. Choose the frequency of report updates
Let's say you were out of the office last week (fishing king crabs in Alaska).
And now you're back and want to see how your keyword rankings were dancing all this week.
Not a problem, if your report frequency was set to daily: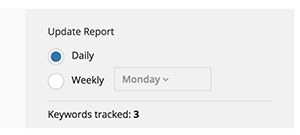 You'll get a fancy graph showing you what was happening to your rankings while you were out: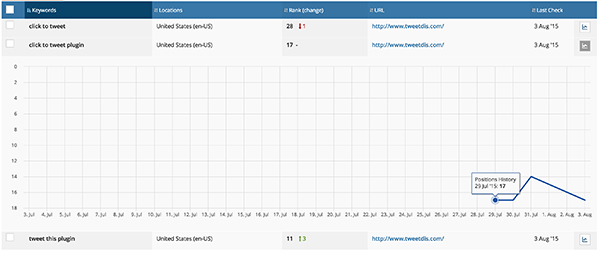 3. More features to be released real soon
We listen to your feedback and we know what you guys want to see added to this tool.
So coming up real soon are:
Mobile ranking data;
Competition ranking data;
Secret feature not to be disclosed.
La Fin
That's pretty much it!
We hope you're enjoying your new tool and we're open for any kind of feedback (good or bad).
And just in case you struggle to find Rank Tracker in your Ahrefs account — just go add a new domain to your Dashboard and you'll immediately see it!