Site Explorer (Legacy Reports)
How to use the Overview report
Video for this tutorial is coming soon.
In this report, we show an overview as to how well any domain, URL, subdomain (e.g., blog.domain.com) or subfolder (e.g., domain.com/blog/) is performing in organic and paid search, plus high-level SEO and backlink metrics.

Use the drop-down to select your preferred target mode.

Below are some actionable ways to use this report.
See your competitors' historical performance in organic search
Check the Organic Search tab to see whether a competitor's organic traffic is increasing or decreasing over time.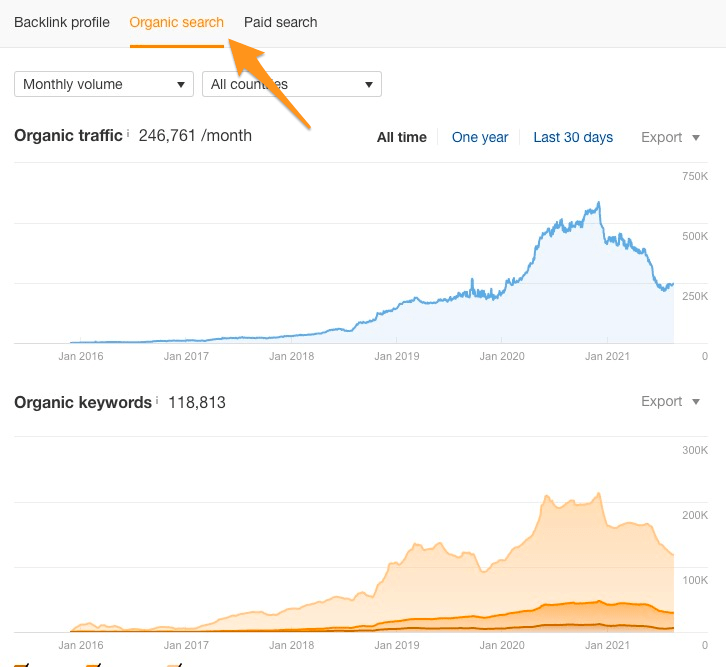 Delve deeper into their ranking performance by looking at the number of top 100 rankings they hold both now and historically.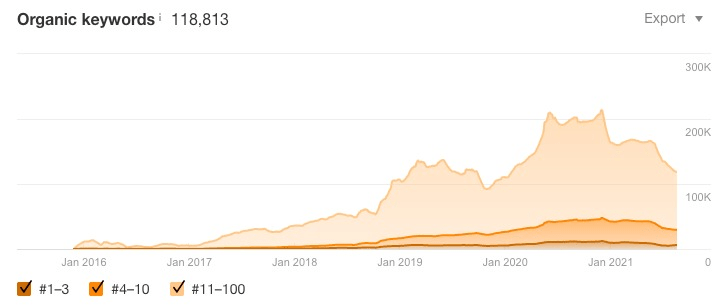 You can use the graph filters for further insights.
See a breakdown of your competitor's traffic by country
Filter the organic traffic graph to see data for any or all of the 200+ countries in our database.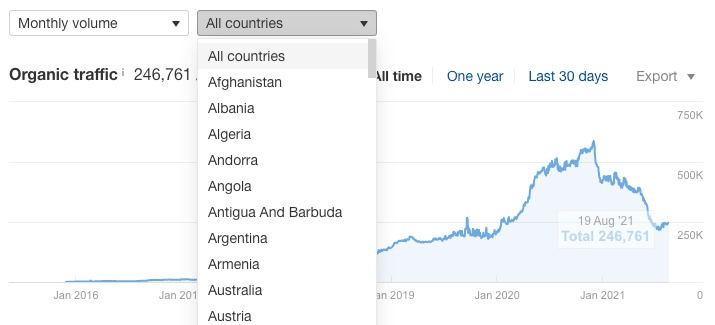 You can also see the percentage traffic share by country.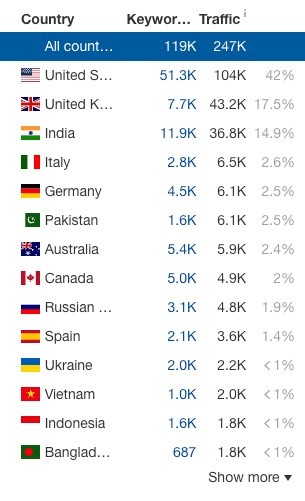 If you see a page on a competitor's website that gets lots of organic traffic, do your research before you try to replicate their success. It may be the case that most of their traffic comes from India whereas you might be looking for customers in the US.
See how competitors get the bulk of their traffic
Learn which five keywords send your competitor the most organic traffic.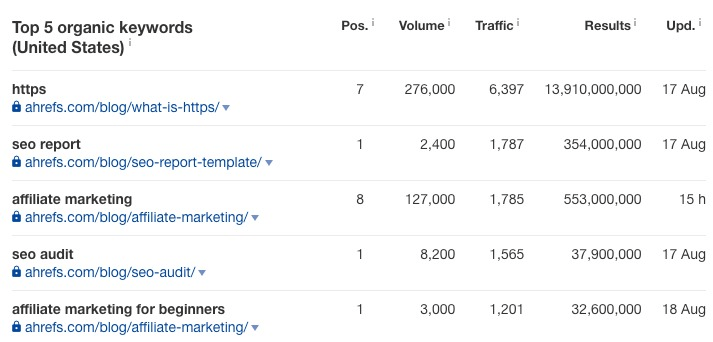 If you're analyzing a website, subdomain or subcategory as opposed to a URL, you can also see which of their pages get the most estimated organic traffic.

See the progression of your competitor's link profile over time
Check the Backlink profile tab to see the cumulative number of referring domains (unique websites) and referring pages (unique pages) to the target over time.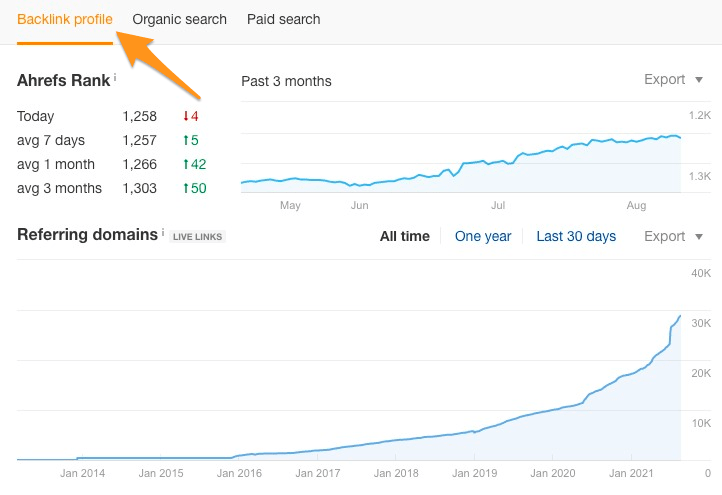 Delve deeper into the backlink profiles of competitors with consistent cumulative growth. They must be doing something right. For example, you may find that they're employing specific link building tactics that you can replicate.
It can also give you a sense of whether catching up with a competitor is remotely possible.
Get a sense of the quality of your competitors' backlinks
If the target is acquiring high-quality backlinks, the referring domains and organic traffic graphs should show similar trends. That's the case for the Ahrefs blog.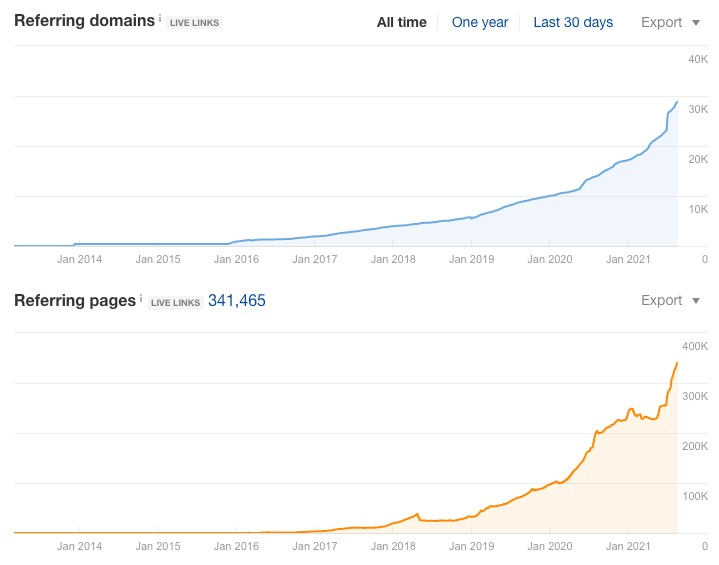 Not the case? This can be an indication that they're attracting links from low-quality sites which don't move the needle—or worse, have a detrimental effect on rankings.
See if and how your competitors are investing in paid search
Check the Paid search tab to see the number of keywords a competitor is bidding on right now (and historically).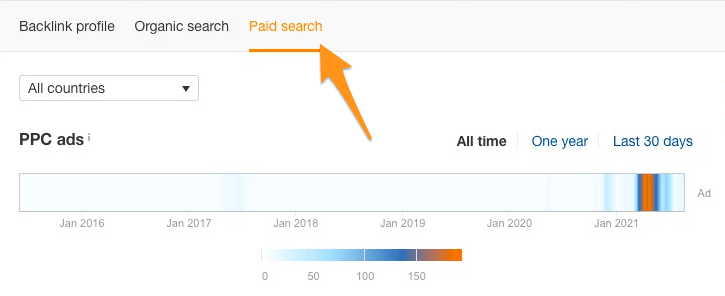 This gives you a high-level sense of their investment in PPC, and how well it's working for them.
Delve deeper by looking at the landing pages they're sending the most traffic to across 200+ countries, and which keywords are responsible for driving said traffic.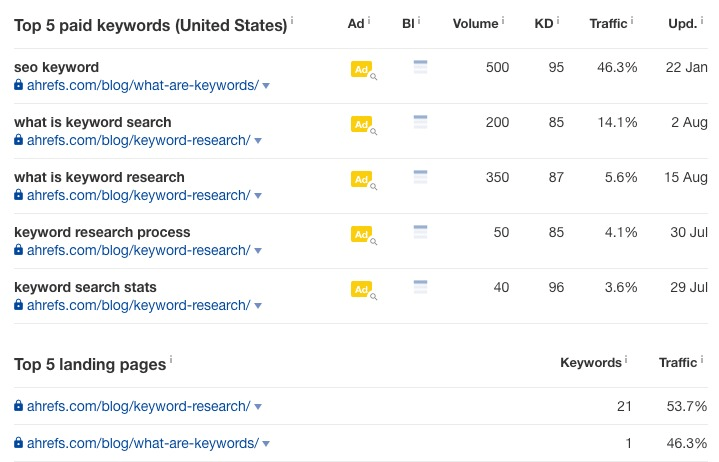 Next lesson
Backlinks