Site Explorer (Legacy Reports)
How to use the Top Pages report
Video for this tutorial is coming soon.
In this report, we show which pages on a target website, subdomain (for e.g., blog.domain.com) or subfolder (e.g., domain.com/blog/) receive the most organic traffic.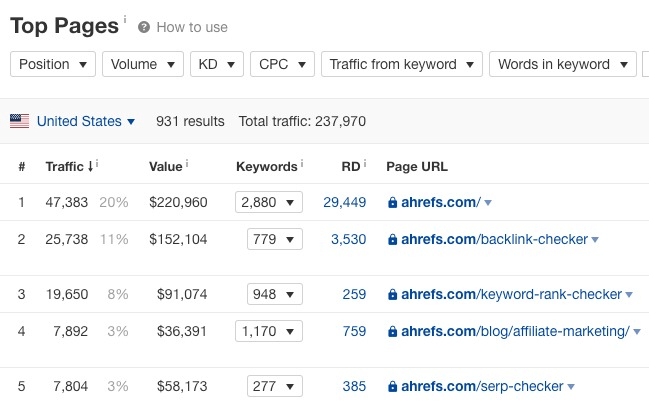 Below are some actionable ways to use this report.
See which of your competitors' pages get the most organic traffic
Enter a competitor's domain into Site Explorer and go to the Top Pages report.
For example, if we analyze backlinko.com, we can see that Brian's page on how to rank YouTube videos gets an estimated ~4,700 organic visits per month:

Out of the 1,374 keywords that page is ranking for, the keyword "youtube seo" is the top keyword, i.e., it sends the most traffic to that page.
This is a great way to discover relevant topics with organic traffic potential.
See top pages by traffic from 150+ countries
Click on the country dropdown to see the top pages by organic traffic for any of the 200+ countries in our database.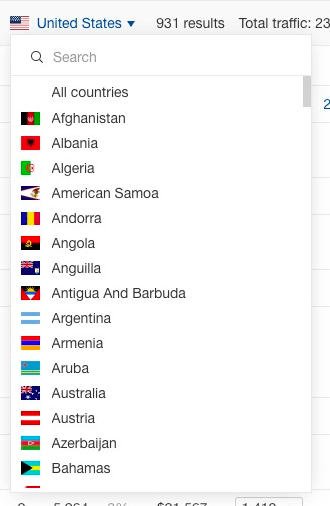 You can also select "All countries" to see the top pages by traffic globally.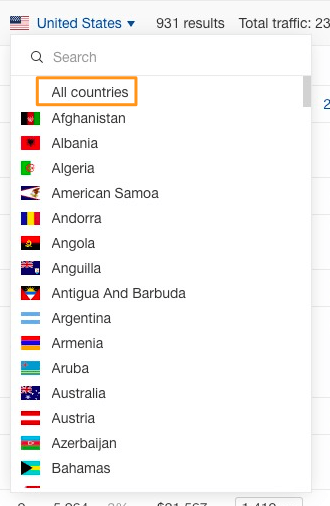 If you see that your competitors' pages are receiving tons of traffic, dive deeper before you try to replicate their success. It may be the case that most of their traffic comes from the UK whereas you might be looking for visitors in the US.
Find low-hanging traffic opportunities from your competitors
To find low-hanging content opportunities, look for pages that are easy to outperform, i.e., pages with tons of traffic but few or no referring domains.
For example, this page on nerdwallet.com receives >25,000 organic visits per month but has only 16 referring domains.

You could potentially create a similar page and outperform it by building more links.
See which keywords your competitors' top pages rank for
Click on the numbers under the "Keywords" column to see all the keywords a page is ranking for.

If you're trying to rank for the same topics as your competitors, you can use this information to help create a blog post outline.
For example, let's say we're trying to replicate the success of backlinko.com's post on on-page SEO. By looking at the organic keywords the post is ranking for, we can easily find out which subtopics we should cover in our own content.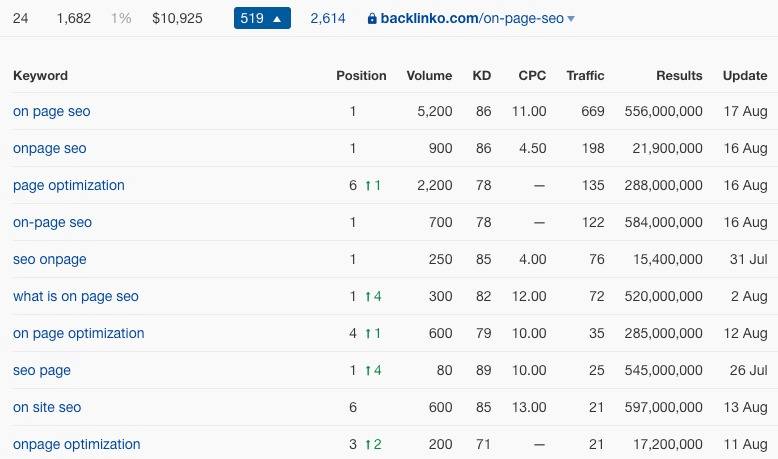 Looking at the list, we can cover topics like:
What is on page SEO;
On page optimization;
On page SEO checklist;
And so on.
Find questions to answer on Quora that get search traffic
Quora is a Q&A site where anyone can ask and answer questions. It's a great way to build referral traffic because you can include links in your answers.
To find questions that can potentially send you traffic, analyze quora.com in Site Explorer and check the Top Pages report. This shows you the pages that get the most traffic from organic search.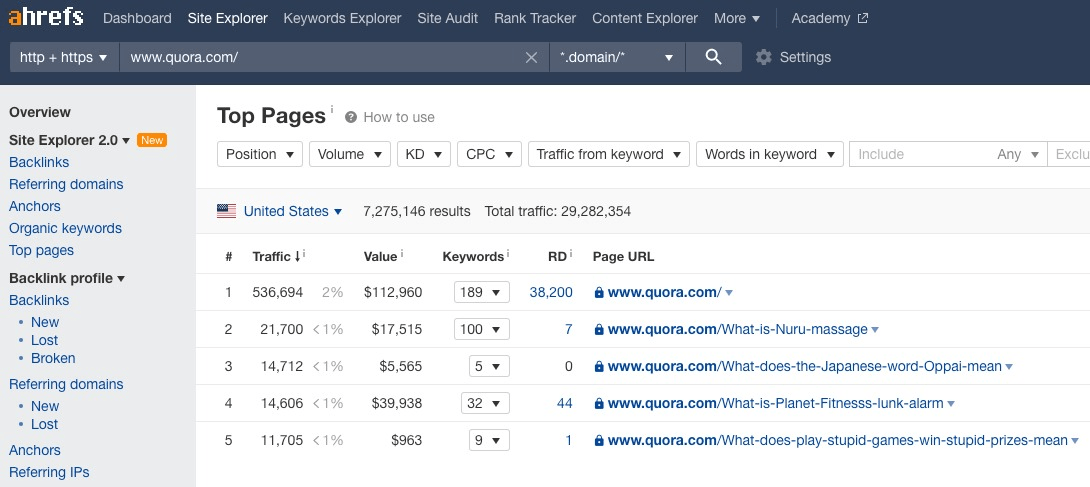 In the "Include" box, enter a relevant word or phrase to find suitable questions to answer.

Besides Quora, you can also use this strategy on forums or sites with user-generated content. Some sites that come to mind are Reddit, Stack Overflow (programmers), TripAdvisor (travel), and so on.
Keep learning
Learn more about the Top Pages report in this tutorial:
Or check out some of our tutorials on the Ahrefs blog:
Next lesson
Top subfolders