Site Explorer (Legacy Reports)
How to use the Linked Domains report
Video for this tutorial is coming soon.
In this report, we show the unique domains that a target website, subdomain (e.g., blog.domain.com), subfolder (e.g., domain.com/blog/) or URL links to.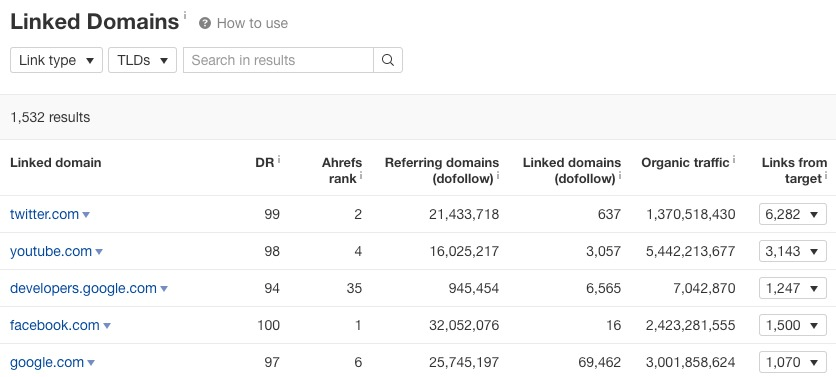 Below are some actionable ways to use this report.
See if you're linking to irrelevant or unwanted domains
Enter your domain into Site Explorer and go to the Linked Domains report. Sort by "First Seen" in descending order.

Analyze the report and see if you're linking to sites you don't recall linking to.
For example, we linked to crazyegg.com in a post. It has since been redirected elsewhere.

As this isn't a site we want to link to, we removed the link from our article.
Analyzing the Linked Domains report can also be a good way to spot link injections or guest authors selling links.
Next lesson
Outgoing Anchors