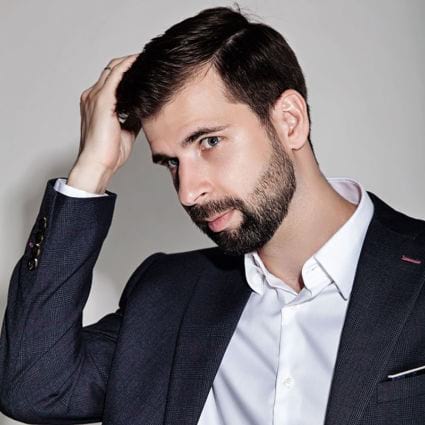 Tim is the CMO and Product advisor at Ahrefs. But most importantly he's the biggest fanboy and the truest evangelist of the company.
Learn more about Tim
Here at Ahrefs we decided to join the "expert roundup" craze and publish a monstrous piece of our own.
And since we sincerely believe, that there's no better topic for SEOs to discuss other than Link Building, here are the questions we craved answered:
1) Please tell us about your favourite "white hat link building strategy that scales".

(What makes it your favourite one? How to execute it properly?)

2) How do you scale it?

(What tools do you use? Where do you hire people to scale it?)
We've reached out to 100+ SEOs and Marketers and ended up with a final list of 90 answers.
Boy that was fun!
All in all, I can easily drill down all 90 answers into a single screenshot:


Yep! Almost everyone was praising Content Marketing and baiting links with epic content.
But don't get me wrong here, I'm not advocating against reading the answers below, just because they prove that "Content IS King".
You'll find tons of awesome tips below, I promise!
Here are just a few things you can learn from this monstrous roundup:
Skyscraper technique seems to be the SEO trend of 2015. Lots of people are referencing it!
There are quite a few mentions of tools that I personally never heard of. Like Wrike or Loot for example.
You may also discover some new marketing strategies. I enjoyed the "Siege Media's 2‐step outreach process" mentioned by Nate Shivar and Skyscraper 2.0 by Gael Breton.
And just for your convenience, here are a few quick links to some of the Link Building strategies mentioned in this roundup:
And because we have so many answers, we have created this handy list of experts with quick links to each of their answers:
90 Experts Share Their Favourite White Hat Linkbuilding Strategies:
So let's jump right into the answers!
We'll start from Rand (obviously)…

La Fin
Can't believe you've made it this far! 🙂
Well that was it!
90 opinions of prominent SEOs and Marketers on their favourite WhiteHat LinkBuilding strategies.
Would love what you think about their answers, whether you agree with them or not!
Let me know your opinions in comments!
PS: Huge thanks to Codrut Turcanu for helping us collect this massive amount of answers!