A marketing strategy is a business's overall game plan for reaching consumers and turning them into customers.
Everyone's got an opinion on how to create a marketing strategy, but the key components you need to know are:
Your value proposition: How your offering relates to a customer's pain points, needs, or wants.
Your target customer(s): An understanding of who you're targeting with the products or services that your company provides. Businesses will sometimes have a single customer profile, but they'll have several more often than not.
Your key messages: What you'll be telling those target audiences to convert them into customers.
Your marketing channels: How you're going to reach your target audience with the key messages. Some examples of marketing channels are SEO, social media, and email marketing.
In this post, we'll use these components to tear down the marketing strategies of three real companies in different industries so you can understand how this all works in practice.
If you've been into a supermarket cleaning products aisle, you'll almost certainly be familiar with Method. The Chicago based company has been making household cleaning products since 2001.
And while you'd expect a brand that sells cleaning sprays to be pretty functional and dry, Method stands out for its far from conventional marketing approach.
What are Method's value propositions?
Method's main value proposition is that they're an all-natural brand.
Unlike many cleaning products that use lots of synthetic chemicals, the majority of Method's ingredients are biodegradable and plant-based. They're so sure of their claims that the ingredients are non-toxic that in an early press interview, founder Eric Ryan drank their toilet bowl cleaner. Don't try this at home.
Fitting in with this unconventional approach, Method has invested a lot of effort into making their bottles beautiful.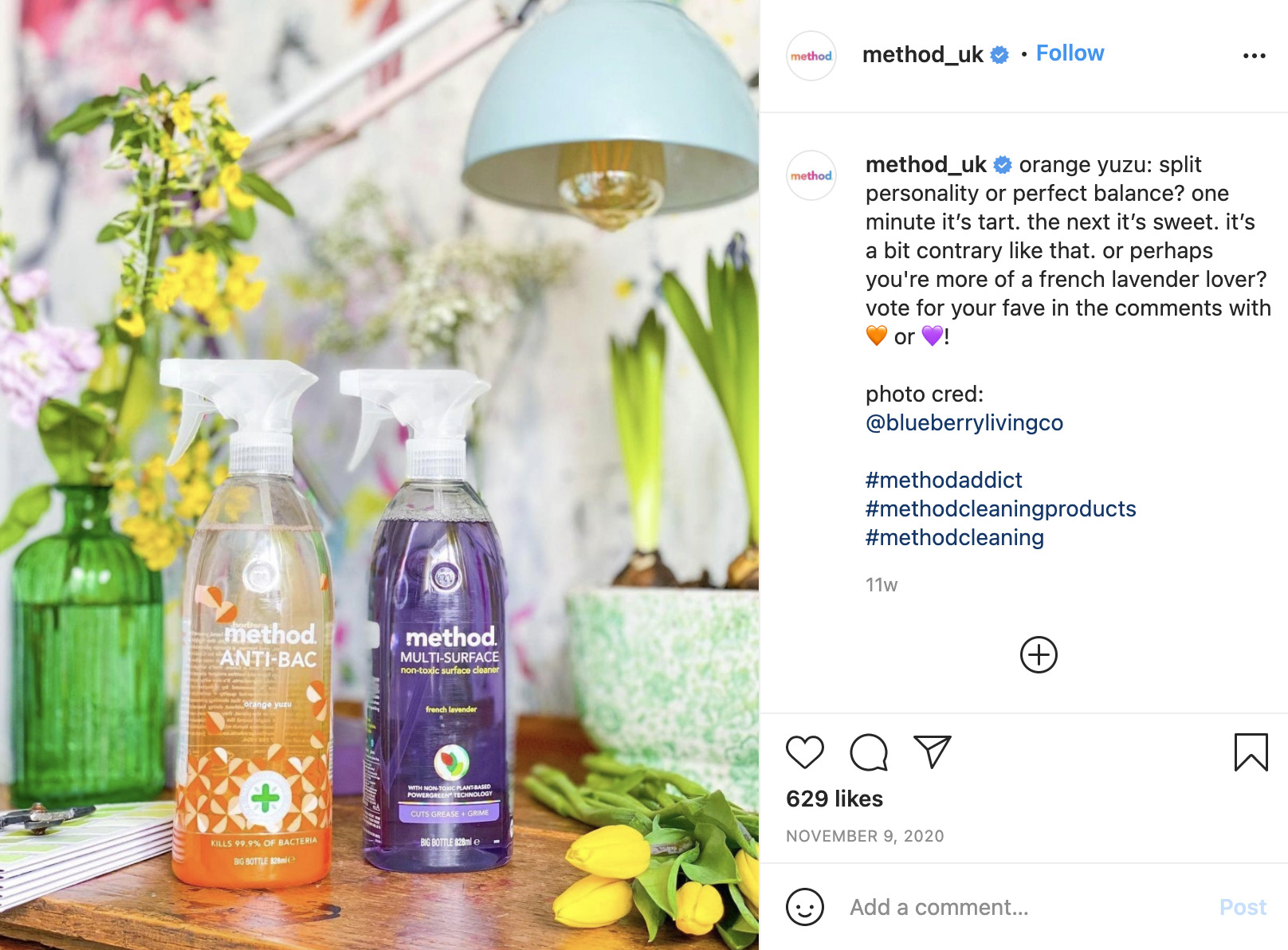 While other brands have clinical green, yellow or blue bottles (the colors of cleanliness), Method's bottles are works of art: multicolored, transparent, often designed in collaboration with artists.
They're instantly recognizable on the shelf and affirm the idea that Method products are full of natural ingredients and don't need an opaque bottle to obscure the mixture itself.
Who are Method's target customers?
Almost anyone who owns a toilet, sink, or bathroom could be Method's customer, but not everyone who needs to clean will buy their products.
Method's most significant customer group is environmentally-conscious people.
This group is mostly concerned with the production process of bottles and how the product's ingredients may affect the planet.
Method's bottles are fully recyclable and made from recycled plastic. People in this group might also be parents who are looking for non-toxic products.
What are Method's key messages?
Method's core message is that effective cleaning products don't have to be harmful to the environment or humans. But they're also trying to communicate that cleaning doesn't have to be boring.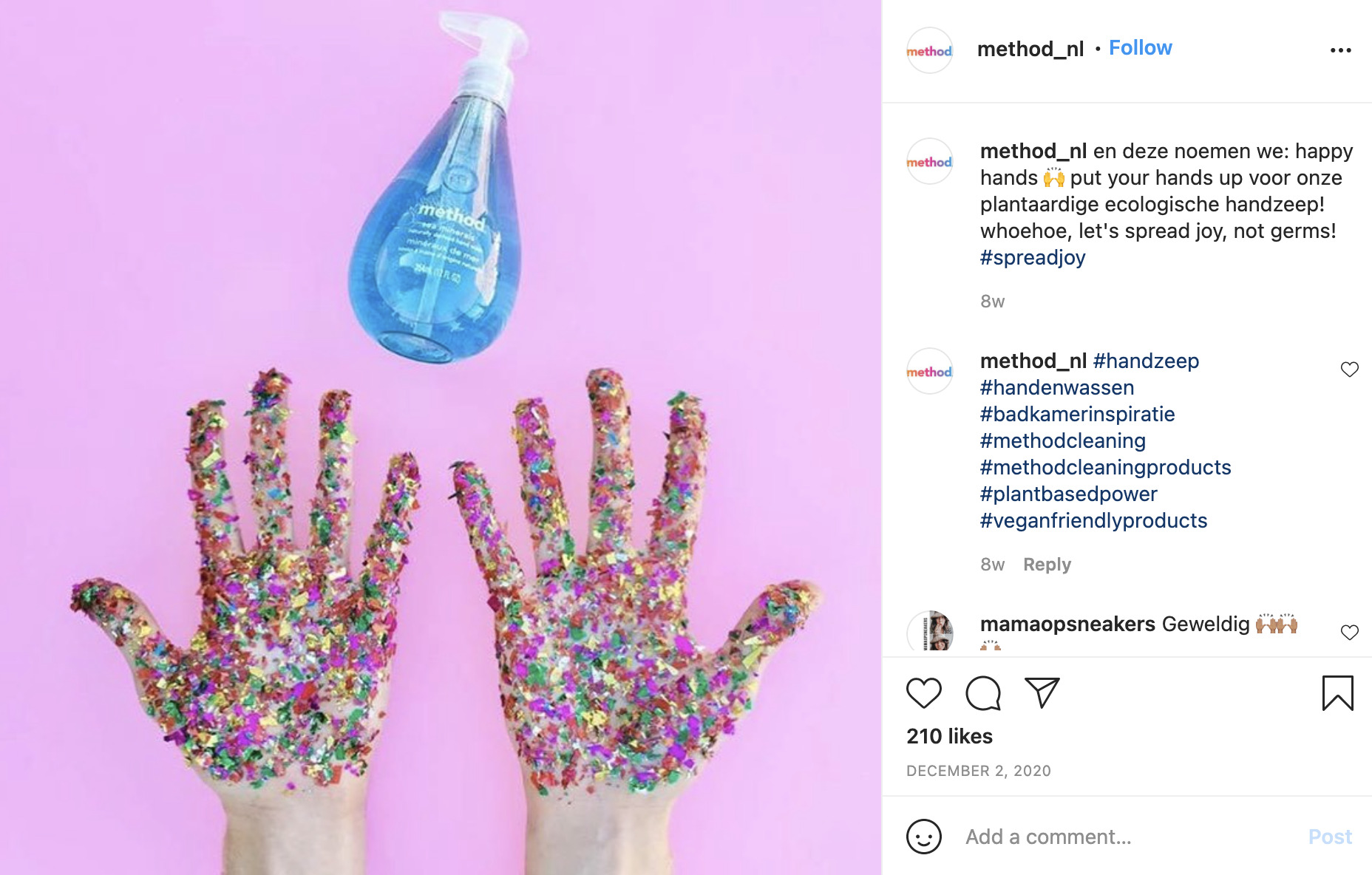 That's a little more abstract as a message, but their obsession with the design of bottles and, as we'll see in a moment, their approach to social media certainly makes the message clear.
What marketing channels does Method use?
Method's website is sparse and contains barely any content, but they're still doing remarkably well in search. According to Ahrefs' Site Explorer, their US site consistently gets more than 80K visits per month from search engines.

They also rank #1 for many branded, high-traffic terms: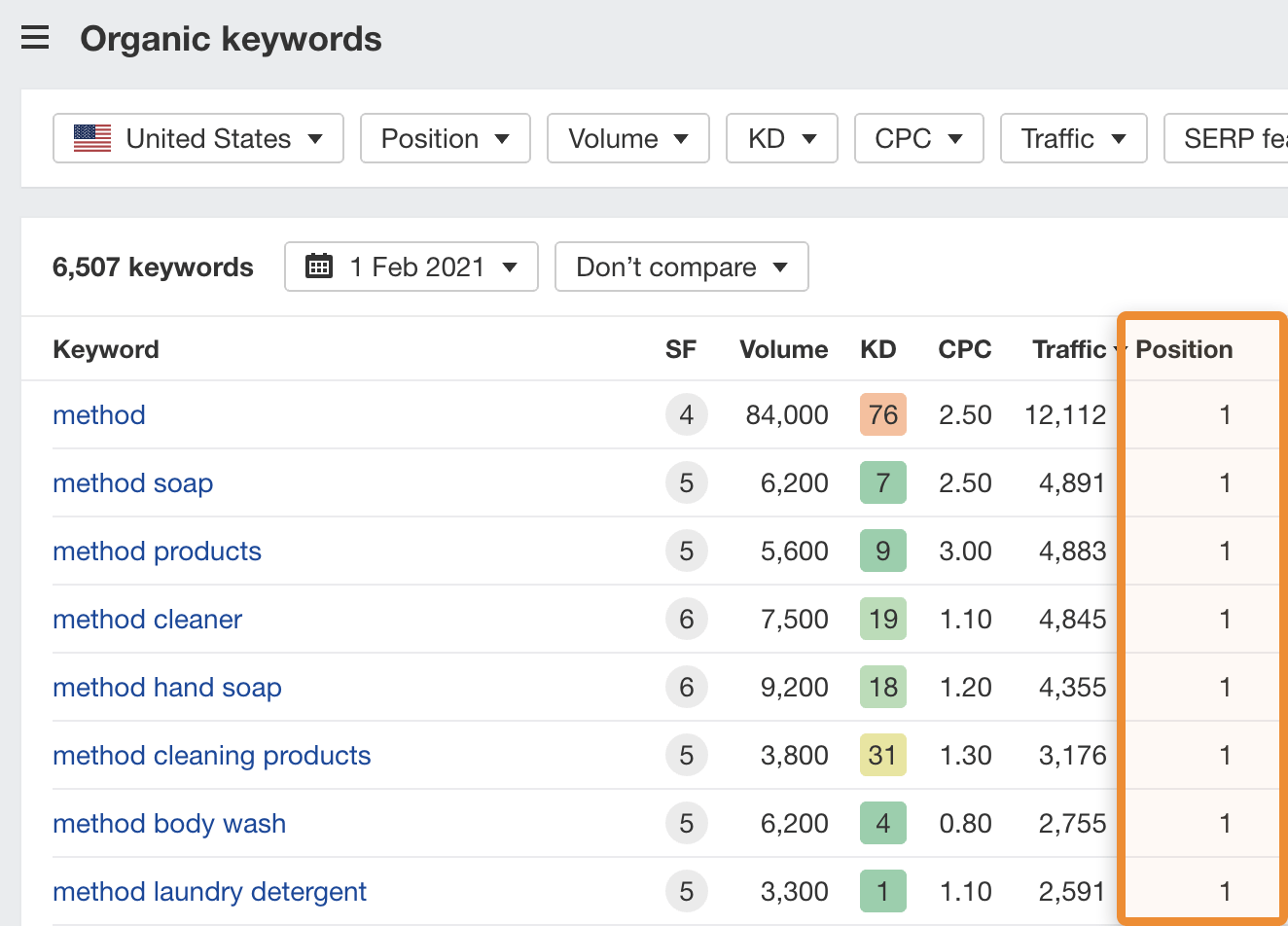 A company that does well in search and has mostly searches for branded terms has usually achieved a high level of brand awareness through other channels.
People already know about Method from the company's marketing.
Where are they putting in the effort to achieve this?
Let's start with Instagram.
Method has an Instagram account for all their major countries where they share highly visual content.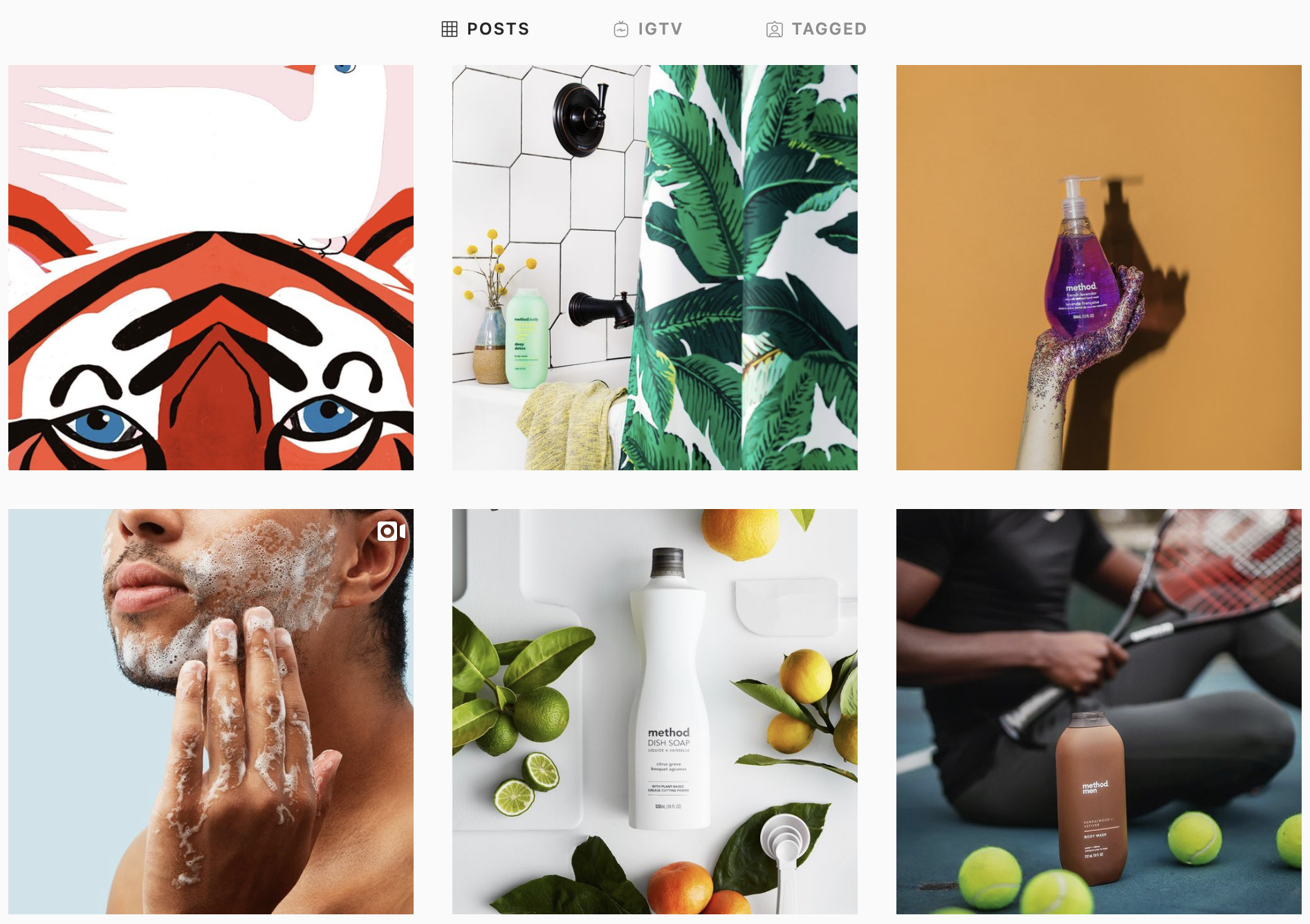 Method's packaging is the perfect content for an audience of people who are curating their feeds, pressing 'like' on beautiful objects and compositions.
They also make pretty extensive use of influencer marketing—paid and earned—using the hashtag #methodaddict. There are currently just short of 3K posts using this hashtag on Instagram.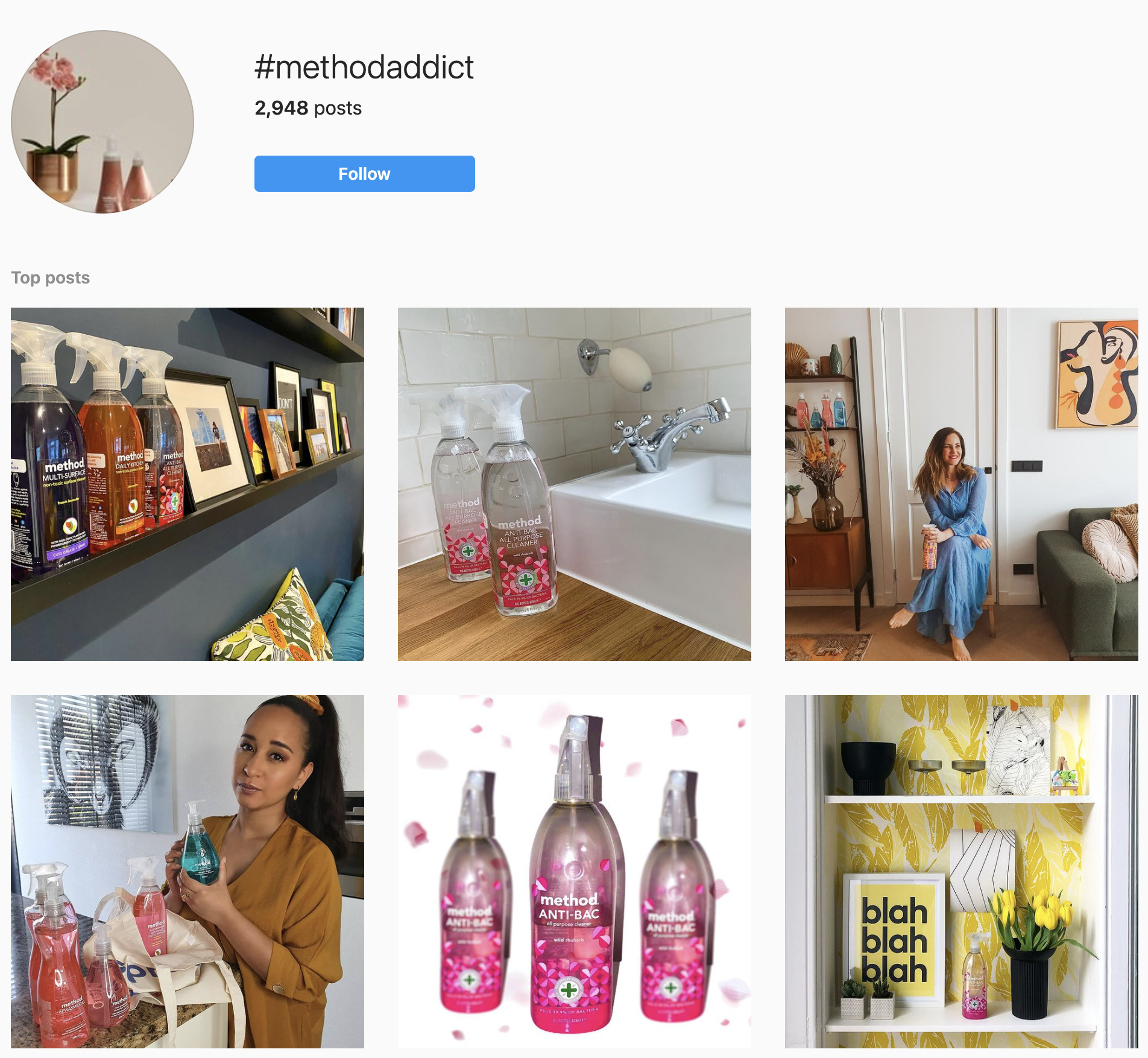 In addition to their Instagram presence, Method generates a lot of customer reviews on YouTube.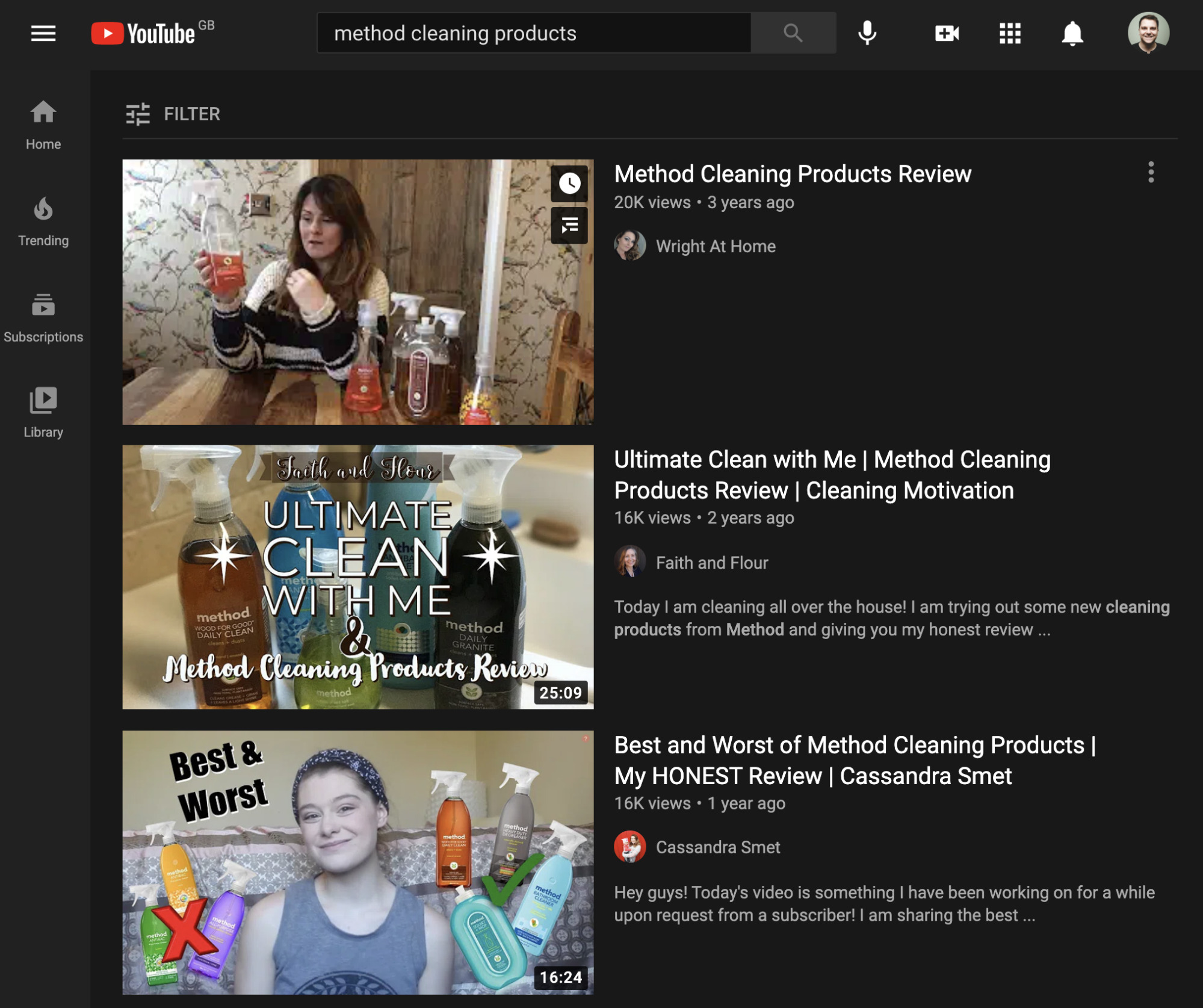 Although not all of these reviews are positive, the power of user reviews is that they add a level of social proof into the marketing mix that's not easy to manage directly.
On the other hand, it doesn't seem that Method has invested any time into creating content for YouTube themselves. However, if you're searching, you'll be able to find a few very high production TV ads that they produced, including this catchy twist on The Proclaimers' I'm Gonna' Be (500 Miles):
Perfect Keto is a direct-to-consumer (DTC) ecommerce brand selling snacks and supplements for people following the ketogenic diet. It was founded in 2016 by Dr. Anthony Gustin, a chiropractic MD based in Austin, TX.
The ketogenic diet (keto for short) claims to help you lose weight, improve your overall health and even prevent diseases. And like comparable diets, keto has skyrocketed in popularity in the last few years with many celebrity endorsements from the likes of Halle Berry and the Kardashians.
Currently, Ahrefs' Keywords Explorer estimates that around 114K people search for 'keto snacks' each month in the US alone.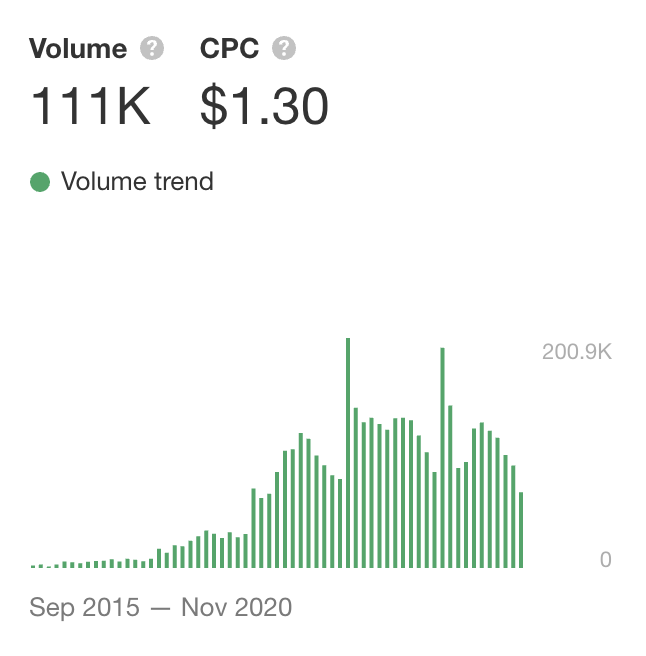 What are Perfect Keto's value propositions?
Perfect Keto has three main value propositions:
Makes keto easy: No cooking or preparation required.
Clean ingredients: All snacks are free from gluten/grains, soy, added sugar, artificial ingredients, fillers, or chemicals.
Developed by doctors: We all trust doctors, right?
Who are Perfect Keto's target customers?
Perfect Keto's customers are overwhelmingly those who already know about the ketogenic diet and are searching for things like 'keto snacks'—a term that sends about 7K people to their site each month.

However, if we look at their website, they're mainly publishing educational guides that read like a marketing pack for the diet itself. This shows that their customers are more likely to be keto newcomers than keto experts.
What are Perfect Keto's key messages?
As we showed with Method above, looking at a company's homepage usually shows the kinds of things they're emphasizing in text or with their images.
Perfect Keto's homepage is no exception.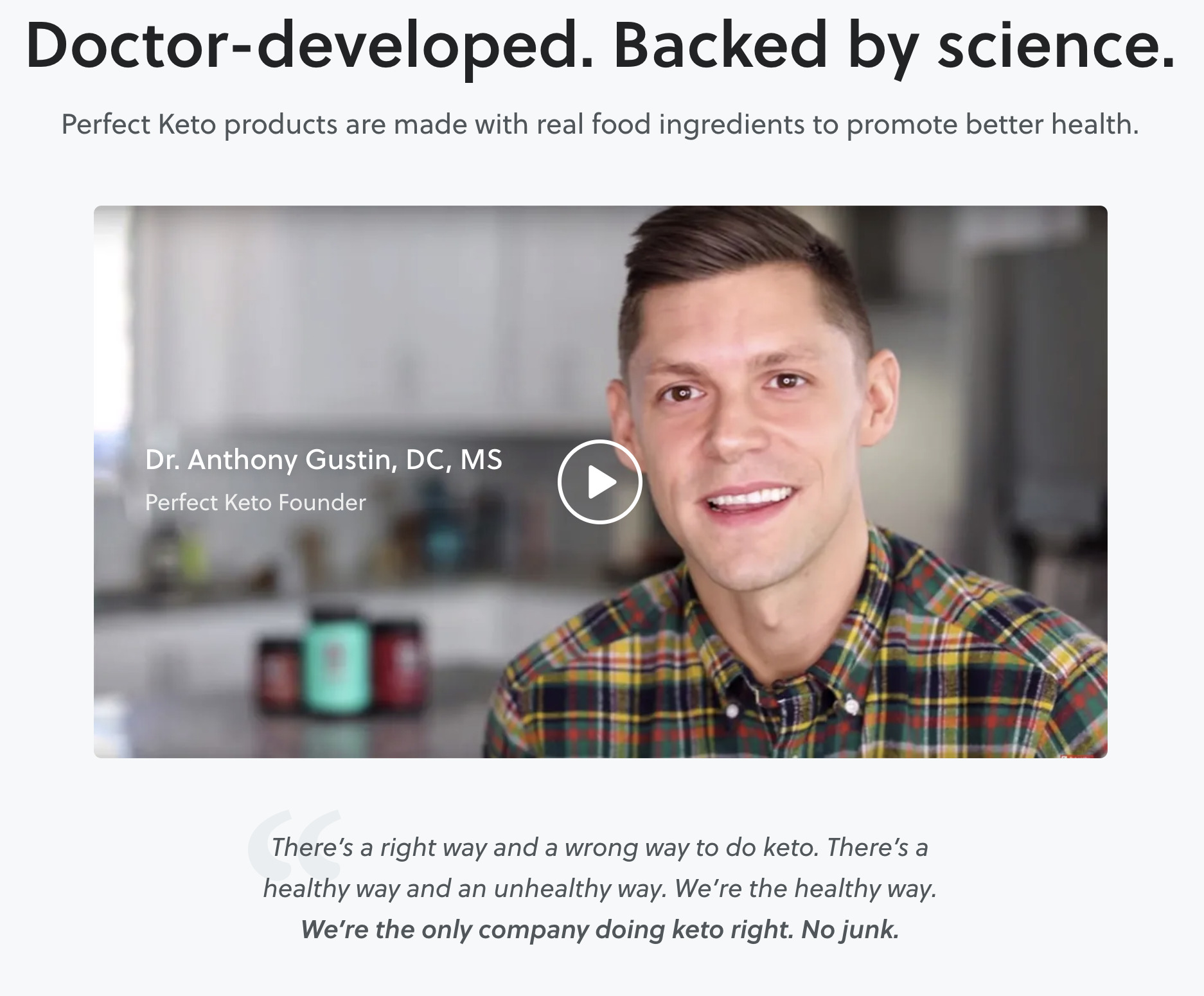 Here's the main message:
There's a right way and a wrong way to do keto. There's a healthy way and an unhealthy way. We're the healthy way. We're the only company doing keto right. No junk
That's driven home by the association with the expertise of a doctor and a photo of him with a healthy complexion.
What marketing channels does Perfect Keto use?
The company's most crucial channel is SEO-driven content marketing—their website has extensive resources with articles, podcasts, recipes, keto guides, and product guides.
A quick look at the keywords they're ranking for shows that their content marketing strategy is very keyword-driven. They rank high for many terms their target customers are likely to be searching for, like 'keto snacks' and 'keto pizza sauce.'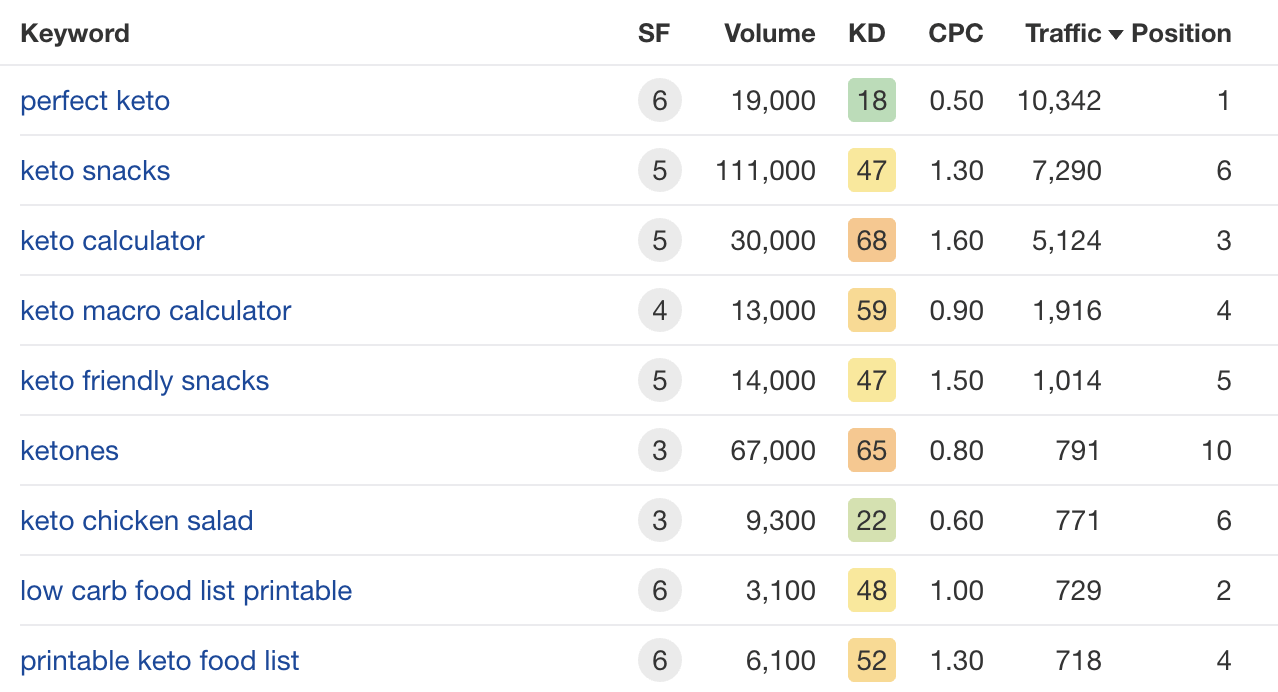 As a result, their site gets almost 200K monthly visits from search—most of which goes to guides and blog posts.

Perfect Keto also advertises on Google, Facebook, and Instagram, with Site Explorer estimating that the company spends around $18K on paid traffic from Google each month.

Their ads predominantly target branded terms like 'Perfect Keto.'
On Facebook and Instagram, they're currently running retargeting campaigns like the one below, which targets people who have viewed specific products on their website.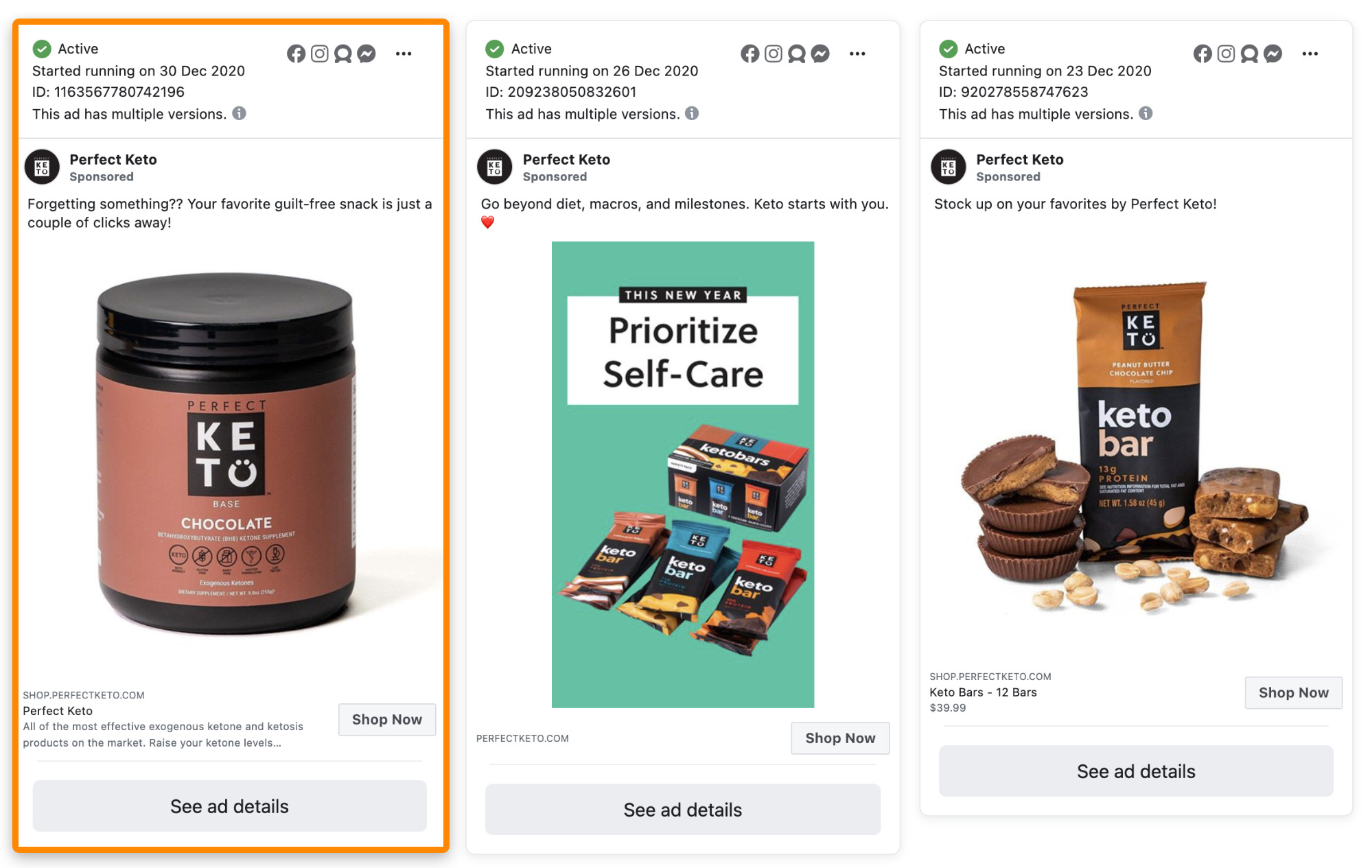 Sidenote.
We know these are retargeting ads because the ad copy includes 'forgetting something?'— a classic tactic when retargeting people who put products in their cart but didn't purchase.
Finally, let's take a look at Ahrefs own marketing strategy.
In case you're unfamiliar, Ahrefs is an industry-leading SEO toolset. It helps with keyword research, link building, and many other aspects of SEO.
What are Ahrefs' value propositions?
Firstly, the data that Ahrefs uses to power the toolset is unrivaled.
The Ahrefs crawler is the second most active crawler in the world (only Google's crawler is more active). Every minute, it crawls five million web pages and the company has data on 11.6 billion keywords.
The second value proposition is Ahrefs' unique reports.
For example, Ahrefs is the only tool that shows you both search volume and clicks data.
In the screenshot below, you can see Keywords Explorer data for 'cheap gaming pc.' There are 45K searches for that each month, but 56K clicks on results.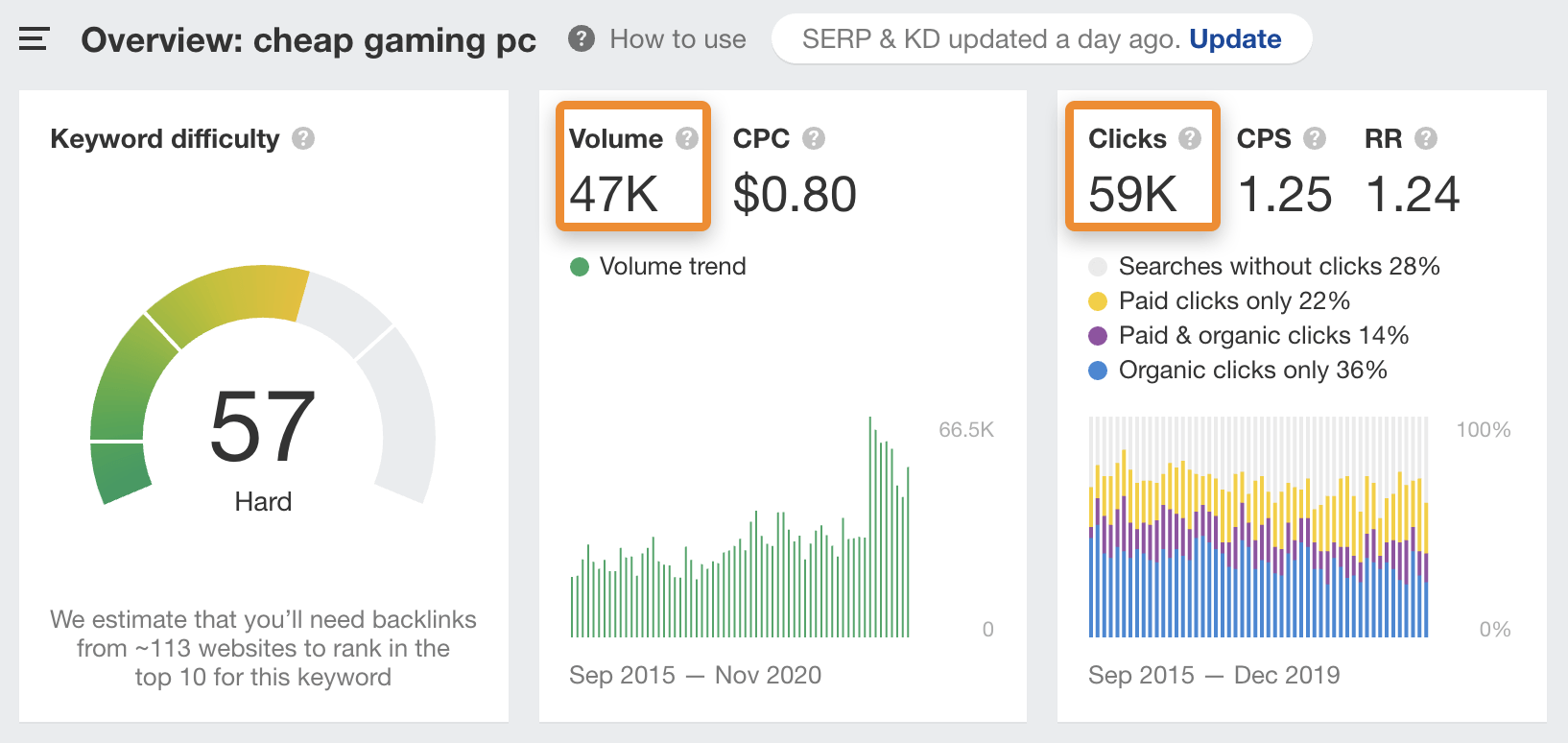 We can tell from this that people are doing a lot of research around this term and might look at more than one page before finishing their search.
On the other hand, we can see that only 27% of searches for 'jake gyllenhaal height' result in a click.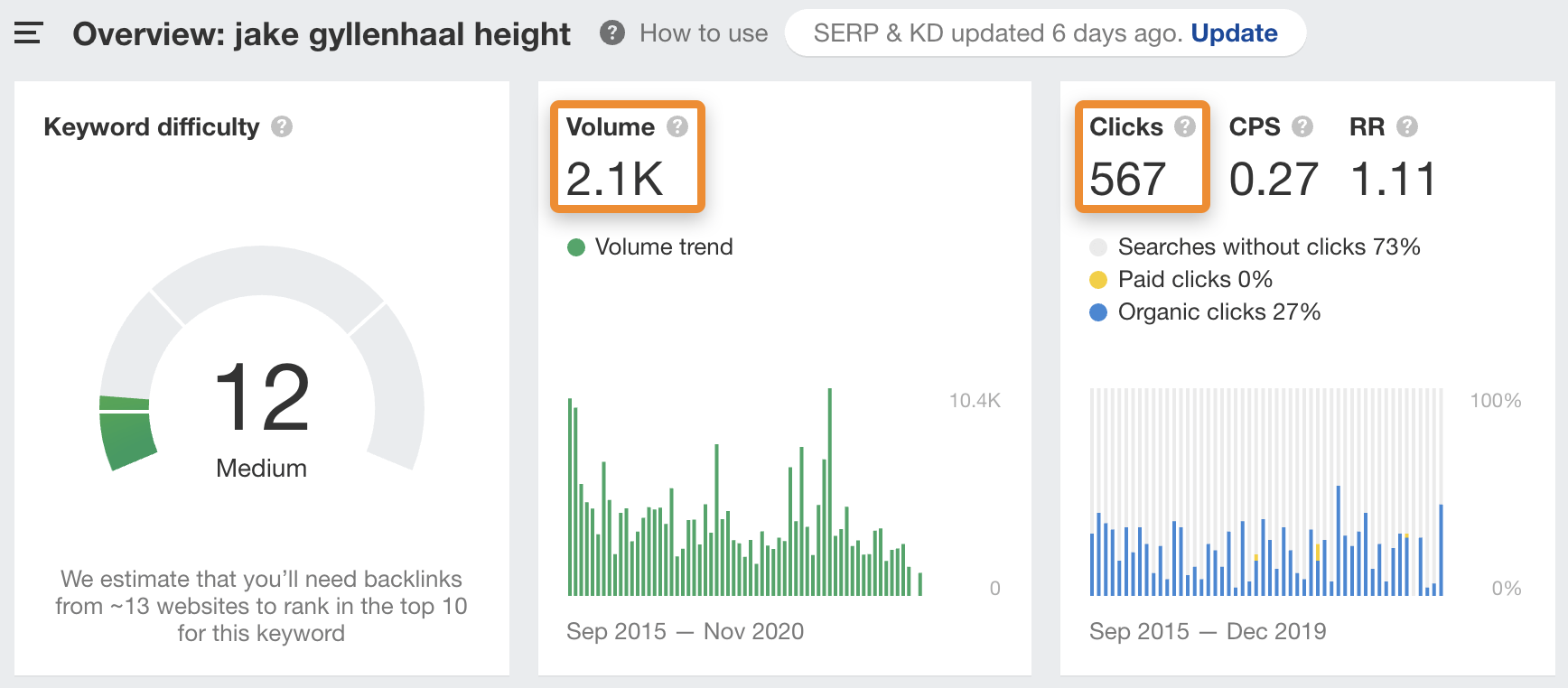 That's because Google shows an instant answer for this query, and there's little need to delve deeper into the search results.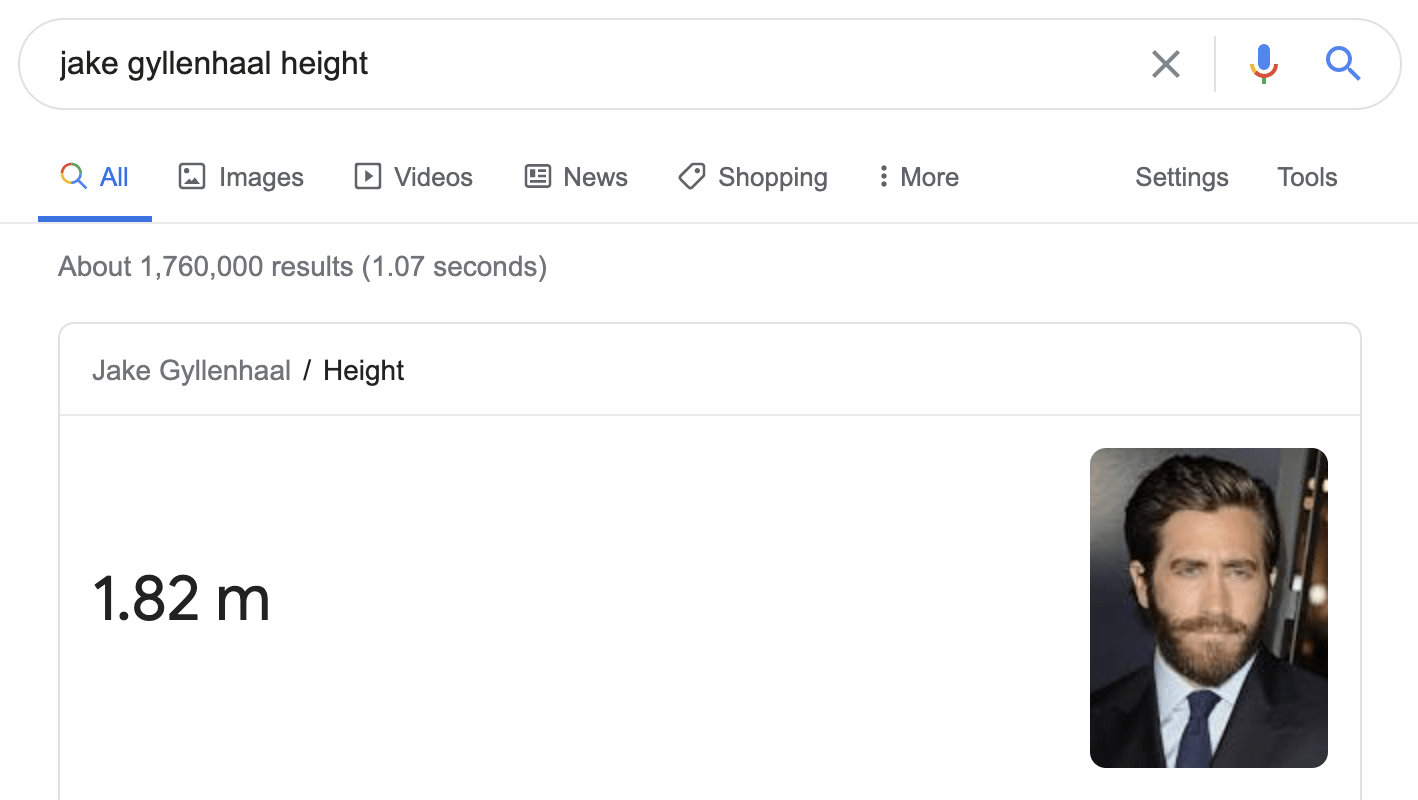 Here's more information on how Ahrefs compares to other search tools.
Who are Ahrefs' target customers?
SEO professionals, affiliate marketers, entrepreneurs, enterprises, bloggers—anyone with a website who wants to improve their SEO performance.
What are Ahrefs' key messages?
With Ahrefs, you don't have to be an SEO pro to rank higher and get more traffic.
It's the core message, and it's even on the top of the homepage.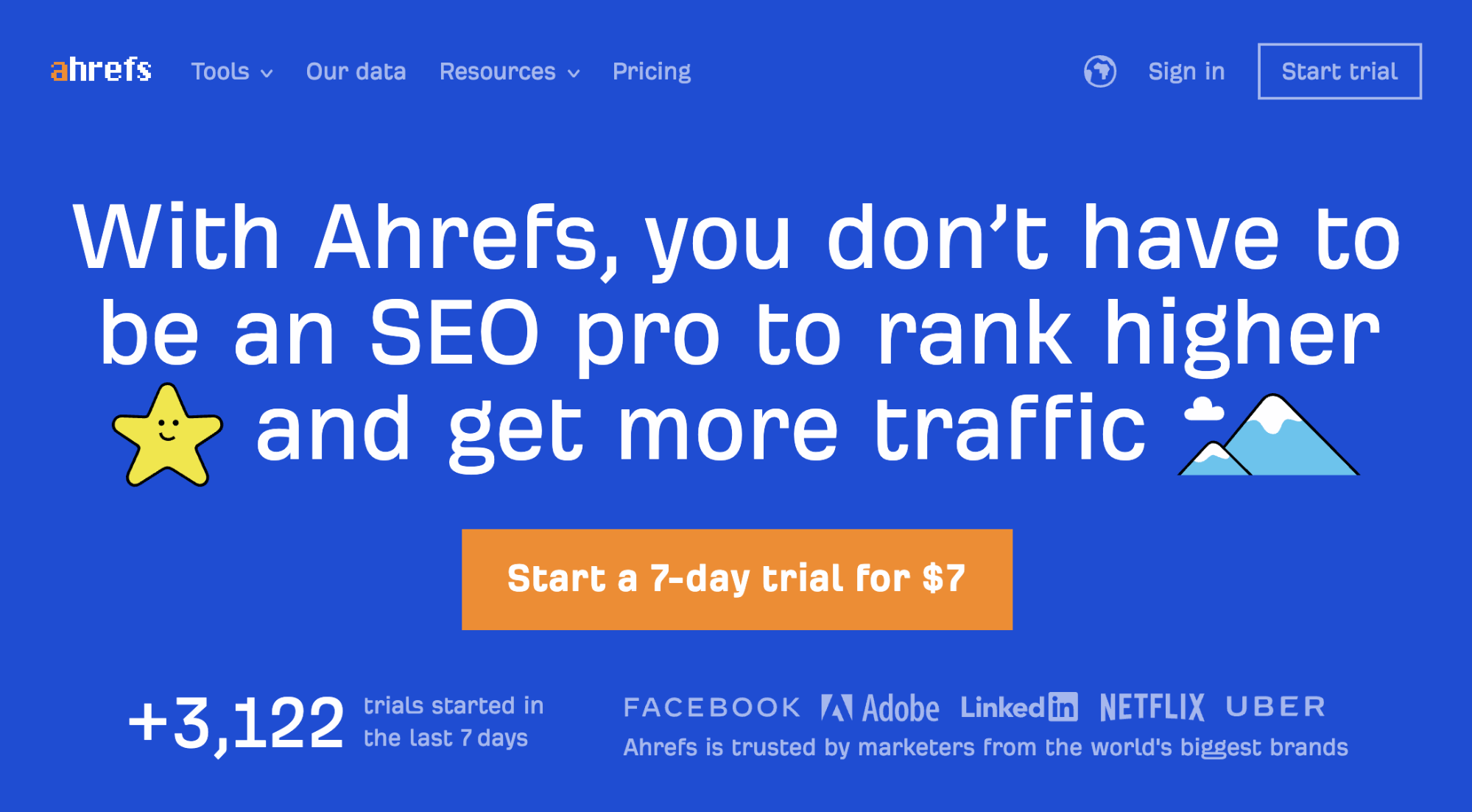 It also comes through in the content they publish. For example, this post about forecasting data for SEO is geared to the pros. But even if you're just getting started with SEO, you'll be able to understand this video:
Ahrefs is obsessed with making SEO less daunting and easier to understand for anyone with a website.
What marketing channels does Ahrefs' use?
Given that Ahrefs is a toolset to help you rank higher and get more traffic from search, it makes a lot of sense that their marketing strategy revolves around SEO.
After all, what drives traffic from search engines? Unique, interesting and helpful content.
They have three main ways of packaging content.
First, the blog, where they write keyword-focused content about topics that target customers are searching for. It currently gets around 400,000 monthly visits from organic search.

Second, their YouTube channel, where they publish in-depth videos about SEO and marketing-related topics. They currently have over 200K subscribers and over 9M views.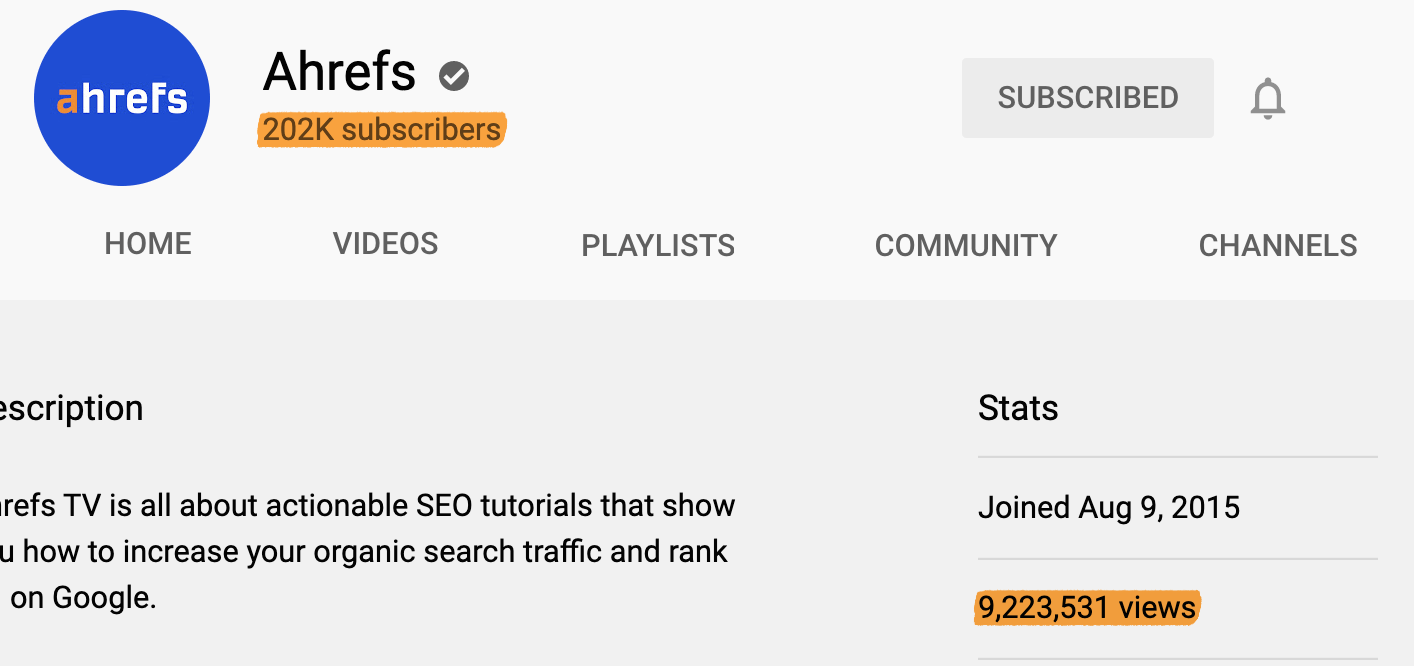 Third, their courses, like Blogging for Business and How to use Ahrefs, which help customers get better results from their work with Ahrefs.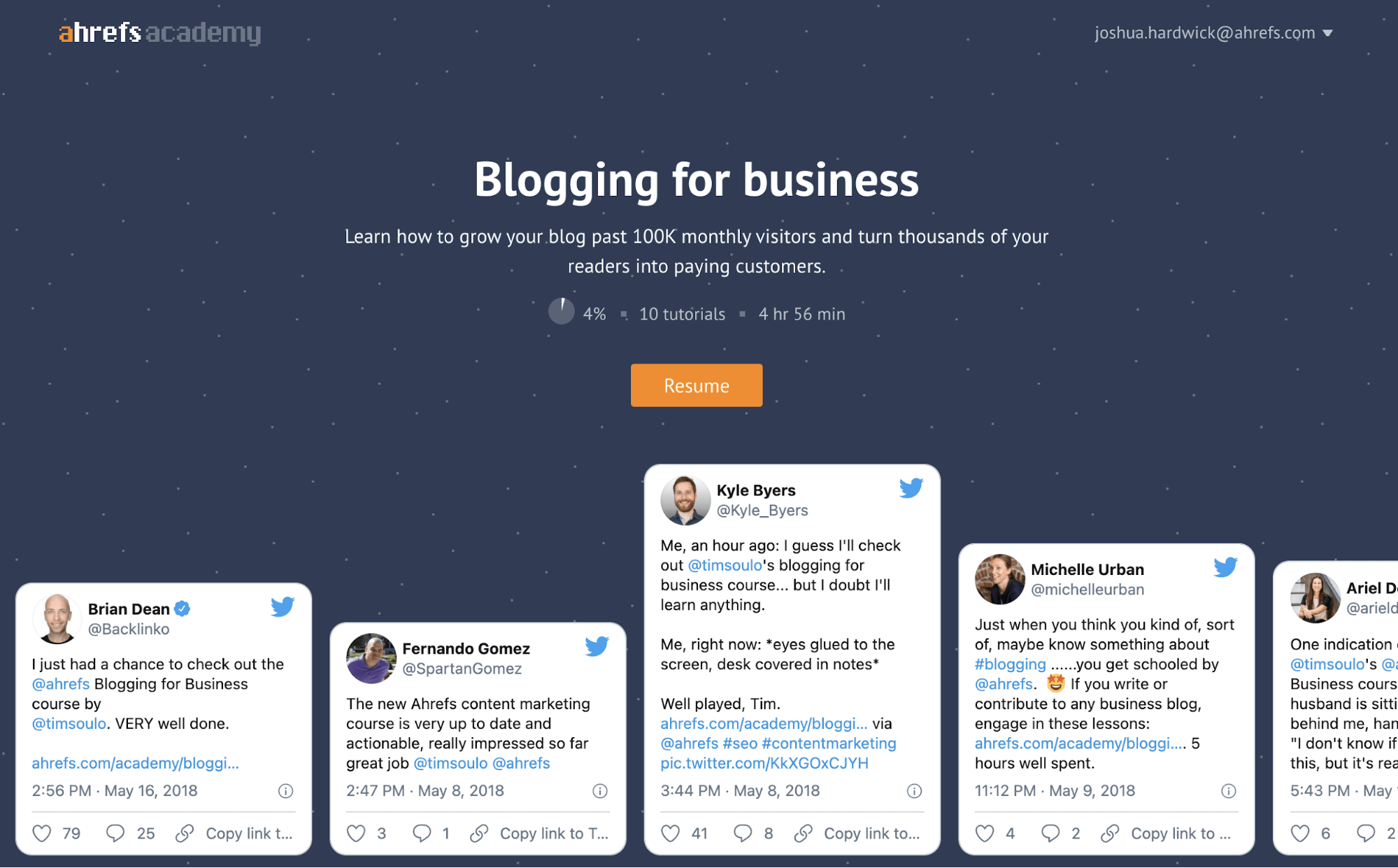 The goal of all their content is to help people solve common SEO and marketing problems—often with the help of Ahrefs.
Final thoughts
Marketing strategies don't have to be complicated. Just focus on the value your product or service provides, identify your target customers, align your message with them, and then use marketing channels to spread the message effectively.
The most challenging part: putting your strategy into action.
What will you do to move forward with your marketing strategy today?
Let me know on Twitter.