If I had ever read one of these "how to become a SEO freelancer" guides, I would have probably dropped the idea before even trying.
I would still be working in a 9 to 5 office job, 60 hours a week, and earning just enough to pay my bills…
But, lucky for me, I just jumped in, and it was the best decision of my life.
So, lets forget about the common guides, and face the real questions you are asking yourself when you just consider starting freelancing:
Do I have enough knowledge?
What type of service should I offer?
Can I make a living with full time freelancing?
My goal with this article is to address all these concerns and help you realize what is holding you back from starting your amazing SEO freelance career.
Should you work 9to5 or go freelance?
There are 53 Million people doing freelance work in the US.
Which means, over 34% of the national work force are either full time, or part time freelancing. (Source: Freelance Statistics 2015)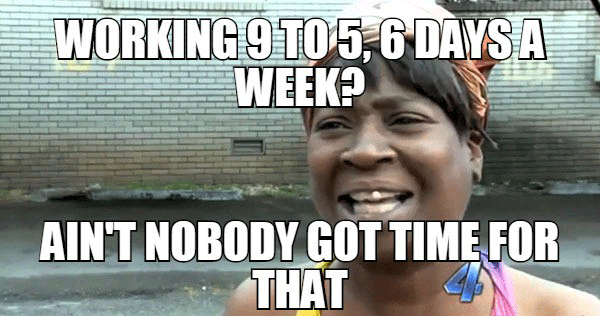 Those 34% are lucky to have sorted out the biggest hurdles a freelancer can have:
They acquired professional expertise which they can offer remotely;
They found their niche and products for which there is enough demand to have #3;
They have a sustainable client / order flow, and can support themselves and their families with freelancing.
Which of these 3 represent the biggest problem for you?
Let me show you that those "MASSIVE" problems, are probably much smaller than you expect.
1. Not sure that you have enough knowledge to be hired as a SEO Freelancer?
Answer the following questions with "Yes" or "No":
Do you know that private blog networks are a black hat technique, which can cause your client to be sanctioned with a Google penalty?
Do you know the differences between Panda, Penguin, Hummingbird and other Google Algorithm updates?
Do you understand the difference between spam comments and valuable contributions?
Are you aware that bought links from Fiverr, or links created with automated software are semi-worthless and can harm your website?
Are you aware that you can achieve more with targeted outreach and earned inbound links, than with manual link building?
Do you know that Linkjuice is not something the guy in Zelda drinks?
If you can answer most of these questions with "Yes":
Congratulations, you know more than 90% of all my clients combined!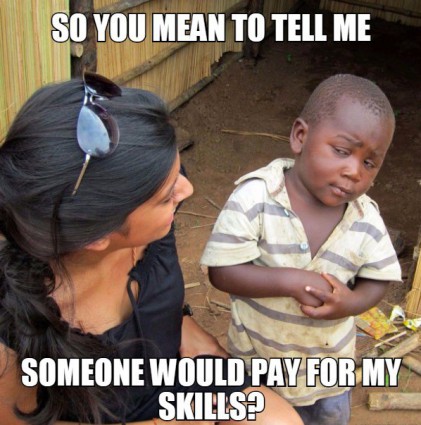 Look, the truth is:
People who will hire you are most likely business owners who paid some guy (or agency) to create a simple website for their business.
After asking around why they don't get any orders, they have been told that their website is not optimized for Google and that they need to invest in SEO.
Those people don't want to learn about SEO more than enough to ask the right questions during the hiring process.
And if you know your ways around OnSite, Technical, and OffSite SEO, you will for sure generate enough value to justify your paycheck.
The other type of people who will most likely employ you, are online marketing agencies.
Those are in general providing new hires with information and education, plus, depending on your skills they assign you a fitting work position. Which means, the question "Am I skilled enough?" is sorted for you by the agency.
If you want a better understanding where you stand at with your current skills in the job market, visit UpWork (or any other freelance platform) and check other SEO professionals.
Outtake from the CV of an SEO professional on UpWork:

This person has over 1.000 hours billed on UpWork, and 90% of the marked SEO activities require you only to know English and typing…
Well some Google skills maybe as well.
If you really want to stand out, and learn as much as possible about SEO techniques in 2015.
I advise you to spend a lot of time on the following websites:
Now, since you are equipped with enough knowledge, skills and resources, let´s go to concern #2:
2. Not sure what type of SEO service you can offer?
In the past 3 years I have done following SEO related jobs as freelancer: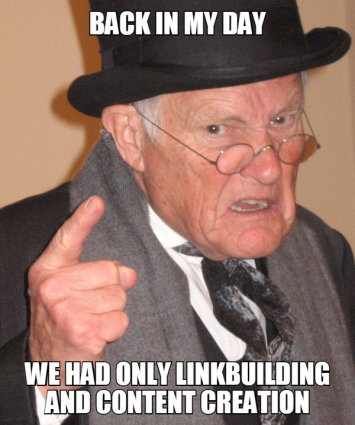 Manual link building
OnSite optimization
Forum profile creation and maintenance for a month before posting links.
SEO Training and Consulting
"In house" SEO Services
SEO Content Creation
Website Audits
Backlink Profile Audits
Backlink Profile Detoxication
And some other…
Some jobs started as SEO jobs and ended as something different (Project Management, Web Design, Marketing). Other jobs started as something else, but became SEO gigs over time.
What are you good at, which can be utilized in SEO?
Do you speak some other language besides of English?
German SEO for example is highly priced, especially in Switzerland. Check UpWork / Elance for "German SEO" offers.
Knowing English and Chinese can make you a top earner pretty fast, especially if you learn how to optimize for Baidu.
Note: Chinese online marketing is a high demand market.
Baidu optimization = Google SEO in 2002, with PBNs, Linkfarms and everything what used to work… Woho!!!
Do you know how to code or are a skilled designer?
Create highly shareable applications / infographics and become a rockstar for earned backlinks.
Don't have ANY knowledge that you think people may pay for?
That is not a problem as well!
Follow this 3‑step formula:
1. Go read any "how to" post on SEO/marketing;
2. Try to replicate it and get some real results;
3. Send direct emails to anyone who tweeted this "how to" article, as they might be interested in this service.
In fact there's a detailed post on this method here at Ahrefs blog: "How To Sell SEO Services: Getting Your SEO Business Off The Ground With Freelance Gigs"
Ok, so there is still one big problem left:
3. Not sure whether you'll have enough work to provide yourself and your family?
This is probably the biggest question you can ask yourself before deciding to start freelancing.
At some point it looks like you are getting too many leads, too much work, you don't have enough hours in the day to cover all orders.
But then again, times come when no one even invites you for an interview, or offers you most simple tasks to work on.
Joel Klettke, a conversion rate optimization freelancer and blogger, wrote a "must read" article for anyone considering to start freelancing: "Thinking of Freelancing? Don't quit your day job!"
In short, the best way to start freelancing is part-time, a couple hours over the weekend, or 1–2 hours after work.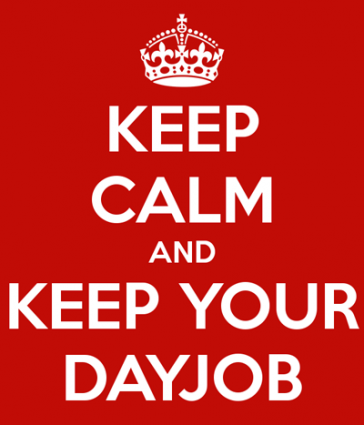 You need to meet clients, form relationships, try to get as much work as possible, and SAVE MONEY(!!!).
Be frugal, it pays off once you don´t have enough work
Once you see that you have enough work, and that you can/could easily live from freelancing, consider moving full time.
I worked for almost 4 months 15h — 20h per week as a freelancer next to my full time job, before I decided to quit my full time for freelancing.
Even though I was certain that I will have work, it was not an easy decision to be made
When you decide to jump into it full time, you need to be 100% aware that this is your Business — With a capital "B".
There is no guarantee for success or even steady cash flow, since a lot depends on your human skills, devotion to your business, and multiple external factors.
Around 30% of your work time should be spent on looking for new clients, sending offers, networking and personal branding.
Once you are set with enough work to have a full work week and enough income, you can reduce the amount of time invested in prospecting new clients, and instead work more on your personal brand.
Create noteworthy content, engage in SEO communities (MOZ and inbound.org are probably the best communities to spend your time in), stand out with knowledge and personality, and after a while (for me it took around 5 months of personal branding), well paid leads will start to contact you.
Why Freelancing might be just the right choice for you?
Online Marketing and SEO professionals are in rising demand.
Especially now when Google is in open warfare against each single technique made to trick search engines for a higher ranking.
If you live in a low wage country, like I do, freelancing offers you to sell your intellectual equity: your skills and experience, on the global market for a rate which you could never achieve without moving out of your country.
And for most people, leaving their home is a difficult decision, and rarely an option.
For readers from a high wage country (USA, Germany, UK, etc…), freelancing offers the benefit of self-management and building a business as your own boss.
For you it will be harder to start, and it will be harder to earn enough to support yourself and your family, the path to success is a lot rockier…
The reason for this is simple — many, if not most, companies from high wage countries are outsourcing SEO services abroad.
Your "normal" rate will be just to much for them.
On the other hand, you have the benefit to be able to meet and talk to your potential clients in person, which makes it easier for you to get well paying local contracts.
Also, some companies don't trust in the quality of work from low wage countries, which gives you a strong leverage when negotiating your rate.
But, in every case, once you break through the initial barrier to sustainability, the earning potential becomes for you, more or less unlimited, since you can outsource a lot of your work for cheap by focusing solely to maintain the quality and results of your delivered work.
As you can see, there are many benefits in freelancing, but also many risks.
In my opinion, with hard work, and good time management, the risk vs reward ratio is well worth the jump.
But, everyone has to decide for himself if it is the right path to go.
I will continue to share my experience and will always be available to help anyone interested in starting freelancing.
If you have any questions about this topic, feel free to ask in the comments, I usually respond to each and any comment in 24 hours latest.