There is no one marketing tool that can handle all marketing processes and enable team collaboration at the same time. And even if there is, it won't be the best at everything.
This reason alone is why marketers need to look for various tools to put together their martech stacks.
It's no wonder why there is no such "miracle" tool yet. Marketing processes can be quite complex. For example, this is our blog content creation process: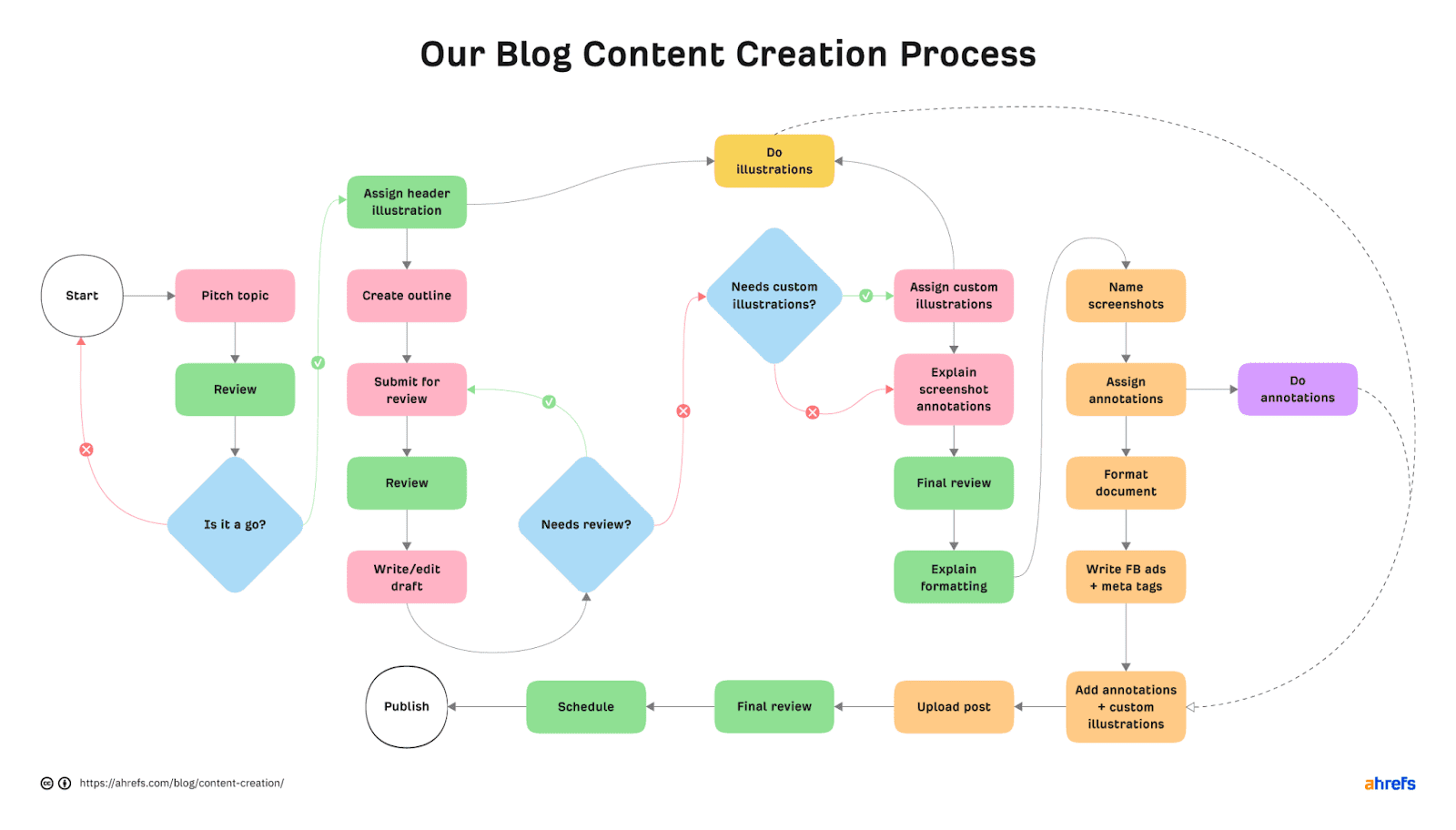 As you can see, there are multiple stages in this process. Thing is, those stages need different tools; one for keyword research, one for writing, a couple for communication, a couple for publishing, etc.
Generally, the more tactics you use and the more processes you create, the more tools you'll need in your martech stack. But this process of amassing ad hoc solutions can easily get out of control and hurt your performance. So let's try to avoid that and start from the beginning:
"Martech" is short for marketing technology. A martech stack is a collection of software used by marketers to conduct, manage, measure, and improve their marketing activities.
Oftentimes, martech stacks are designed to work in conjunction with one another (through built-in integrations or APIs) to supplement marketing processes.
The short answer: probably everything. Personally, I was amazed when I found out there is a dedicated tool for transferring content from Google Docs to WordPress—something I've done manually for years. I never thought I might need a tool like Wordable. But now there's no turning back.
So it's really good to know what's out there in terms of marketing technology. Here are some of the main areas where you can use martech:
Research
Some types of research are impossible to do without the right software. For example, you can't do keyword research without an SEO tool.
In other cases, martech will help you streamline your research process. For example, when analyzing the social reach of media or influencers, you don't need to manually check each social media platform. A tool like Sparktoro has it all in one place.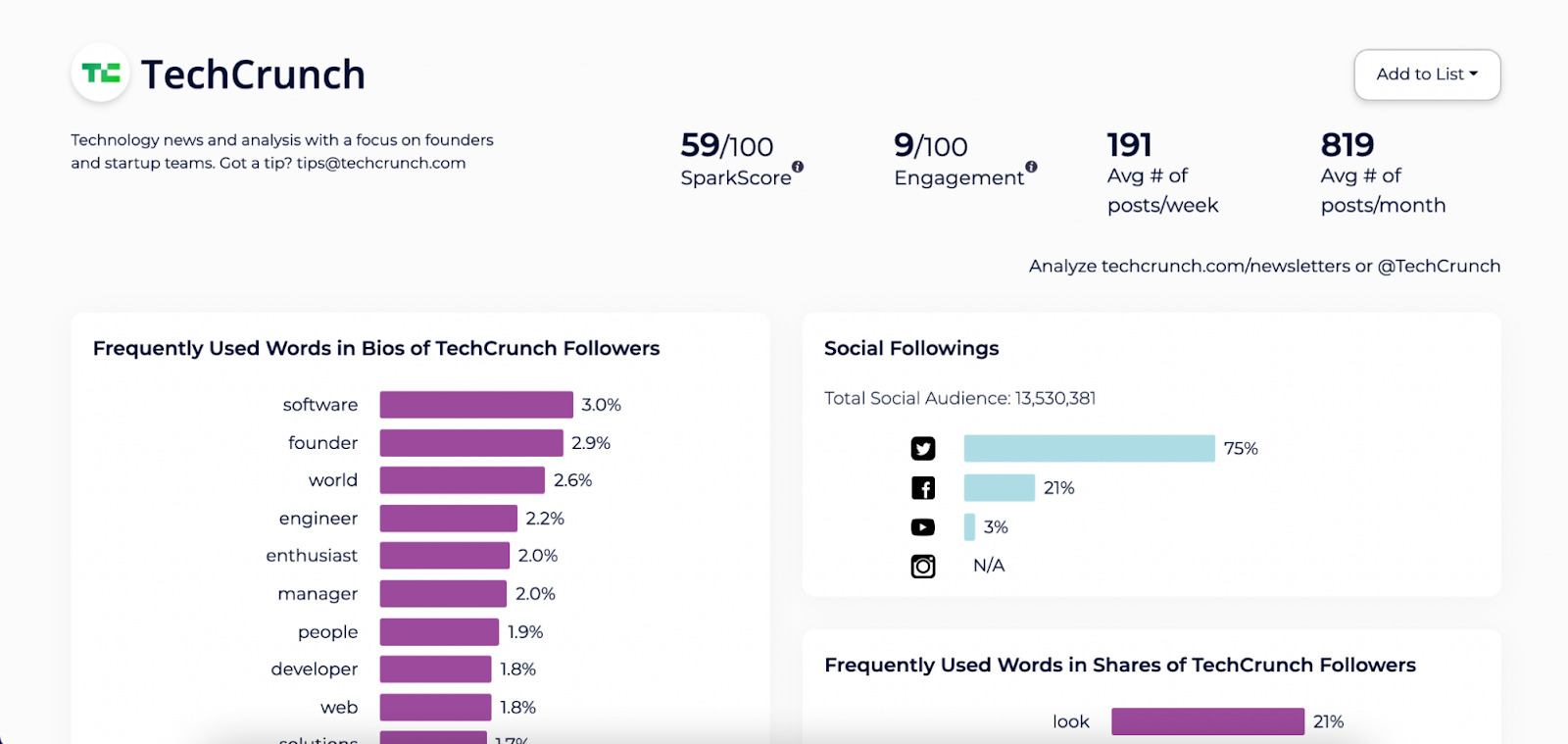 Creation
Here, martech offers tools for teamwide collaboration, getting feedback, no-code page building, and streamlined visual content creation.
For example, while looking for a design tool, you will inevitably come across Adobe's Creative Suite. While it offers great tools, they're a bit of an overkill for marketers. You'd be better off with a streamlined design tool like Figma or UXPin.
Content distribution
Whatever marketing channels you're using, there is a tool for that. For example, you can schedule your social media posts to be sent out to multiple platforms within the same tool. No need to jump back and forth between social media profiles, trying to fit in the perfect spot for posting.
User experience personalization
With the right technology, you can set up systems that personalize your website's texts, images, displayed products, and more. This way, instead of showing generalized messages that are "all things to all people," you can display content that feels like it was specifically prepared for the reader.
Marketing automation
With marketing automation tools, you can plan how your brand will engage with people throughout the customer journey, from setting up lead generation forms without any coding to devising automated email workflows based on your subscribers' engagement signals.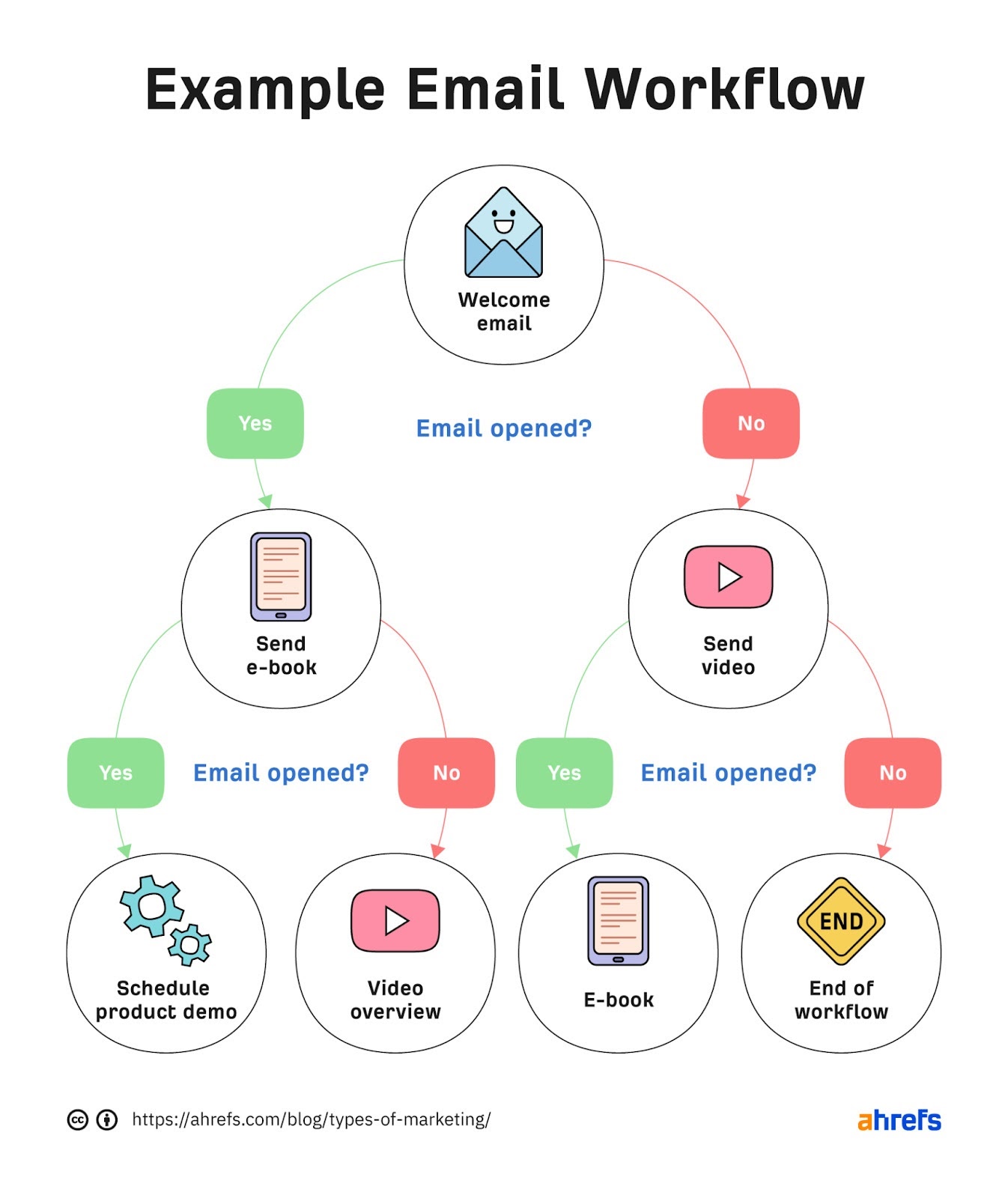 And going after the latest trend of conversational marketing, you can have a chatbot to answer your customers' questions 24 hours a day, as IKEA Canada does.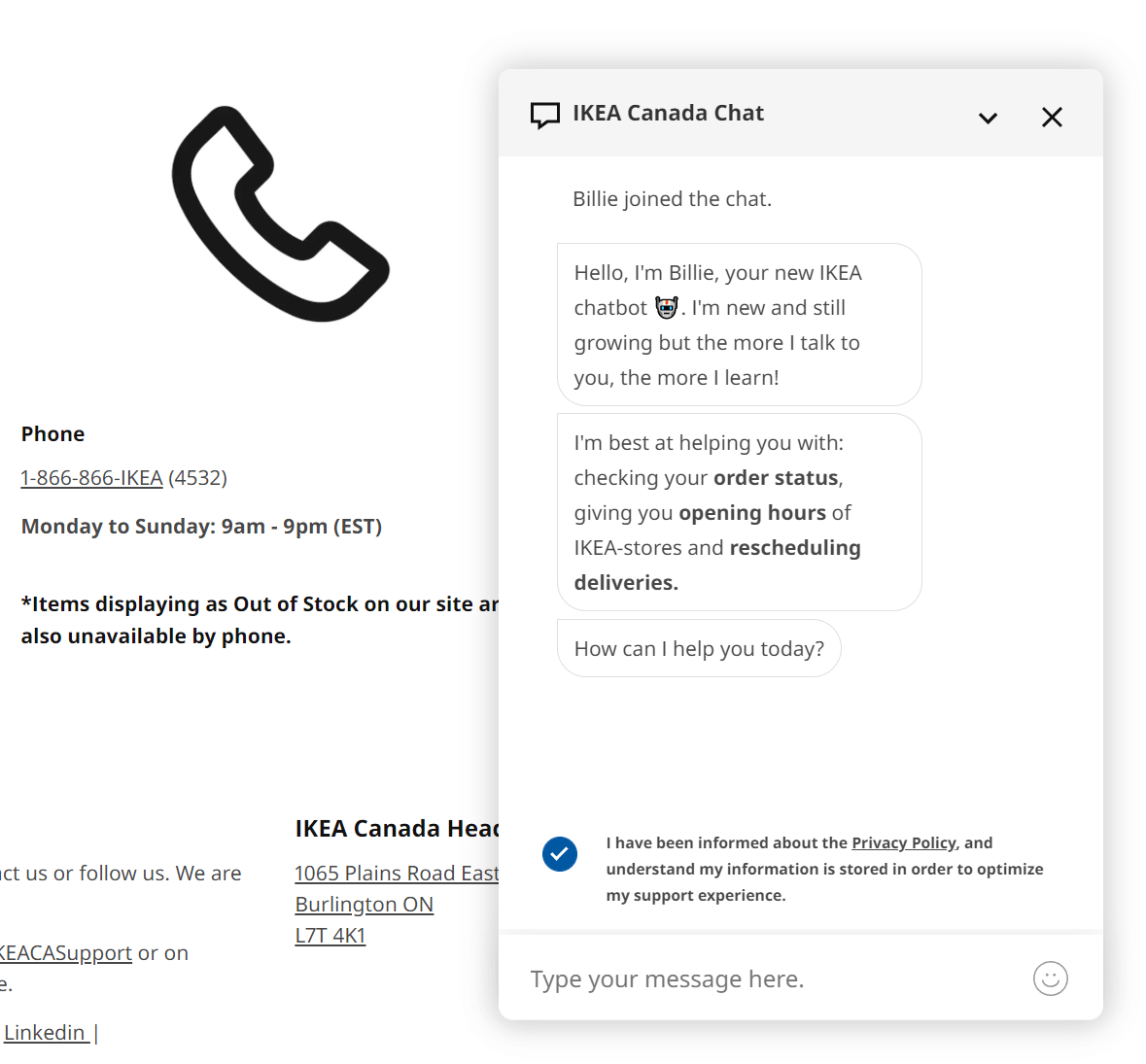 Analytics
If it's digital, it can be measured. And if it can be measured, it can be improved. For example, at Ahrefs, we constantly monitor our content's performance in terms of keyword rankings and organic traffic. If we see one of those on a downtrend, we can improve the content or promote it more.
In the screenshot below, you can see the organic search graph for one of our articles. The arrows mark instances when the article was republished with updated content. As you can see, revamping the article led to an increase in organic traffic multiple times.
Optimization
Not sure what page design will convert more visitors? Don't guess. Use A/B testing tools like Google Optimize or Optimizely. Tools like these will let you easily deploy your test (even if you can't code), automatically gather data for as long as you need, and report the results.
For instance, in the screenshot below, you can see us using Tubebuddy to test two versions of video thumbnails.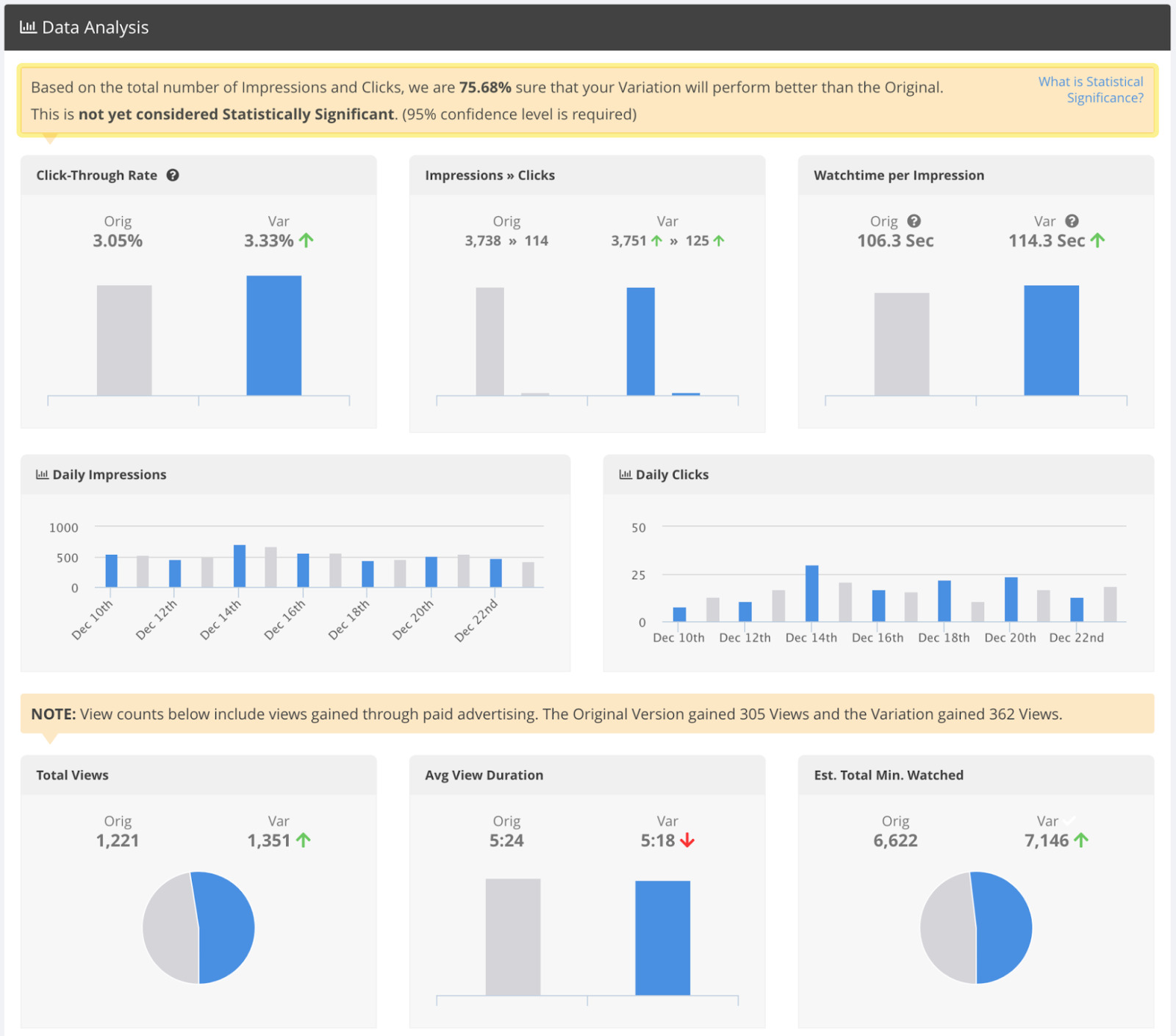 Customer relationship management
Popularly known as CRMs. These are tools marketers (together with sales teams) use to keep important information about their leads and customers.
Using spreadsheets for this purpose is a thing of the past. Modern CRMs have the advantage of being central, dynamic databases that send and receive information from other tools automatically.
A great illustration of the role that CRMs have in digital marketing is the promise that one of the biggest marketing automation providers, HubSpot, aims to deliver: first and foremost, a great CRM.

Before you even think about building a martech stack, make sure you've identified your marketing goals and chosen your marketing tactics. It's impossible to build a useful stack without first deciding these things because the purpose of the stack is to help improve your marketing activities. If you need help with these two things, read our guides on choosing marketing goals and marketing tactics.
With that out of the way, let's see the next steps of creating your own martech stack.
1. Identify your needs and match that with your current stack
Your needs pertaining to the martech stack will likely stem out of two things: your marketing goals and your team's need to make everyday operational work happen.
If you're doing digital marketing, your goals almost automatically translate into software needs. For instance, improving organic traffic without an SEO tool is a guessing game. Trying to increase your share of voice on social media effectively without analytics and scheduling tools is just crazy. And you won't set up a single email workflow without an email automation tool… you get the idea.
So here's what you can do. Simply write down your marketing goals and see if you've got the right tools for the job already. If not, make a note next to the goal. This way, you will buy what's really necessary, save some money, and avoid the confusion of having too many workspaces.
Depending on your company size, digging through your current stack can take several minutes or several hours. Larger organizations will most likely have a martech stack built up over the years. Some tools in the stack may not even be used anymore for some reason. If so, it may be worth coming back to the tried and tested tools.
At Ahrefs, we keep a list of our marketing tech that also mentions people with access to it. This way, we know:
The tools we use/don't use.
Whether we should still be paying for them or not.

Here's another thing to add to the list: your team's needs. This is an important component of your software requirements, but it's so obvious that it can slip the managers' minds. The end result is them buying software that simply suits their personal opinions.
Sometimes, managers choose the martech stack on their own. They often think, in their best intentions, that doing things this way won't distract the team. Wrong. They're actually doing their team members a disservice. It's important to ask your teammates what they need. More often than not, your fellow marketers will be well versed in the martech landscape.
2. Establish a budget
Because you need to know what you can afford. And it's good to know this before you go shopping for software.
As in life, you can be in one of two scenarios here. You either have a stiff budget, or you have some room to move. And what you get depends on how well you can justify your needs.
If your budget has already been decided, you may need to prioritize some tools over others, cut costs through single-seat subscriptions, or choose the lower-cost (or even free) options.
But if your budget is not some arbitrary number you can't influence, here's a tip:
Try to explain the demand for new tools through your marketing goals. It's not always transparent to CFOs or CEOs why you need a particular software, especially when it's pricey. On that note, it's worth mentioning that if you can't meet your marketing goals because you don't have the software, the whole company is in trouble.
3. Research possible software options
So by this point, you should be able to determine what kinds of software you'll be looking for (and may even have some brands in mind) and how much you can spend on them. Now it's time to pick and choose.
Here are a few ideas on how to find the right kinds of tools:
Get recommendations – Ask your network on LinkedIn or Twitter, post a question in your marketing community, or post a query on Quora.
Analyze your competition and/or companies you look up to – For this, you can use websites like StackShare, BuiltWith, or Slintel. Sometimes, you can find that information directly from the source, e.g., by browsing that company's blog (many companies actually like to share this information, and we're doing it too in this article).
Check out review platforms – First, websites like G2 and Capterra have curated lists of software in probably every software category (some have buyer's guides too). Second, people go there to share their experiences of using the software. It's wise to take the reviews with a grain of salt, but you can pick up patterns in opinions or some details you may want to check for yourself.
Cross-check your tools – See if there are any unnecessary overlaps and check if the tools that are supposed to work together have the required integrations. Remember, having more tools is not always better.
4. Deploy the tools and make the transition
Once you finally get access to your new set of tools, here are some things worth remembering:
Make a list of your entire martech stack and share it with whoever is concerned (marketing team, possibly your CEO and/or CFO). You can create a similar list (like the one from point #1) that shows the tools' URLs, the people responsible, how to access the tools, the prices, and whatever else you feel may be helpful to keep track of.
If you have any old tools still running, don't cancel them just yet because they probably hold valuable data that will perish if you stop paying for them. Whenever possible, export data from the old tools and import it into your new tools. You can also continue running some of the older tools until you're 100% confident everything you need is in the new stack.
Consider reaching out to the creator of your software for some guidance to make sure everything works as it should. Some tools are quite complicated to implement (especially when you're making data transitions or performing integrations with other software).
5. Make sure your tools are used properly
New tools will probably confuse your team for the first couple of weeks. Even interface changes between your old and your new software could cause a temporary drop in productivity. Make sure to put some time aside to actually learn the tools.
Many software companies offer comprehensive educational materials for free (or without any additional charge). For example, when you sign up for Ahrefs, you may not know anything about SEO except that you need it. And that's OK because, through our Academy, we show you how to do SEO effectively as you master our software.
Going further, if you need to develop custom operating procedures (like reporting or content creation processes), it's a good idea to have one person responsible for documenting them using the new tools.
Final tip: consider doing regular evaluations of your martech stack. You can ask your teammates' opinions during meetings or send out an internal survey once every couple of months. This way, you may get some additional insights, e.g., your tools need an upgrade/downgrade, or your team needs additional training.
Now, let's see what an example martech stack can look like.
Here is a portion of our martech stack we use to run an eight-figure ARR company.
1. Ahrefs
Ahrefs is an industry-leading, all-in-one SEO tool. We created this tool to help marketers rank higher on search engines and get more traffic. So naturally, we use it every day to fuel our own marketing strategy. We use it mostly for:
Finding topics to write about.
Studying how to structure our blog posts.
Choosing which articles to update.
Finding outreach prospects.
Studying competitors.
Monitoring our performance in search engines.
Finding technical SEO issues.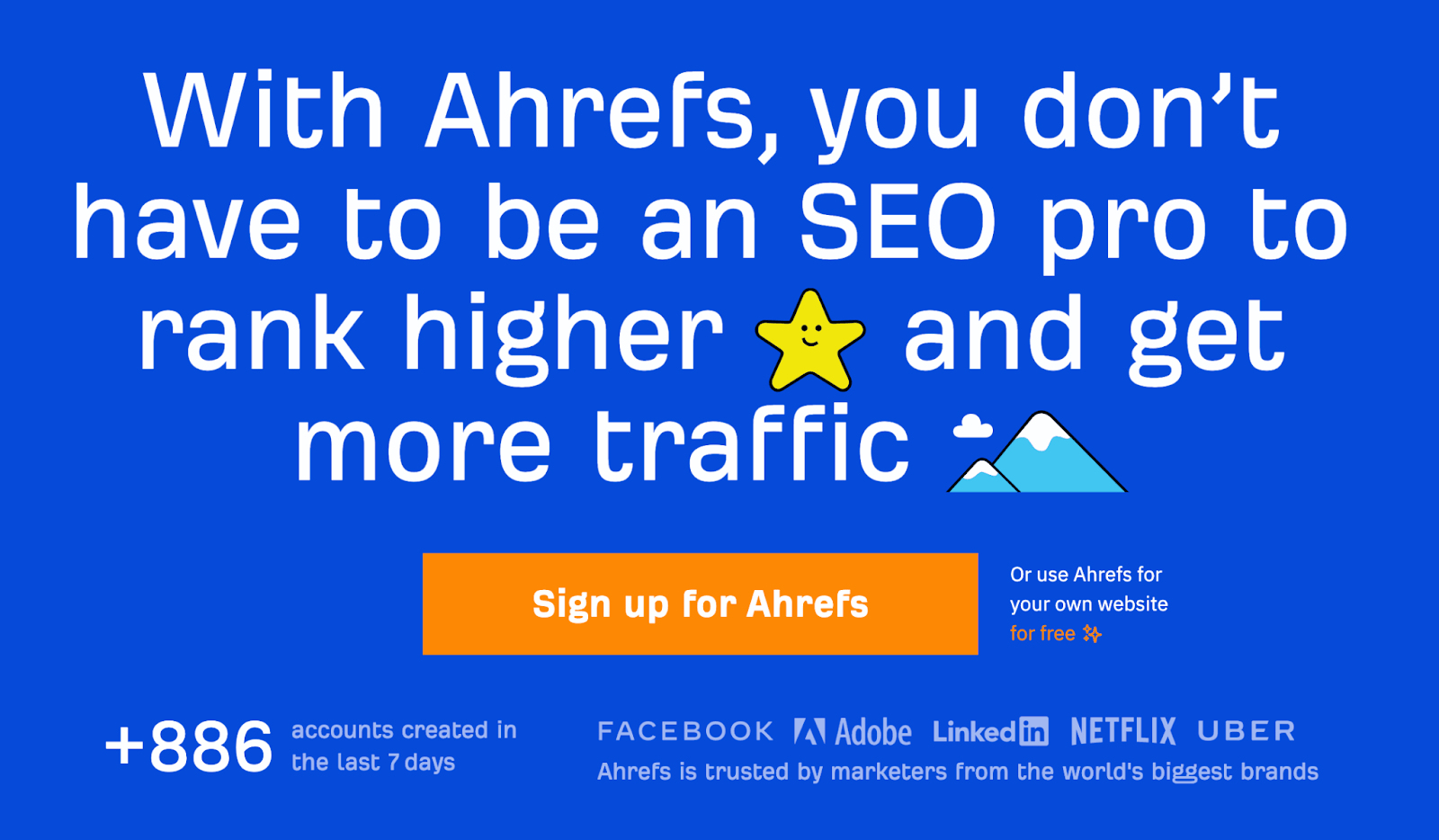 Where to get: ahrefs.com
Price: Free tools available; paid plans start at $99 per month (you get two months free if you decide to pay annually)
Some alternatives: SEMrush, Moz
2. Google Search Console
Google Search Console is a free service from Google that helps you monitor and troubleshoot your website's appearance in the search results.
It offers the most accurate data when it comes to Google's search-related products, e.g., organic traffic data, organic click-through rates, index coverage, etc.

Where to get: search.google.com/search-console
Price: Free
Alternative: Ahrefs Webmaster Tools. Disclaimer: not exactly an alternative (only Google Search Console features exact organic traffic numbers from Google Search) but rather a complementary tool that fills the gaps of Google's tool
3. Google Workspace
The first non-marketing tool on our list that marketers need too. It's productivity and collaboration in one place. But this product probably doesn't need an introduction. Google Workspace ties together tools such as Gmail, Docs, Sheets, Drive, and more. Even at this moment, I'm using Workspace to write this article.
These tools are free, but businesses will most likely need to jump to the pricing site right away to pick a plan that suits their data storage needs and see what other premium features Workspace offers.

Where to get: workspace.google.com
Price: Free for personal use; premium plans start at $6/mo
Some alternatives: Microsoft Office 365, Zoho Workplace, ONLYOFFICE Workspace
4. Notion
Another non-marketing tool that we can't live without. Notion is our team workspace. Something that Google Workspace falls short of. We use it for internal documentation and collaboration.
Remember the blog creation process in the intro of this article? We track that entire process on Notion.

Where to get: notion.so
Price: Free for personal use; premium plans start at $4/mo
Some alternatives: ClickUp, Confluence
5. Grammarly
Even the best writers make mistakes. Grammarly automatically checks our articles for spelling and grammar issues and can even make style suggestions. If you're doing content marketing, you simply need a tool like this.

Where to get: grammarly.com
Price: Free for personal use; premium plans start at $12/mo
Some alternatives: ProWritingAid, Sapling
6. Wordable
We use Wordable to export articles from Google Docs to WordPress. The tool exports texts and images and translates original formatting to HTML. Otherwise, publishing on WordPress is more repetitive, manual labor, which can result in more mistakes.

Where to get: wordable.io
Price: Free for personal use; premium plans start at $12/mo
Some alternatives: Official WordPress Add-on for Google Docs
7. WordPress
Another tool that probably doesn't need any introduction. We use this massively popular CMS as the infrastructure for blogging. And because you're reading this article right now, that makes it so that we both use WordPress.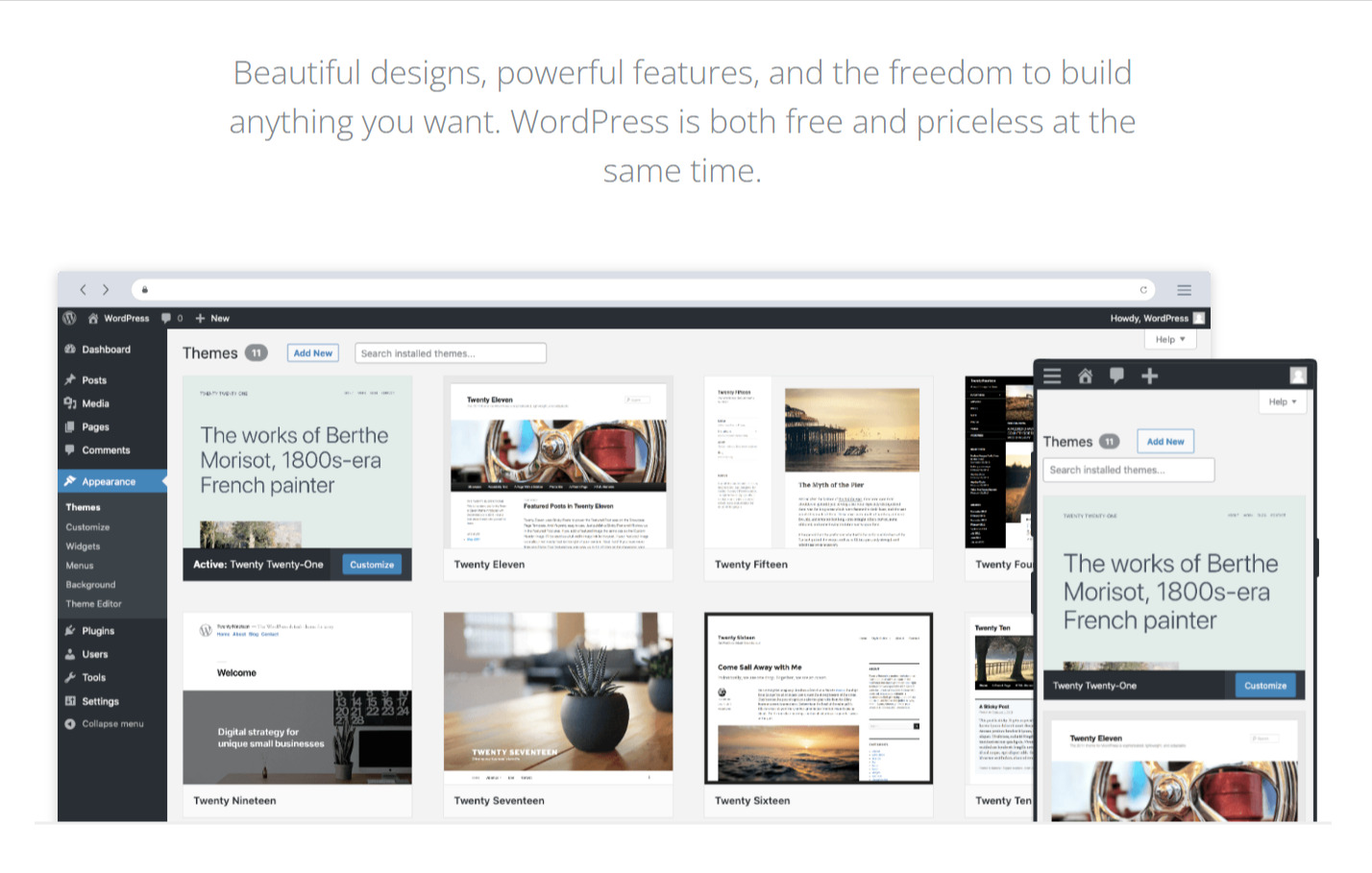 Where to get: wordpress.org
Price: Free for personal use; premium plans start at $12/mo
Some alternatives (when it comes to flexibility): Drupal, Joomla
8. vidIQ
vidIQ is one of the few video marketing tools we use (the other one is Tubebuddy, which has already been mentioned in this article). We use this tool to get insights on videos and channels on YouTube.
Where to get: vidiq.com
Price: Free plan available; premium plans start at $7.5/mo
Some alternatives: Tubebuddy, Ahrefs (for YouTube SEO)
9. MeetEdgar
MeetEdgar is the tool we use to automate posting on Twitter, LinkedIn, and Facebook. This is not just another social media scheduling tool. It's truly a social media marketing automation tool. It can even generate social media updates automatically based on the content of an article.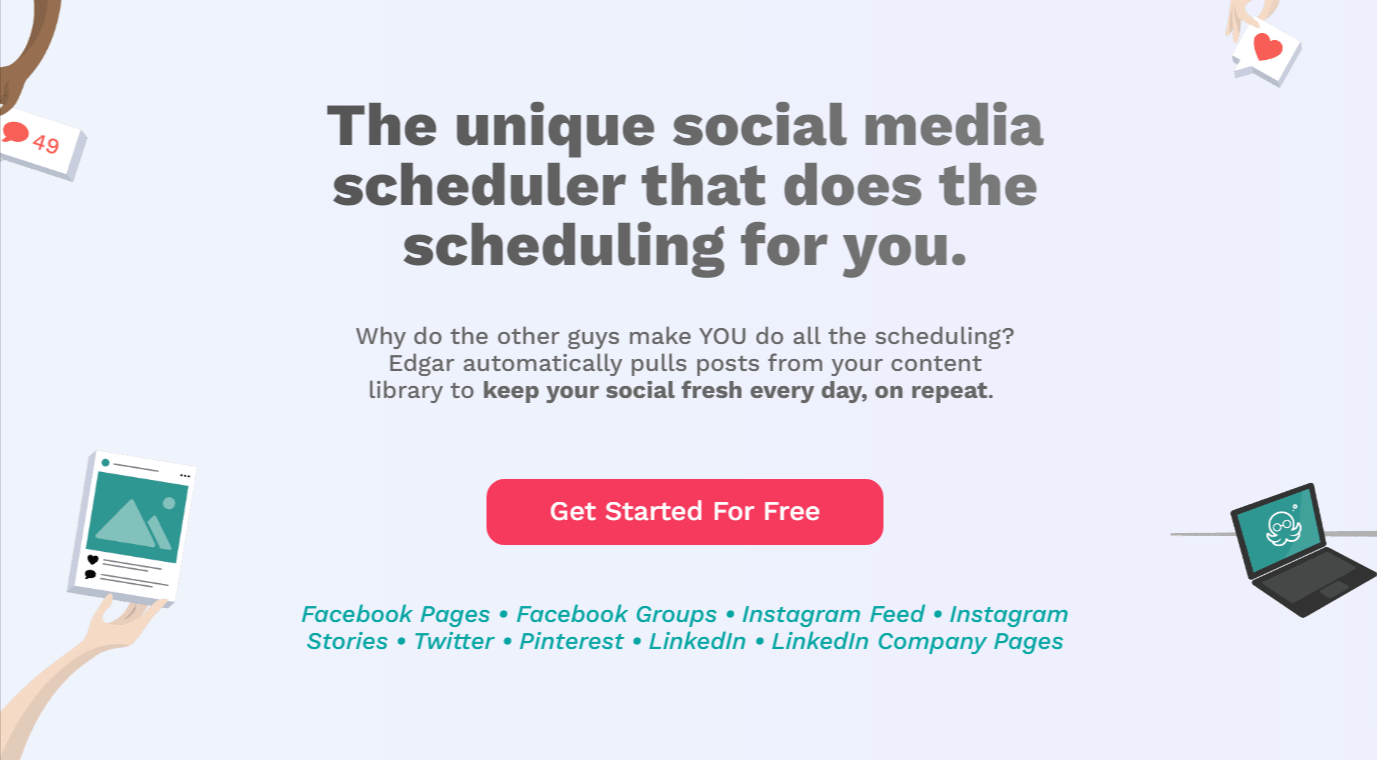 Where to get: meetedgar.com
Price: Starts at $19/mo
Some alternatives: Buffer, SproutSocial, Hootsuite
10. Sparktoro
Sparktoro helps us find creators/influencers based on topics, following, and other signals. It's especially helpful for finding potential partners in a niche we're not familiar with.

Where to get: sparktoro.com
Price: Starts at $19/mo
Some alternatives: No single platform I'm aware of (though Klear and Social Blade come quite close)
11. Hunter
Hunter is a tool for finding anyone's email address with just the name of the person and where they work. It's one of the tools we use to do outreach for link building. Basically, once we find and vet an outreach prospect, we need to find their email address to contact them—which is rarely public information. This is where Hunter comes in.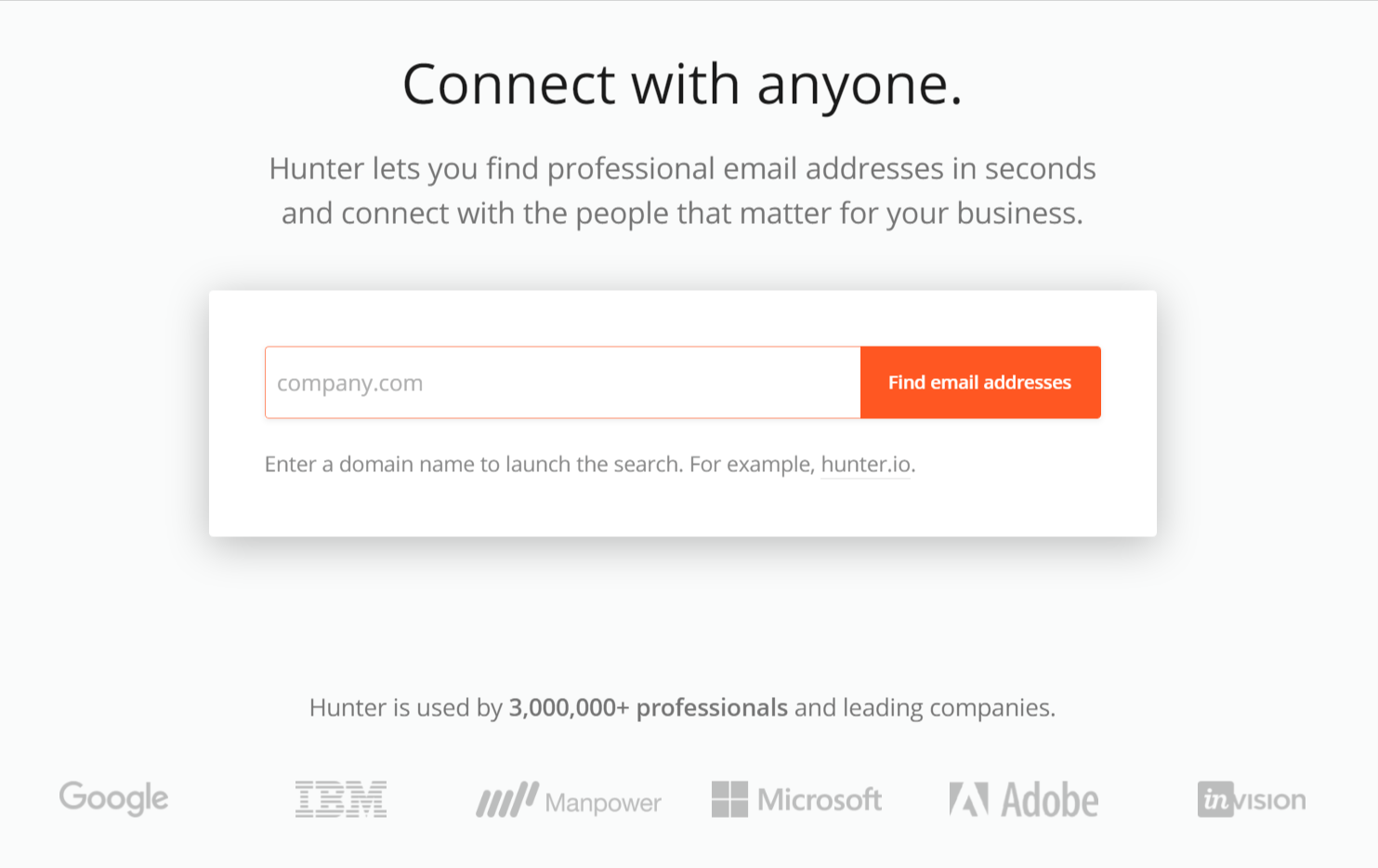 Where to get: hunter.io
Price: Free plan available; premium plans start at $49/mo
Some alternatives: FindEmails, NinjaOutreach
12. Pitchbox
Pitchbox is an influencer outreach and content marketing platform. However, we don't use all of its features, only the ones that allow us to send emails to our link prospects at scale (e.g., email personalization and automated workflows).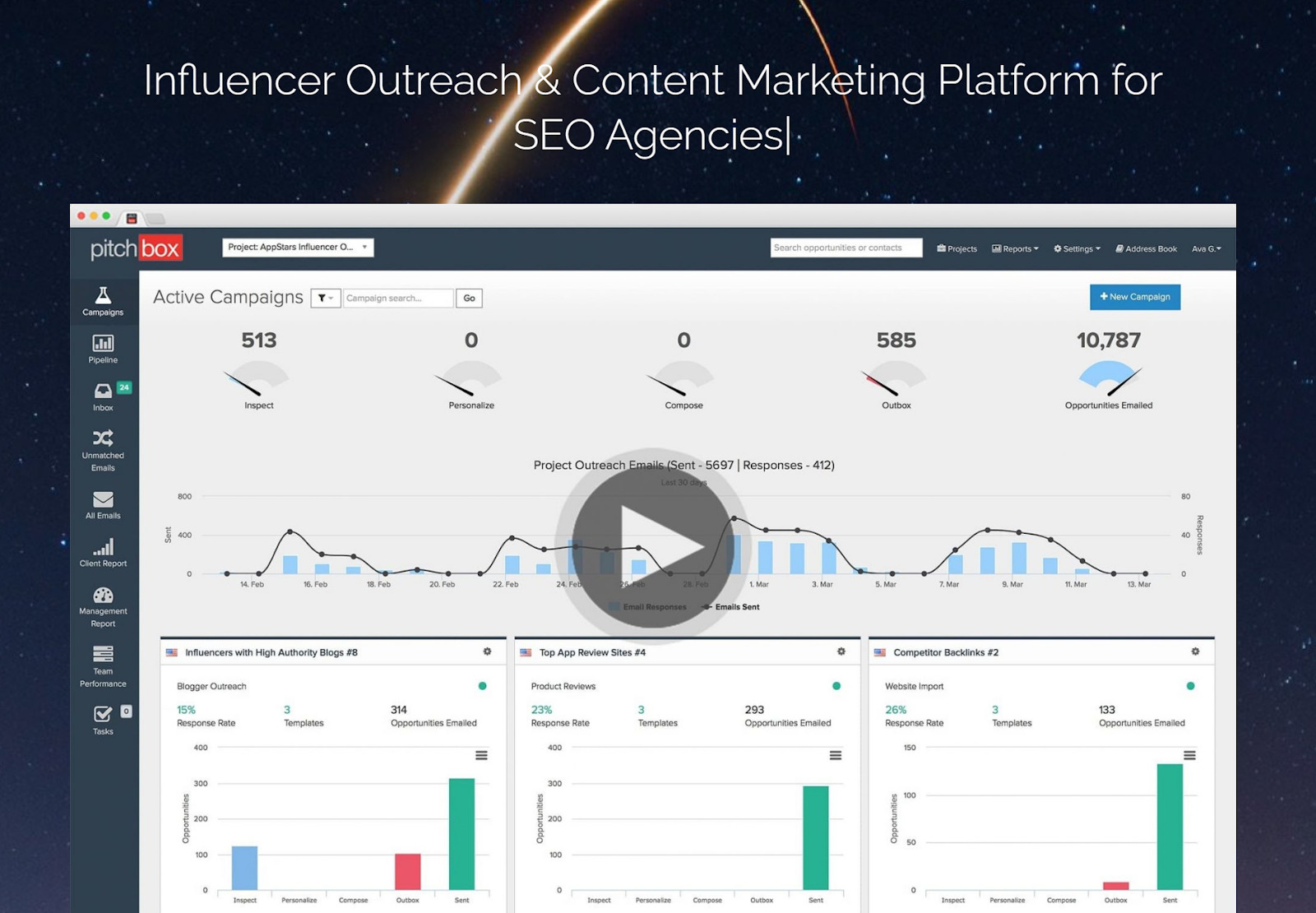 Where to get: pitchbox.com
Price: Free plan available; premium plans start at $49/mo
Some alternatives: BuzzStream, NinjaOutreach
13. Figma
Figma is a collaborative interface design tool. Aside from being a great design and prototyping platform, Figma makes our lives easier by allowing us to share designs among our designers and developers and keep a consistent design system.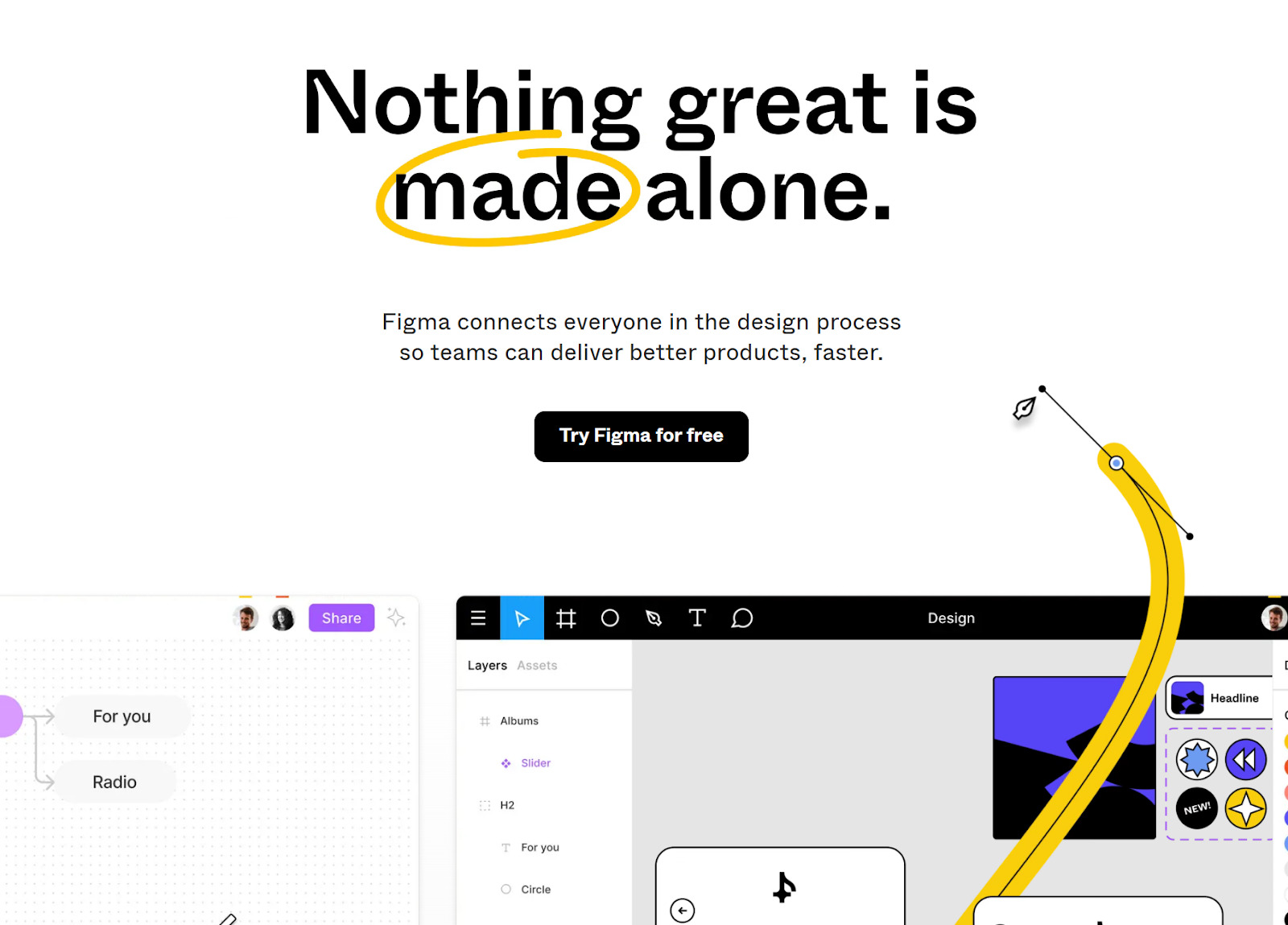 Where to get: figma.com
Price: Free plan available; premium plans start at $12/mo
Alternative: UXPin
Final thoughts
So there you have it. Building a martech stack is deceptively similar to shopping, but it's not necessarily that fun and easy. It's a good idea to forget about your personal preferences for a moment and think about how a particular choice will fit your processes, how it helps you achieve your goals, and whether your teammates will like it too.
At Ahrefs, we've been building our stack through trial and error for years, and it's never a finished process. But that's a good thing. From time to time, we do spot a new tool that makes us wonder how we got by without it. So keep your eyes open to increasingly smarter and easy-to-use martech.
Lastly, if you want to see what other online tools we use for marketing, check out this list.
Got questions or comments? Ping me on Twitter.