An SEO consultant assists businesses in improving their websites' visibility in search engines like Google.
In this post, I'll walk you through what SEO consultants do, whether your business needs one, and the most important questions to ask before hiring them.
An SEO consultant provides several SEO services to improve your website's online visibility. Here are a few examples of the most common services they provide.
Keyword research – Find what your customers are searching for.
Link building – Get links from other websites so you rank higher.
SEO reporting – Give updates on your website's SEO progress to refine your strategy.
On-page SEO – Improve your website internally to help it rank better.
Technical SEO – Avoid technical issues to keep your website in good health.
Local SEO – Enable you to rank for local keywords.
Sidenote.
This isn't an exhaustive list of services, but these are some of the most popular services that most SEO consultants will offer to improve the visibility of your website in the major search engines.
To answer this question, you'll need to consider whether the following scenarios apply to your website. The more of these scenarios you answer "yes," the more likely you'll need an SEO consultant to help resolve these issues.
Your organic traffic has dropped (and you don't know why)
If your Google ranking has dropped dramatically, your organic traffic has plummeted, and you don't know the reason, it could cause serious damage to your business.
To check for any drops, it's best to go to Google Search Console (GSC) and click on the "Performance" tab. Set the date to the last 12 months.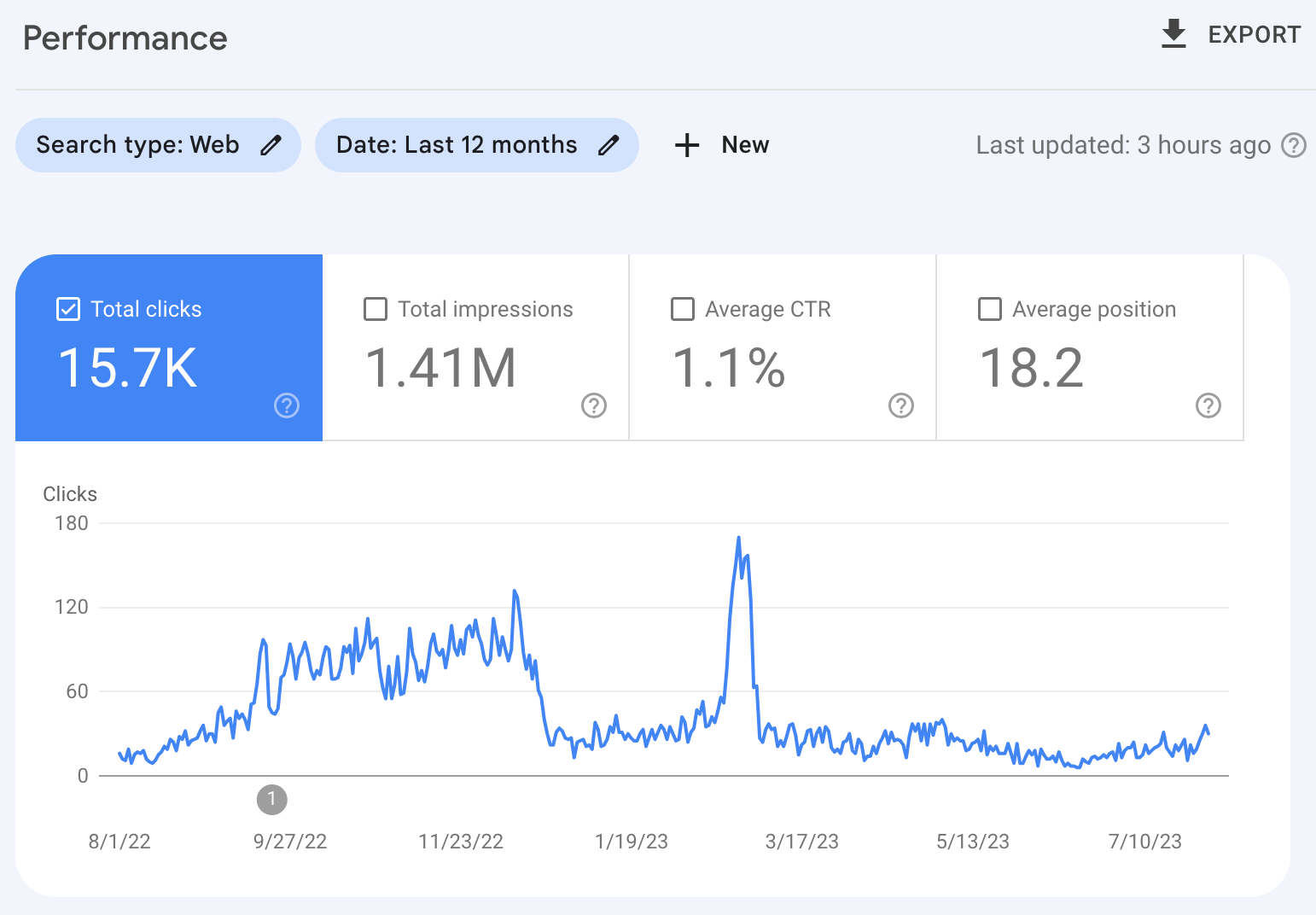 If you see a steep drop in clicks, that may be a sign you need to hire an SEO consultant—sooner rather than later.
Sidenote.
Sometimes, organic traffic drops can be caused by seasonal fluctuations. For example, the website above relies on the Christmas period for most of its search traffic.
If you don't have access to GSC, you can set up a free Ahrefs Webmaster Tools account. With this account, you can check your estimated organic search traffic.
Here's an example: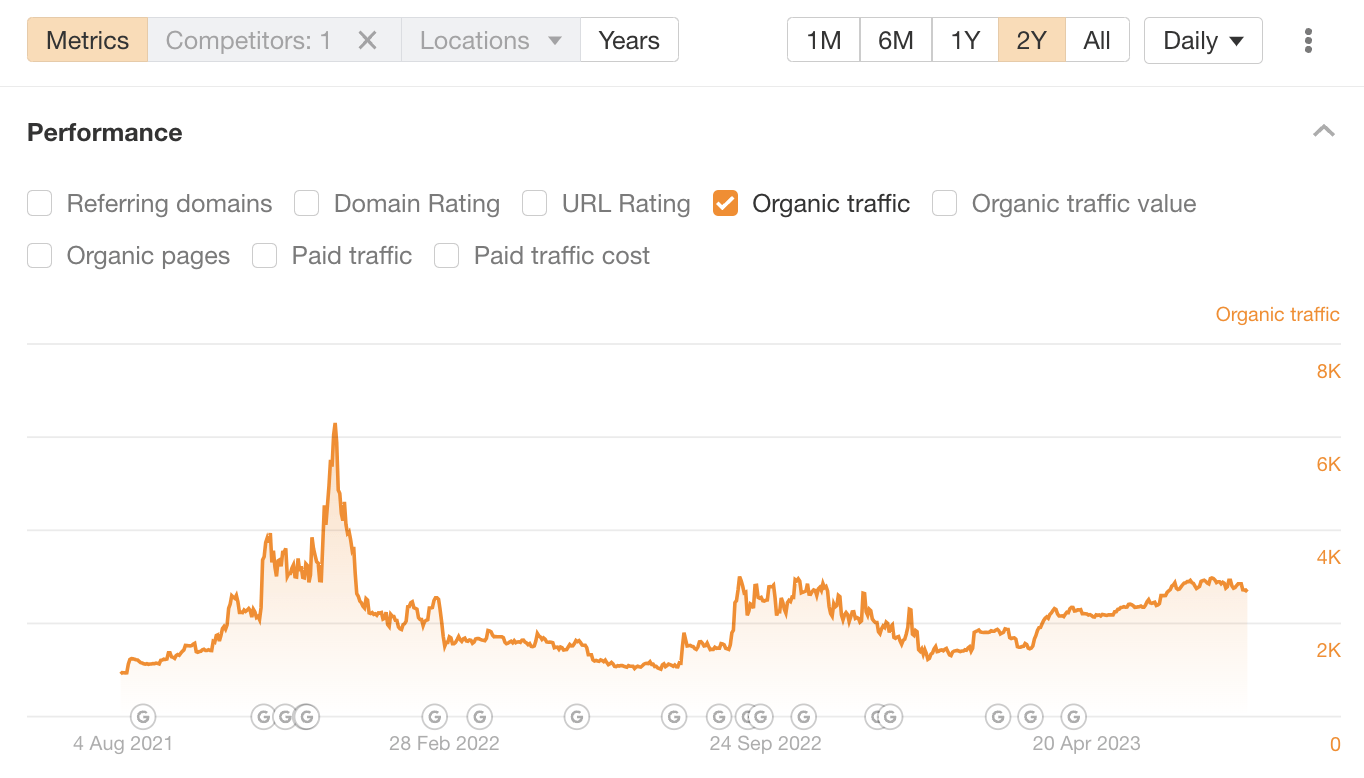 Your website has technical issues (and you don't know what's causing them)
Keeping your website in good technical health is important in SEO. If there are serious issues, those can often lead to a significant loss in organic traffic.
If you want to check your website, the best place to start is by running a free audit using Ahrefs Webmaster Tools.
Once you've run your audit, you'll get a Health Score that indicates the status of your website's health.
Here's an example of what that looks like: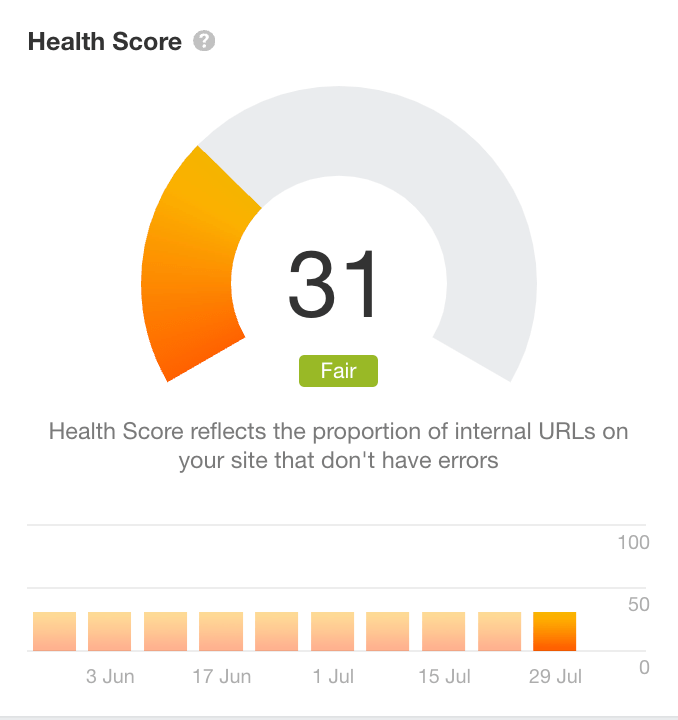 The Health Score of this website is 31, meaning there could be some major technical issues affecting this website's performance.
To fix these issues and get a higher score, you'd probably need to hire an SEO consultant.
Your competitors are getting more search traffic than you
If your competitors are outperforming you online, it's likely you could get more organic search traffic as well—with the help of SEO.
The fastest way to check a competitor's organic search traffic is to enter their domain into our free website traffic checker.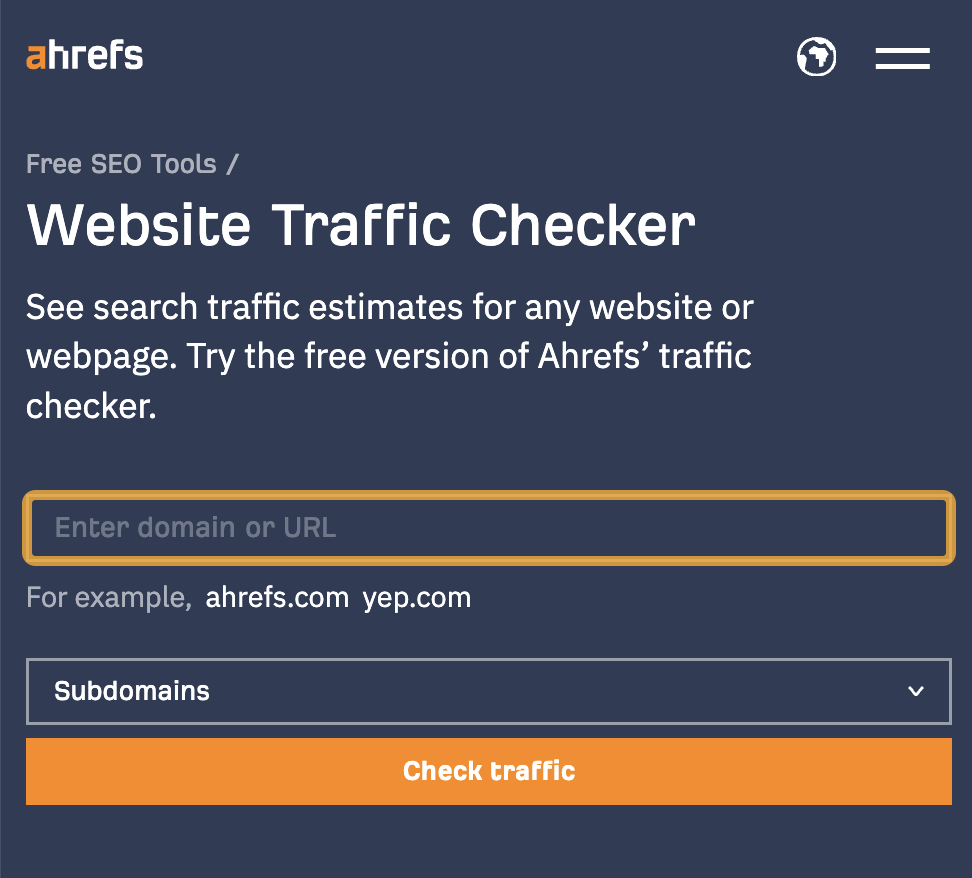 Once you've entered your competitor, you'll get a full breakdown of their organic traffic, top keywords, top countries, and top pages.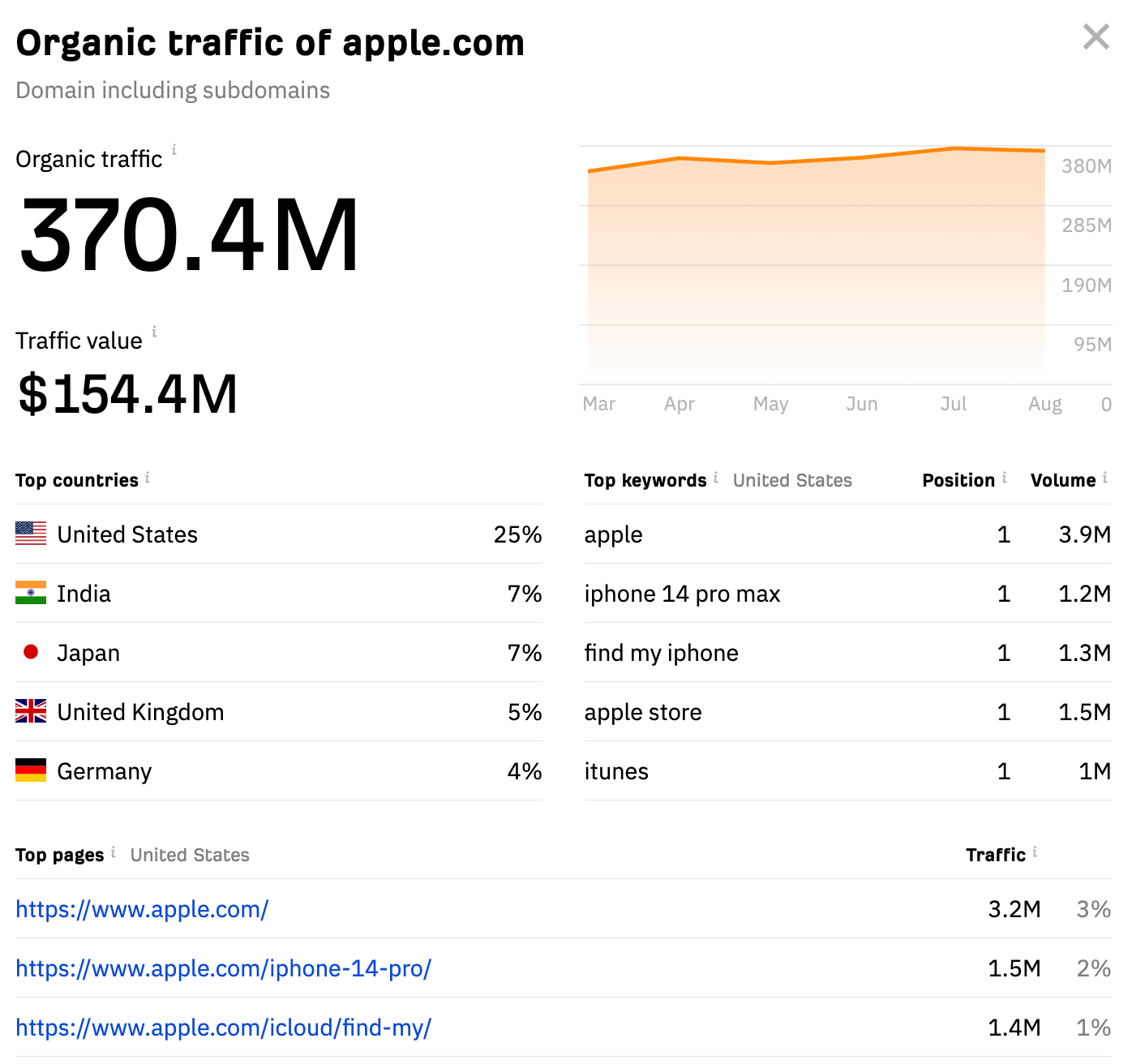 You can then do the same for your website and compare traffic numbers.
If you have multiple competitors, you can use Ahrefs Webmaster Tools to view the Organic competitors report.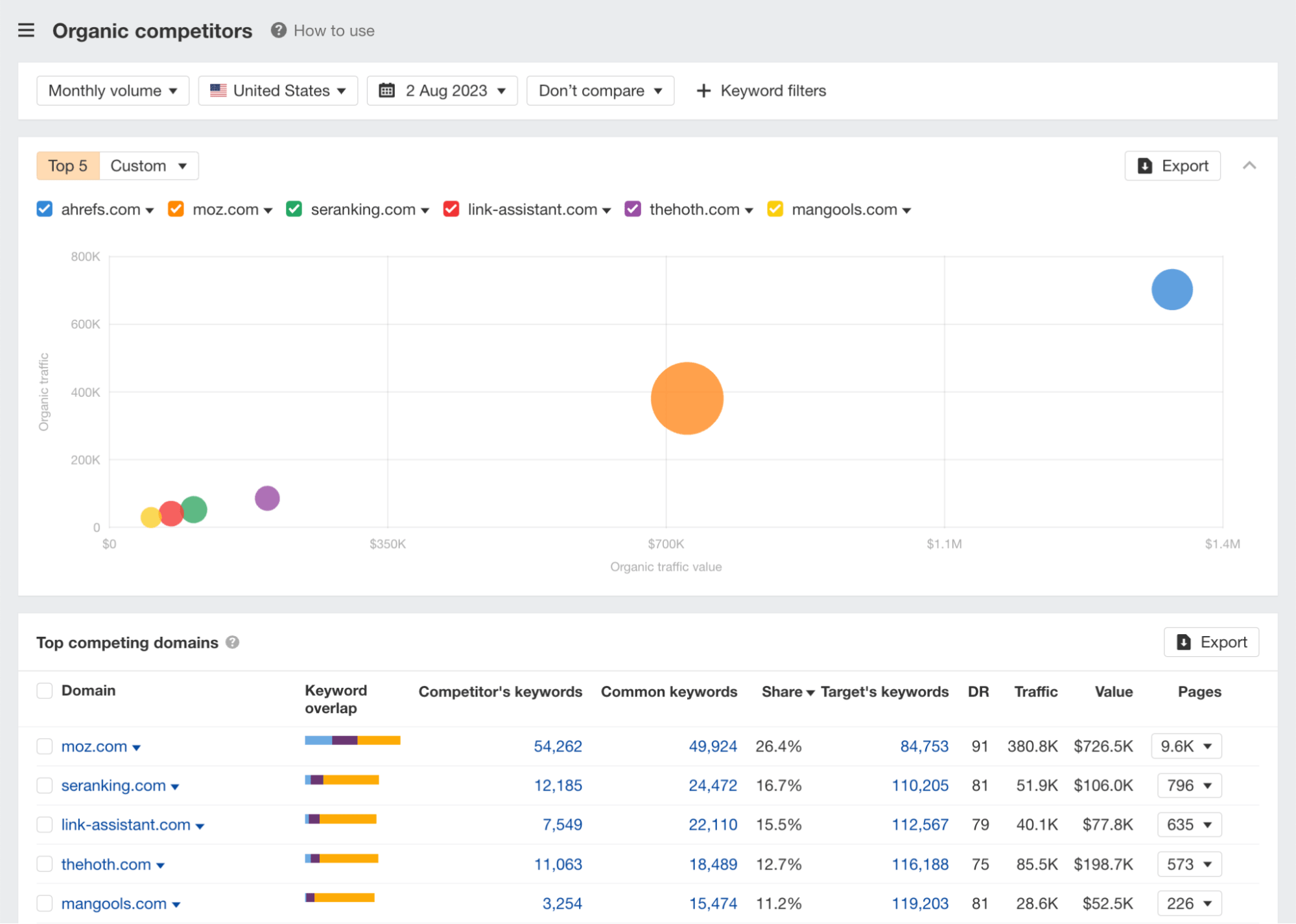 You want to rank higher for important keywords for your business
If you know a bit about SEO, you'll know the importance of certain keywords for your business.
To check where you're ranking for these keywords, you can use our free Ahrefs Webmaster Tools.
To do so, click the "Organic keywords" box in your site's project from the main dashboard.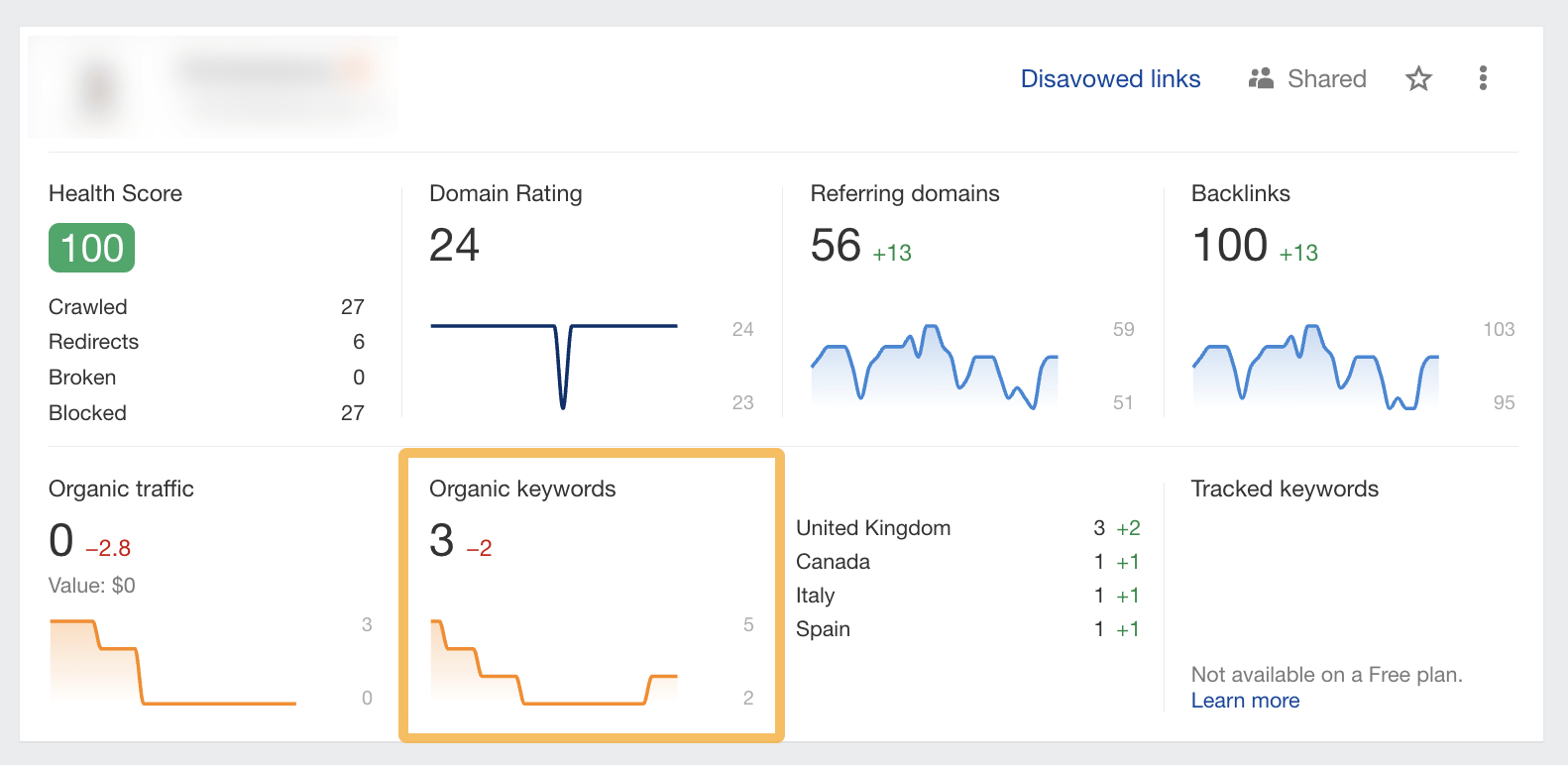 You'll then be taken to the Organic keywords report, where you can check your keyword positions for different keywords.
If you're not ranking well for your keywords, then it's probably a good idea to consider working with an SEO consultant.
If you answered "yes" to any of the above questions, it's likely you'll need to hire an SEO consultant.
But with so many unscrupulous SEOs out there and so much money on the table, it's important to vet potential SEO consultants thoroughly before you commit to working with them. This process often starts by asking the right questions.
Here's what to ask your SEO consultant before hiring them:
1. How much do you charge?
It doesn't matter how good an SEO consultant is. If they're out of your budget range, you won't be able to work with them—so it makes sense to ask this question first.
Here are the most common rates SEO consultants charge based on the results from our survey:
Hourly: $101–$150
Per project: $2,501–$10,000
Retainer: $2,501–$5,000
Sidenote.
The pricing will also vary depending on the country. In the U.S. (and other countries with a high purchasing power parity), you should expect to pay at least $100 per hour to get a good SEO consultant. To hire the best English-speaking consultants, you can expect to be charged $200+ hourly rates.
Most SEO consultants (71.43%) charge monthly retainers, but a decent chunk of them (55.10%) offer per-project pricing too. Hourly payment is less common, but roughly a third of consultants (34.69%) still charge this way.
If your SEO consultant quotes way more or less than these numbers, ask about their experience.
Our survey found that the longer a consultant has been in business, the more they're likely to charge (which makes sense):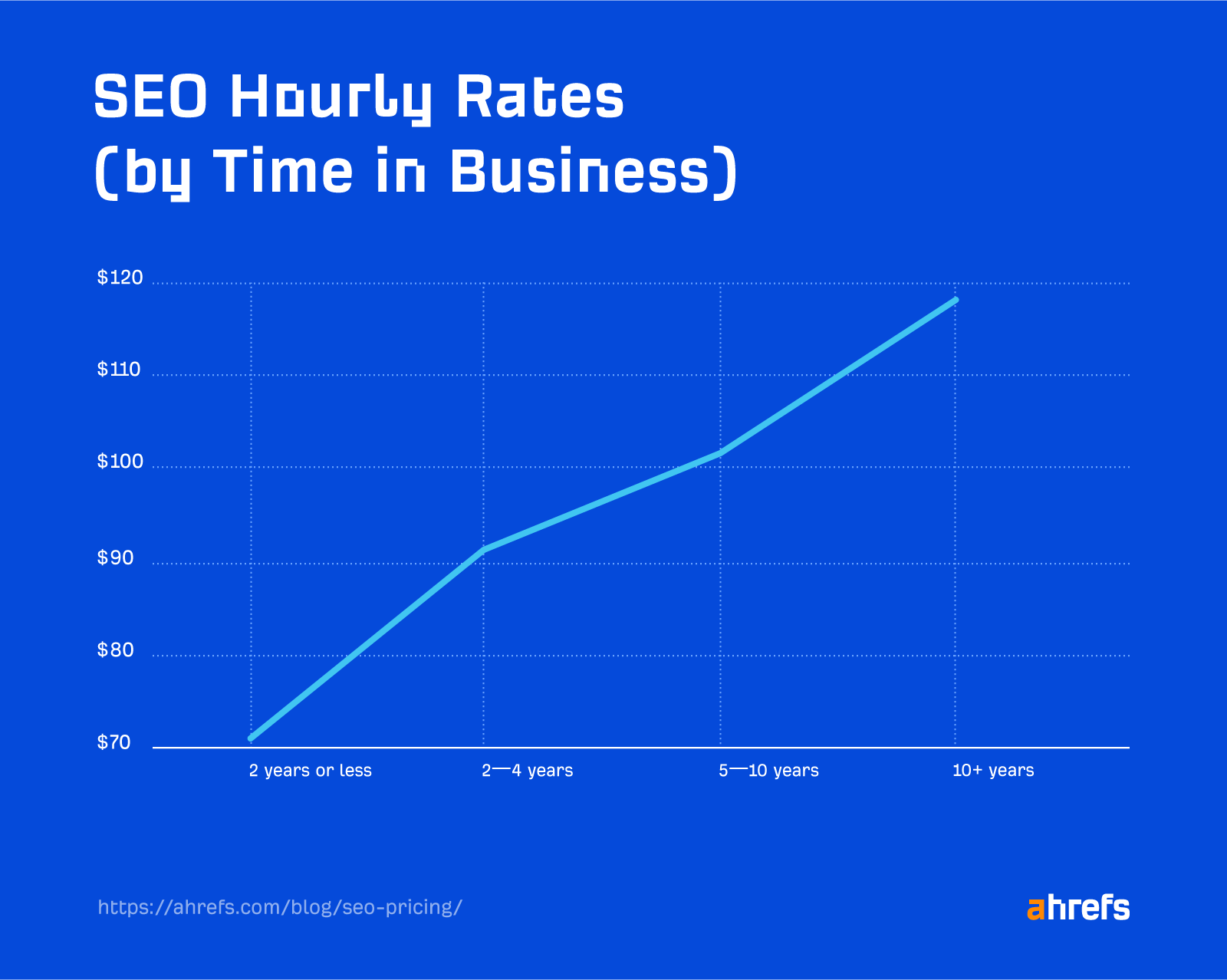 2. What's your specialization?
As SEO covers so many different industries, it's almost impossible to be an expert in all of them.
That's why it's a good idea to ask an SEO consultant what industries they specialize in to understand where their strengths lie.
For example, an SEO consultant may have 10 years of e-commerce experience. This makes them a good candidate for an e-commerce business but not the best candidate for a SaaS business.
When looking for an SEO consultant, it makes sense to find one who already has experience in your industry or has worked with a similar business before.
3. What's your track record?
Most SEO consultants list a few clients on their websites. But this information is not always accompanied by testimonials or case studies reflecting their SEO performance. If you're missing this information, it's worth asking them.
Another way to check is to use a tool like Ahrefs' Site Explorer. You can plug in one of their client's websites and check the estimated organic traffic in the chart.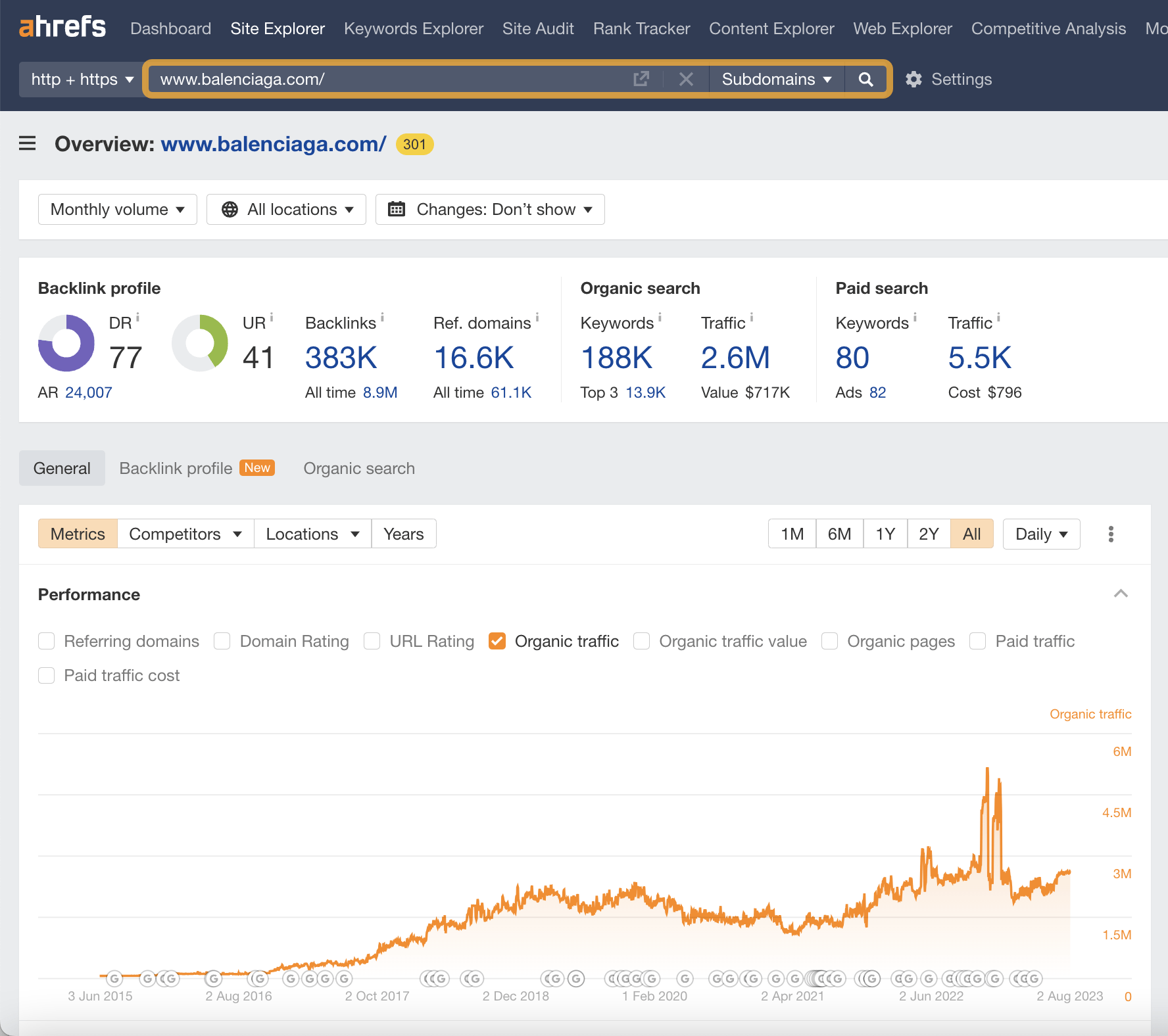 From there, you'll be able to see whether they did a good job or not.
If you see an upward trend, then it's a good sign. But always discuss a few cases with the consultant when you get in touch with them. They can tell you the periods when they worked for a certain client.
Sometimes, you won't see much growth or may question the performance in other ways. Let the consultant justify their results. SEO is a long-term game, and you rarely see any significant changes in organic traffic in the first months of cooperation.
4. Do you guarantee SEO results?
If an SEO consultant guarantees results, especially first-page rankings for your keywords—run.
No matter how good an SEO consultant is, they can't "guarantee results" in SEO. There are too many variables and ranking factors involved.
The reality is that with Google's algorithm updates, it's hard for even the most experienced SEO consultants to predict exactly what's around the corner in terms of SEO.
5. What SEO tools do you use?
Industry poll after industry poll reveals that most SEOs use Ahrefs, so you can expect most consultants to mention this tool.
Here's a recent example: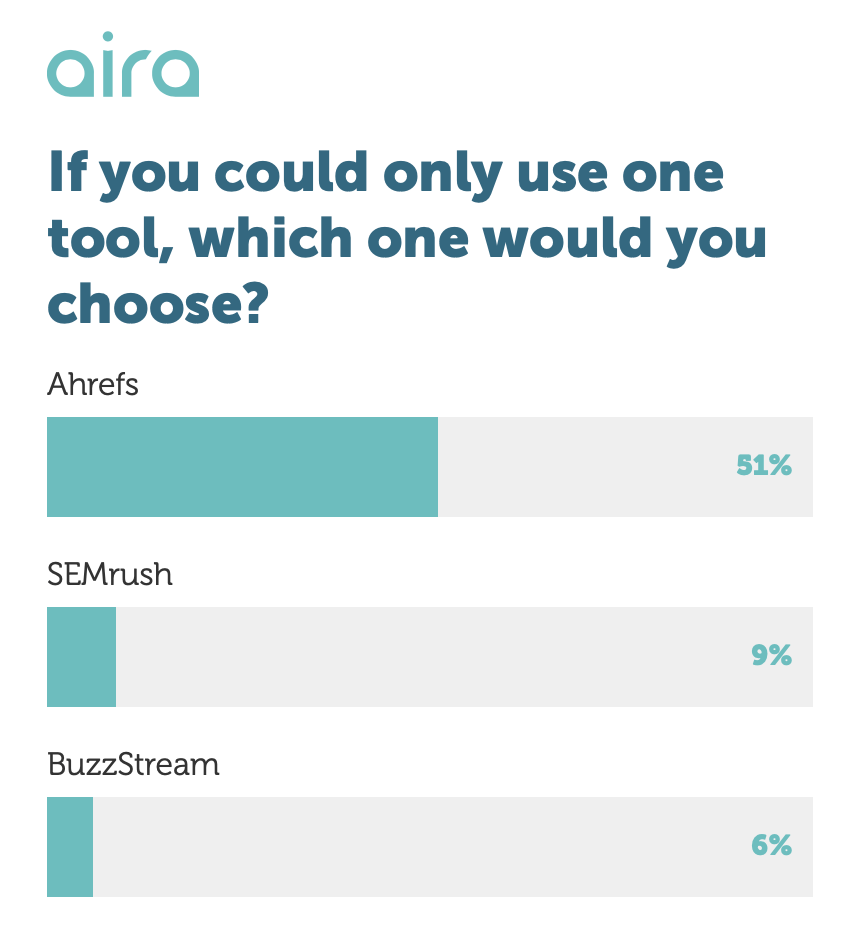 And another: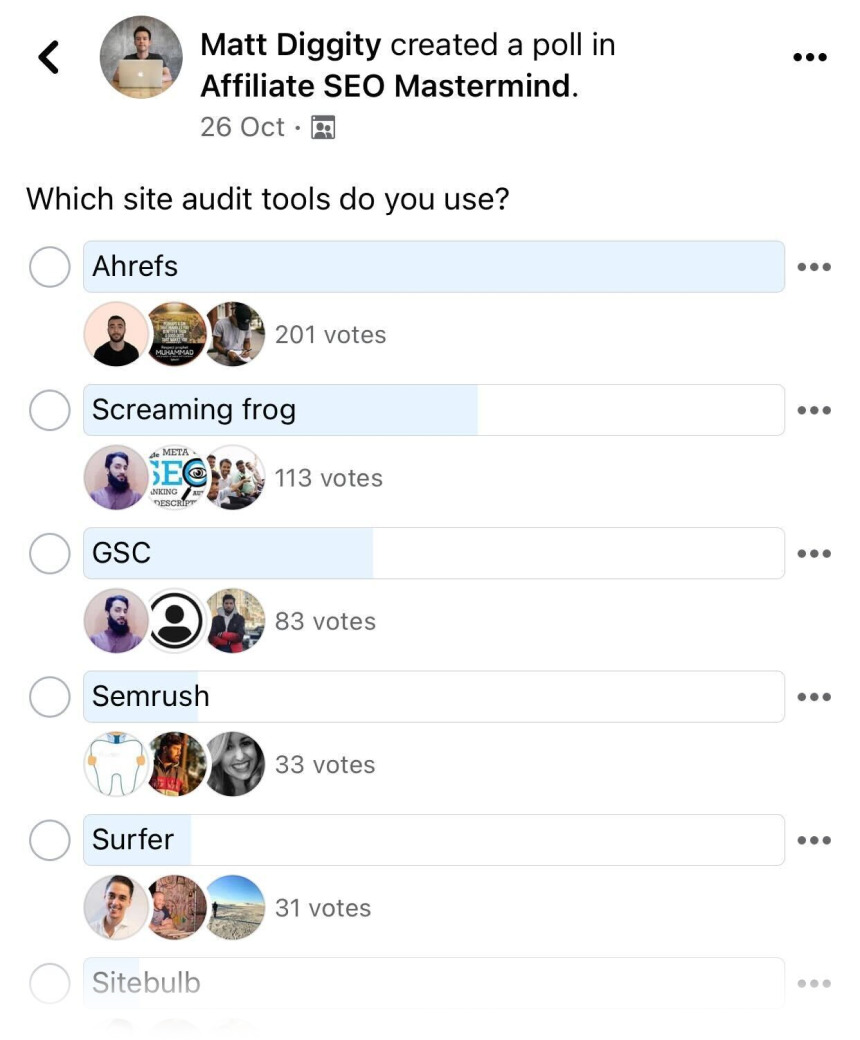 And one more…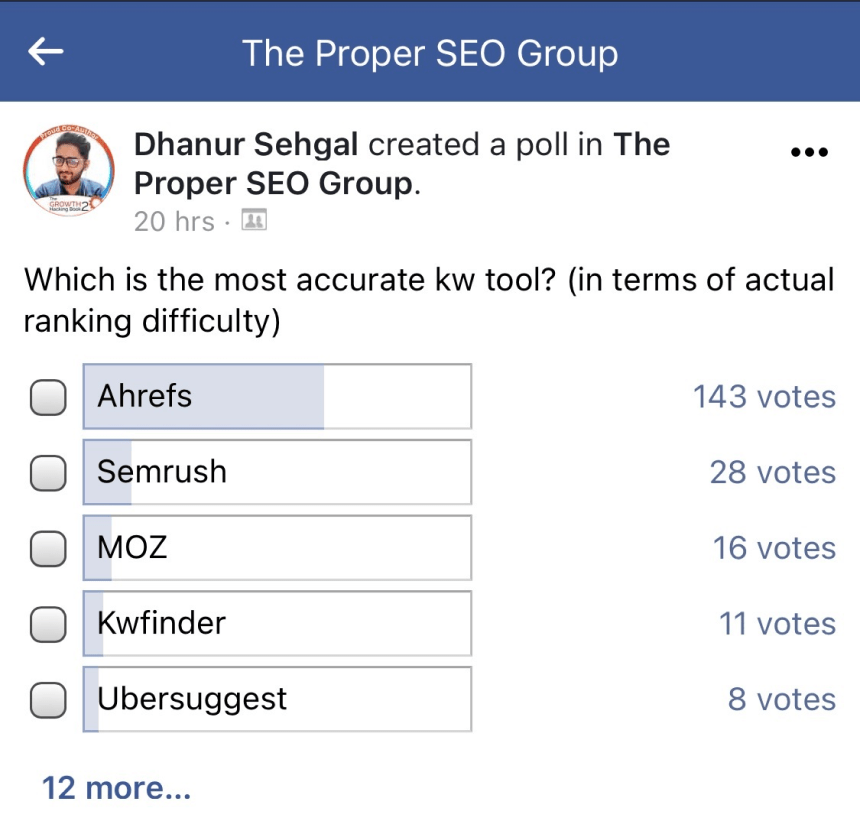 But Ahrefs can't do absolutely everything, so most consultants use other tools. Here are a few you can expect:
Screaming Frog
BuzzStream
Pitchbox
Google Search Console (GSC)
Google Analytics (GA)
Google Looker Studio (GLS)
Surfer
Hunter
If a consultant doesn't mention some of these tools, it could be a red flag. As SEO is focused on tools, you should expect your SEO consultant to understand most of the tools mentioned.
6. What's your approach to Google's guidelines?
There's no right answer to this question.
But leaning toward the extremes (doing everything/nothing according to Google) should be treated with caution.
Many SEO consultants have had great success reading between the lines of Google's guidelines and have got astonishing results. Still, the sustainability of these methods is usually short-term and not ideal for a business owner looking to grow their business for the long term.
Breaking Google's guidelines also comes with a great deal of risk. At best, it could be an algorithmic penalty. At worst, it could result in a manual penalty—usually spelling the end of a website.
The path you take here depends on your risk appetite. But my advice in most cases is to go with an SEO consultant who doesn't try to break Google's guidelines.
7. What do you need to get started?
When you ask the SEO consultant this question, the response you're looking for is for them to ask if there's been any previous SEO work done on your site.
The reason for this is it's a good indication of whether they're willing to charge you again for work that might have been done already.
Here are some questions that they may ask you:
Has any keyword research been done?
Is there a content plan?
Has an SEO audit been completed?
Have you done any link building?
Are there any SEO reports?
Another thing that most SEO consultants may ask for is access to Google Analytics and Google Search Console.
These are industry-standard tools, and it's helpful for the SEO consultant if they can see the state of the website (usually before working on it).
If an SEO consultant shows an interest in the work that's been completed on the website, it's probably a good sign that they're efficient, thorough, and prepared to do a good job.
Final thoughts
Finding a decent SEO consultant to improve your website's organic visibility is not always easy. You may have to work with several before you find a good fit for your business.
Often, the best way to find a decent SEO consultant is to connect with them on LinkedIn or go with a personal recommendation from another website owner.