Google Keyword Planner is a keyword research tool for advertisers. But you can also use it to find keywords for SEO. It can even show you the keywords your competitors are targeting.
In this guide, you'll learn how to get some serious SEO value from Keyword Planner.
Google Keyword Planner is free. All you need is a Google Ads account to use it.
To set one up, go to ads.google.com, click "Start now," and sign in to your Google account.
Next, click the small blue "Switch to Expert Mode" link.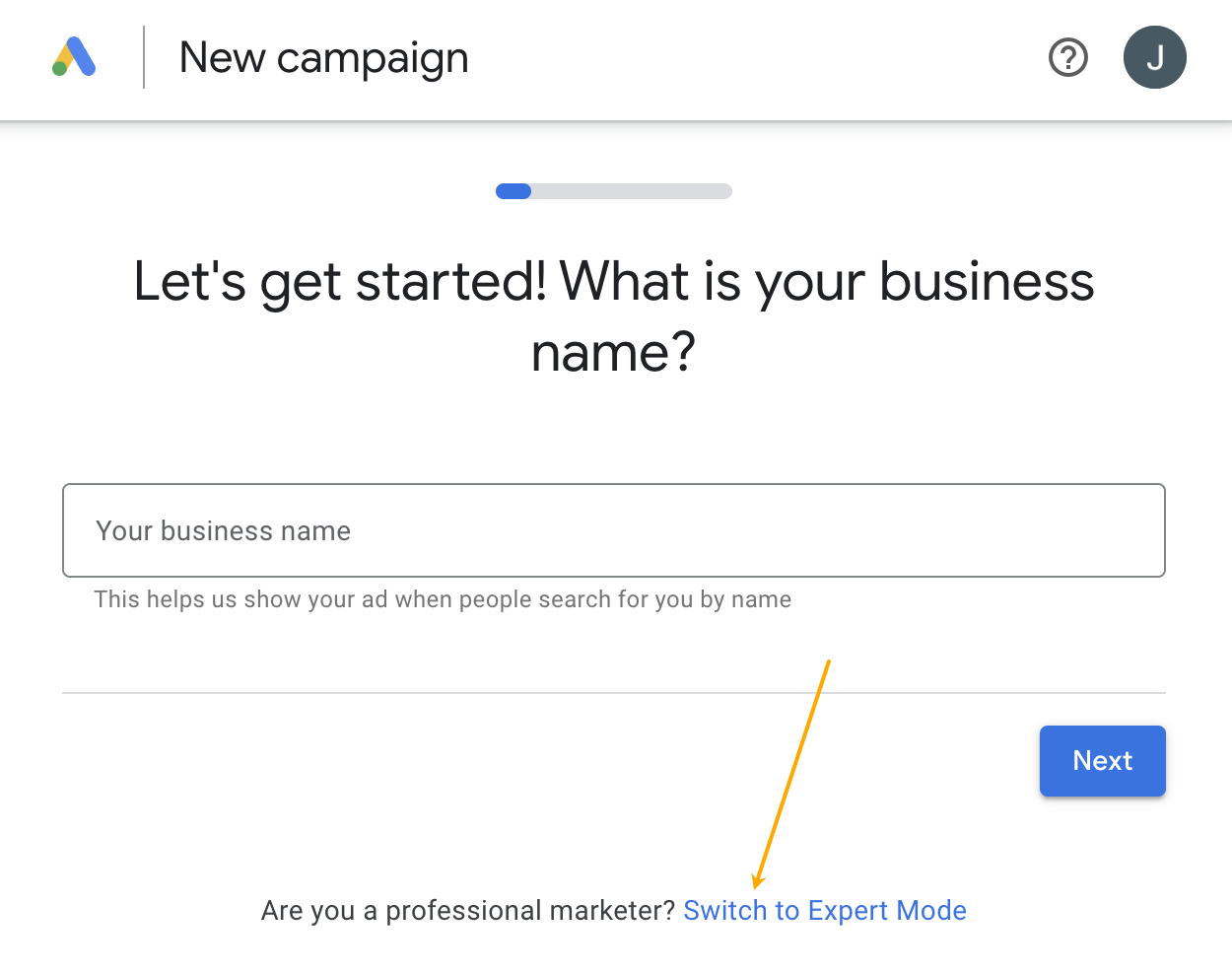 Then click the small "Set up an account only" link.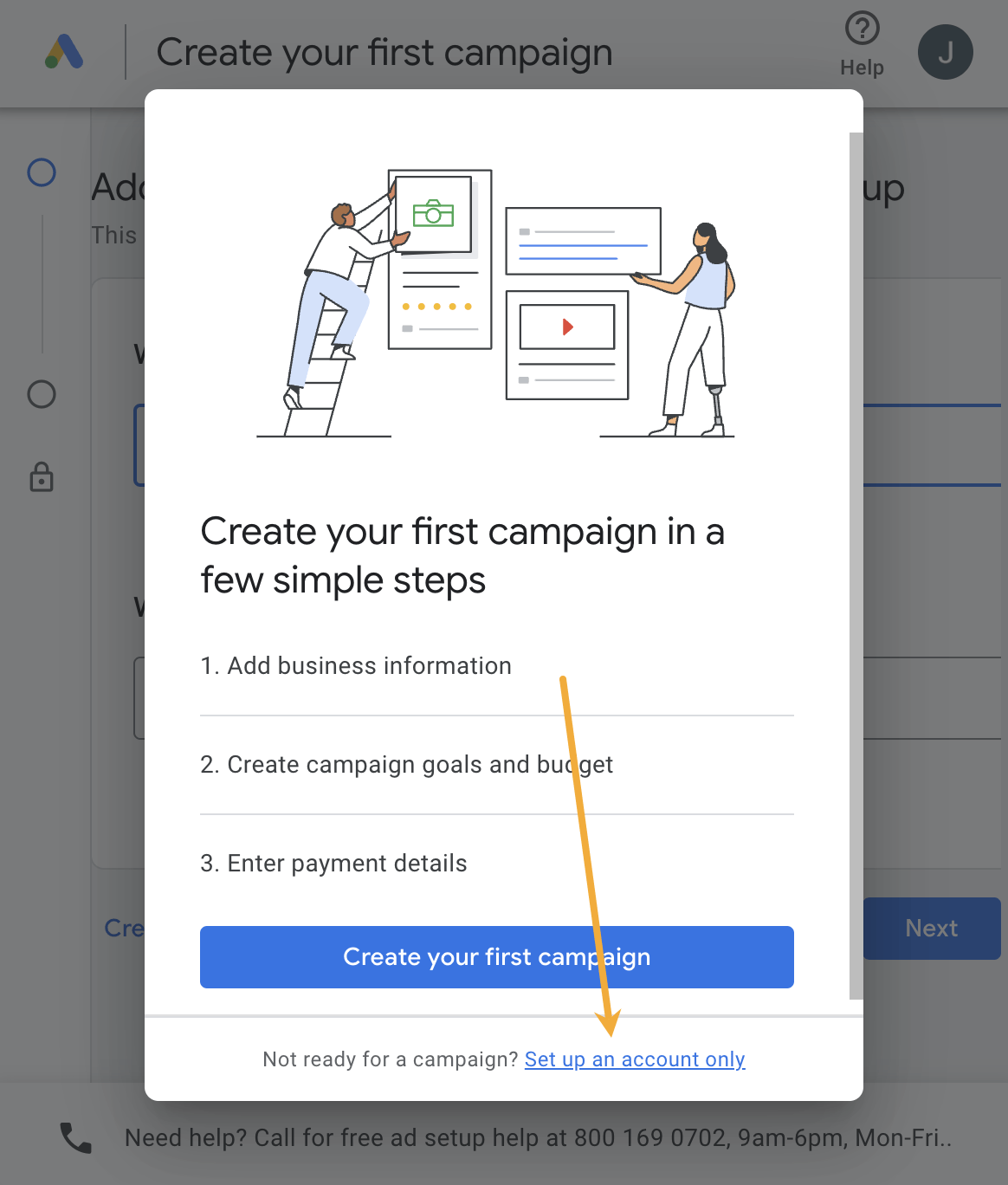 On the next screen, enter your billing country, time zone, and currency, then click "Submit."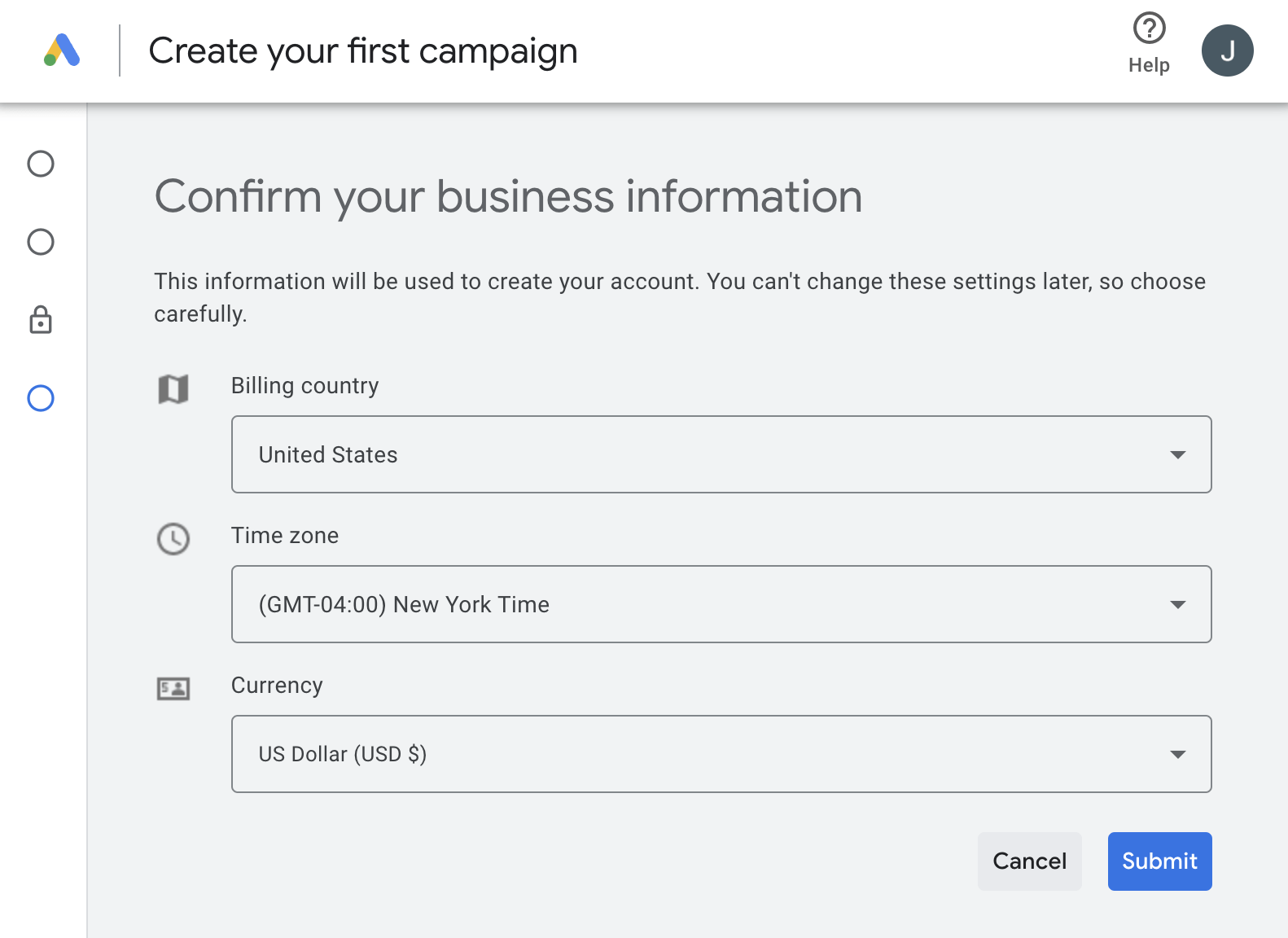 On the success screen that follows, click "Explore your account."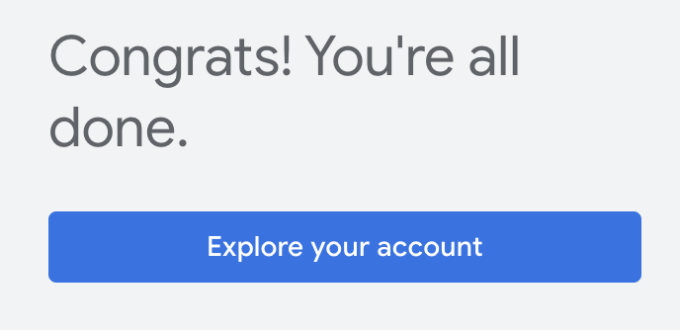 On the menu bar, click "Tools and settings" > "Planning" > "Keyword Planner."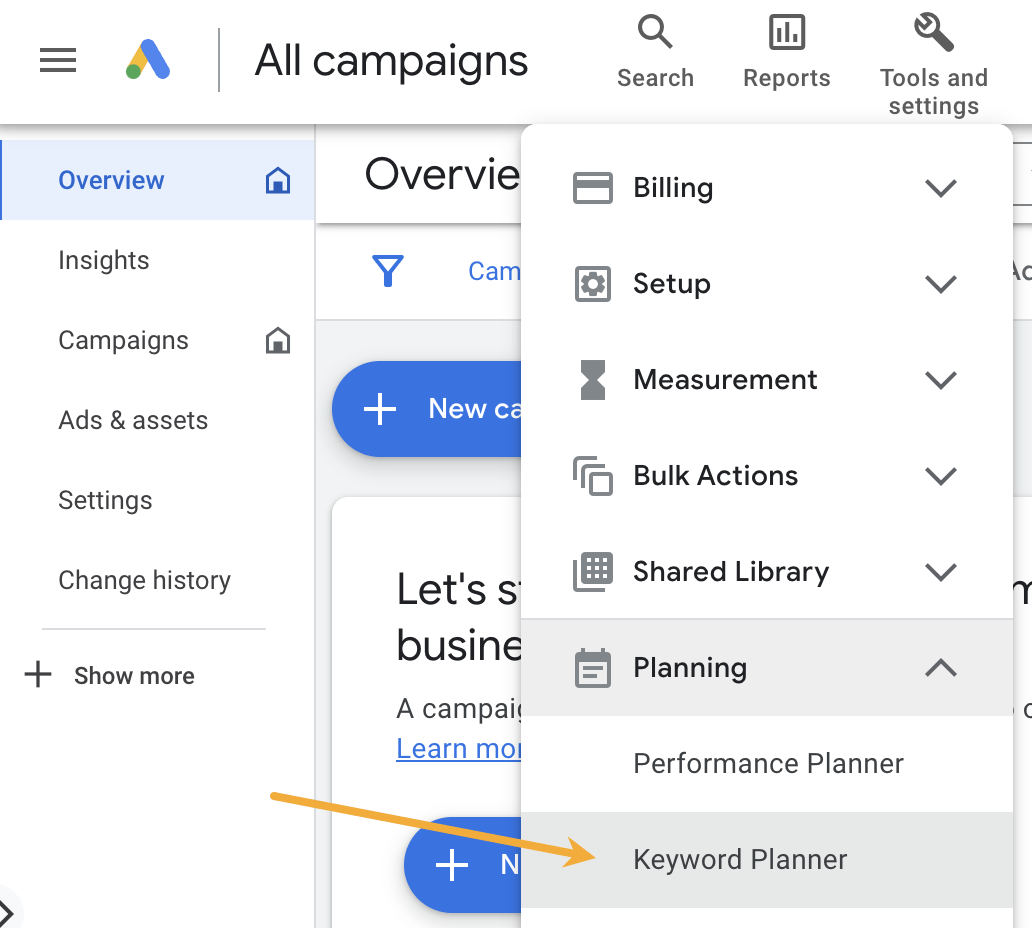 If you want to see search volumes and metrics for an existing list of keywords, click "Get search volume and forecasts." Otherwise, click "Discover new keywords" to find new keyword ideas.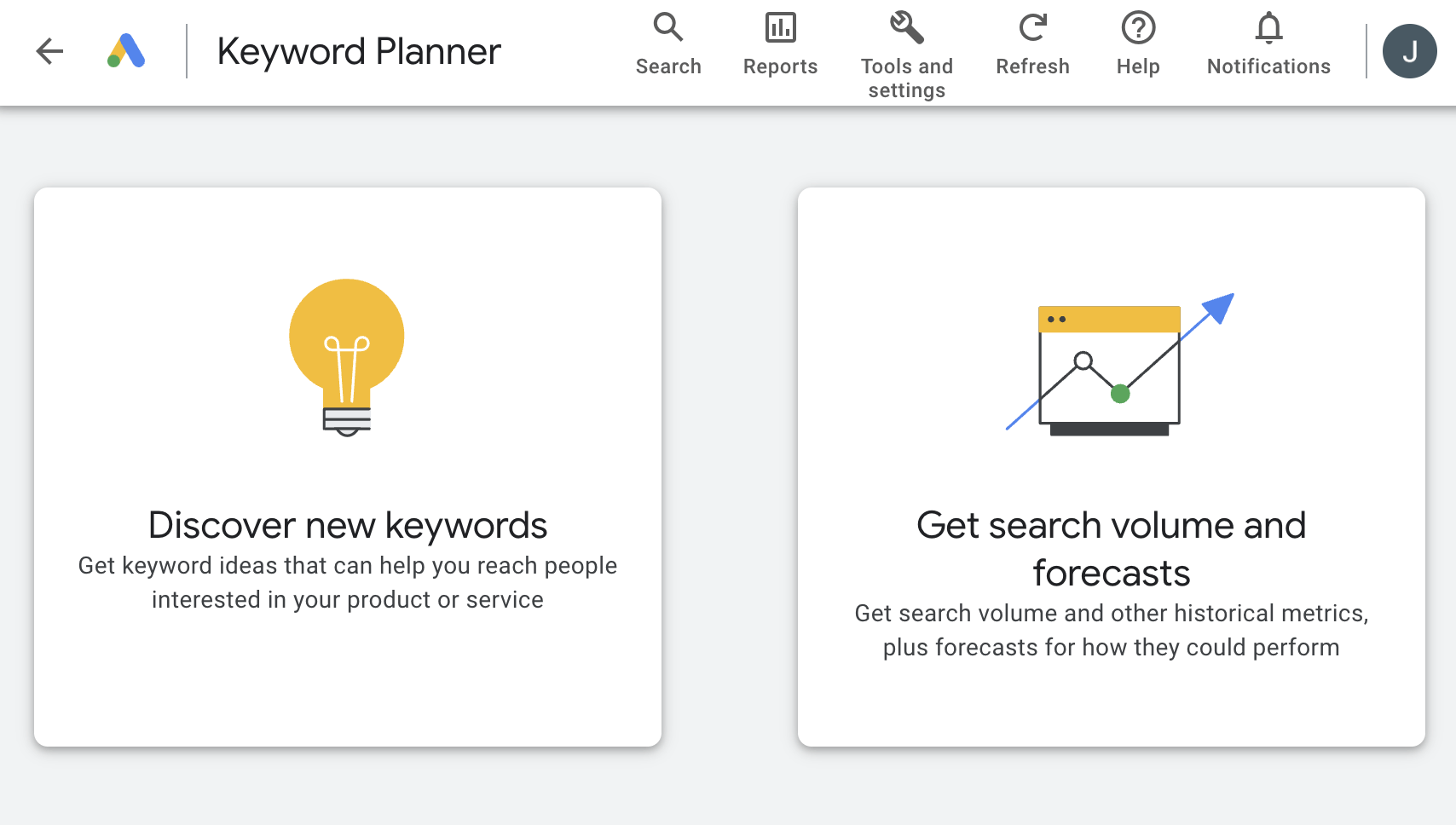 There are two ways to discover new keywords:
Start with ideas – Enter up to 10 words or phrases related to your business.
Start with a website or webpage – Enter a URL and choose whether you want keyword suggestions based on the whole site or just that page.
For example, if we enter a few keywords related to SEO, we get 2,934 keyword ideas.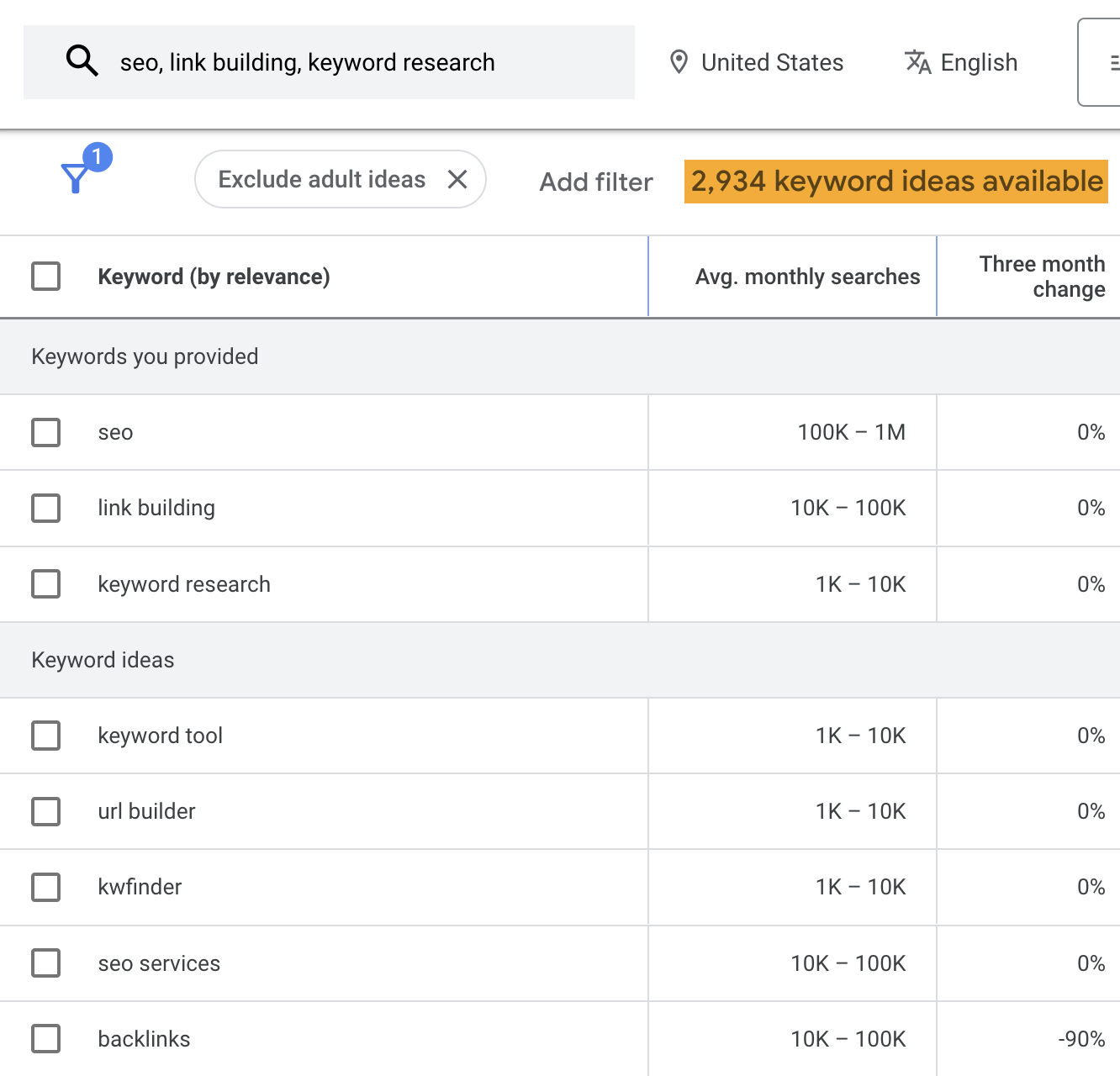 This is pretty low compared to the number of keyword ideas you get from a third-party keyword research tool like Ahrefs' Keywords Explorer.

But the neat thing about Keyword Planner is that it generates related ideas that don't contain the terms you entered.
For example, here are some ideas we get if we enter "SEO" as our seed idea: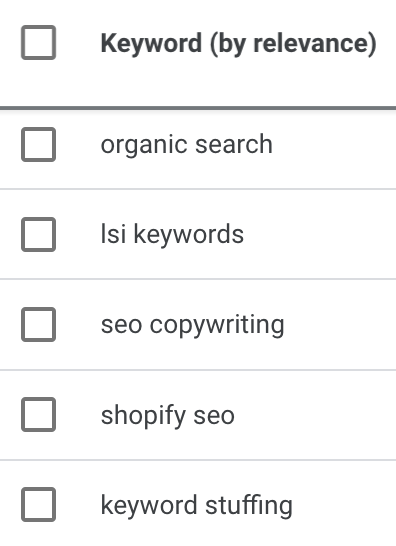 Typically, you'd need to enter more seed ideas to find keyword ideas like this in conventional keyword research tools.
There's no point in trying to rank for irrelevant keywords, so the best starting point is to filter out keywords that don't make sense to target.
For example, say that you're looking for keyword ideas related to T-shirts for an online clothing store.
If you enter "tshirt" as your seed idea, you'll see a lot of brand-related keywords: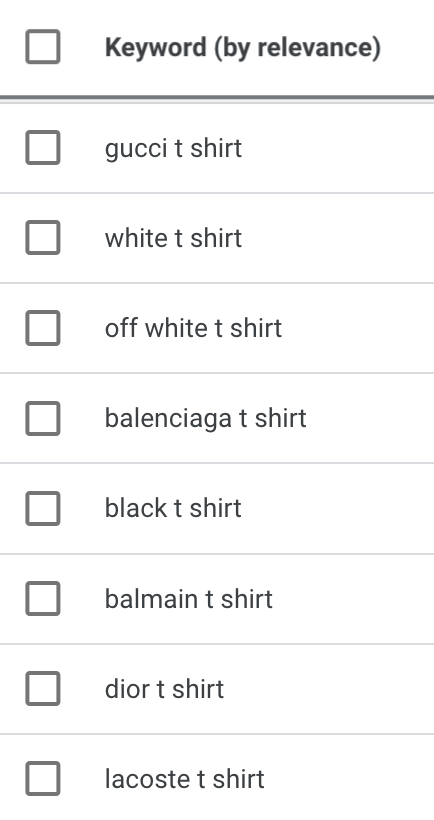 This is fine if you sell T-shirts from these brands. Otherwise, they're a distraction.
Luckily, Keyword Planner makes it super easy to refine ideas. Just click "Refine keywords" in the upper right to quickly include or exclude keywords by attributes like brand, color, and style.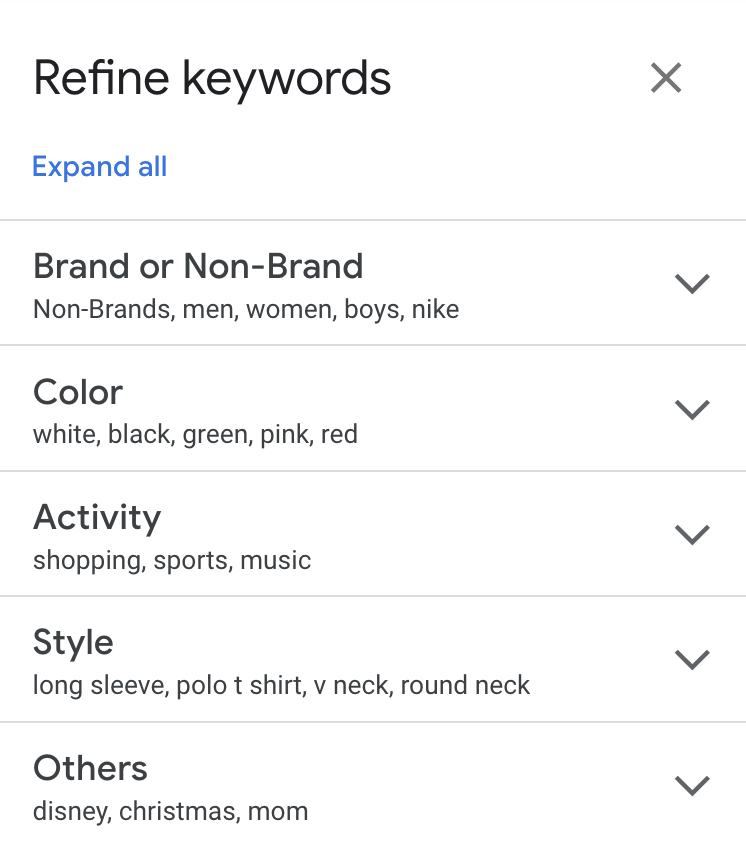 For example, you can easily filter out keywords that mention brands you don't sell.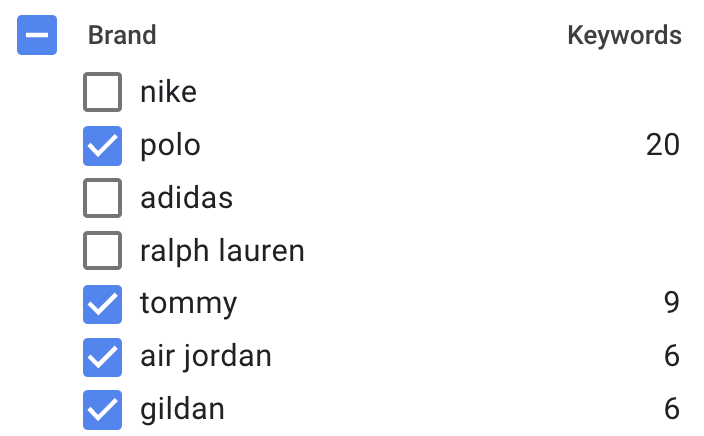 Sidenote.
This feature doesn't work if you started keyword research with a website or URL.
If you still see many irrelevant keywords after this, use the "does not contain" keyword filter to exclude them.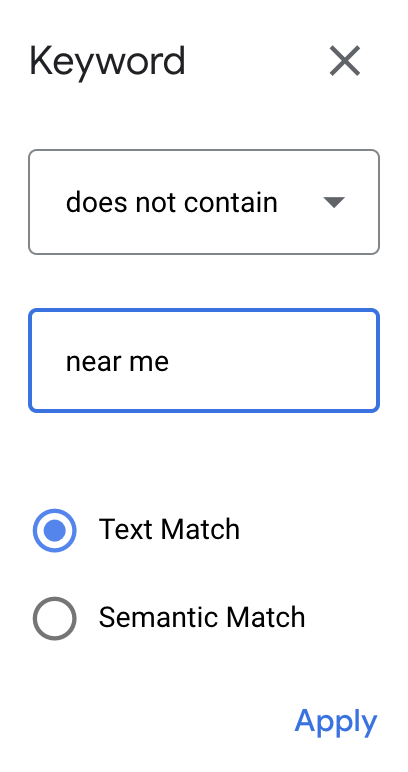 From here, it's just a case of looking through the ideas for keywords that make sense.
Here are a few ideas and ways to do this:
Find low-competition long-tails
Long-tail keywords are keywords that get a few monthly searches. Because of this, they tend to be easier to rank for than popular keywords.
Keyword Planner doesn't show the exact number of monthly searches for keywords, but it does show the average monthly range. So you can easily find long-tail keywords by sorting the ideas by average monthly searches from low to high.
For example, if we do this for the seed keyword "ebike," we see many ideas with 10–100 monthly searches, including "power e bike" and "genze e222b electric bike."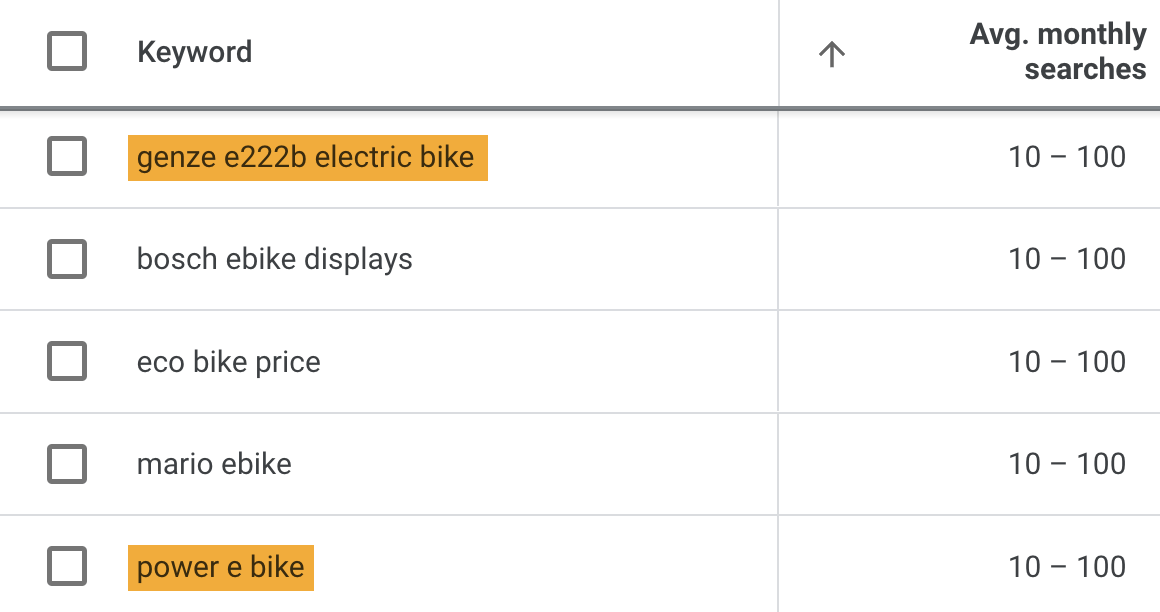 However, not all of these are necessarily easy to rank for.
Unfortunately, Keyword Planner can't help you figure that out because its "competition" metric has nothing to do with organic search competition. It's the competition level in Google Ads. As such, you should pay absolutely no attention to it.
Instead, we recommend plugging keyword ideas into a third-party tool like our free Keyword Difficulty (KD) checker. This estimates the difficulty of ranking on the first page of Google on a scale from 0 to 100.
If we do this for "power e bike," we see that it has quite a high KD score.

On the other hand, "genze e222b electric bike" has a very low KD score.

Another consideration when choosing keyword ideas is their traffic potential. The easiest method for this is to plug the top-ranking page for the keyword into our free traffic checker.
If we do this for the top-ranking page for "genze e222b electric bike," we see it gets an estimated 394 monthly search visits. So it clearly has traffic potential.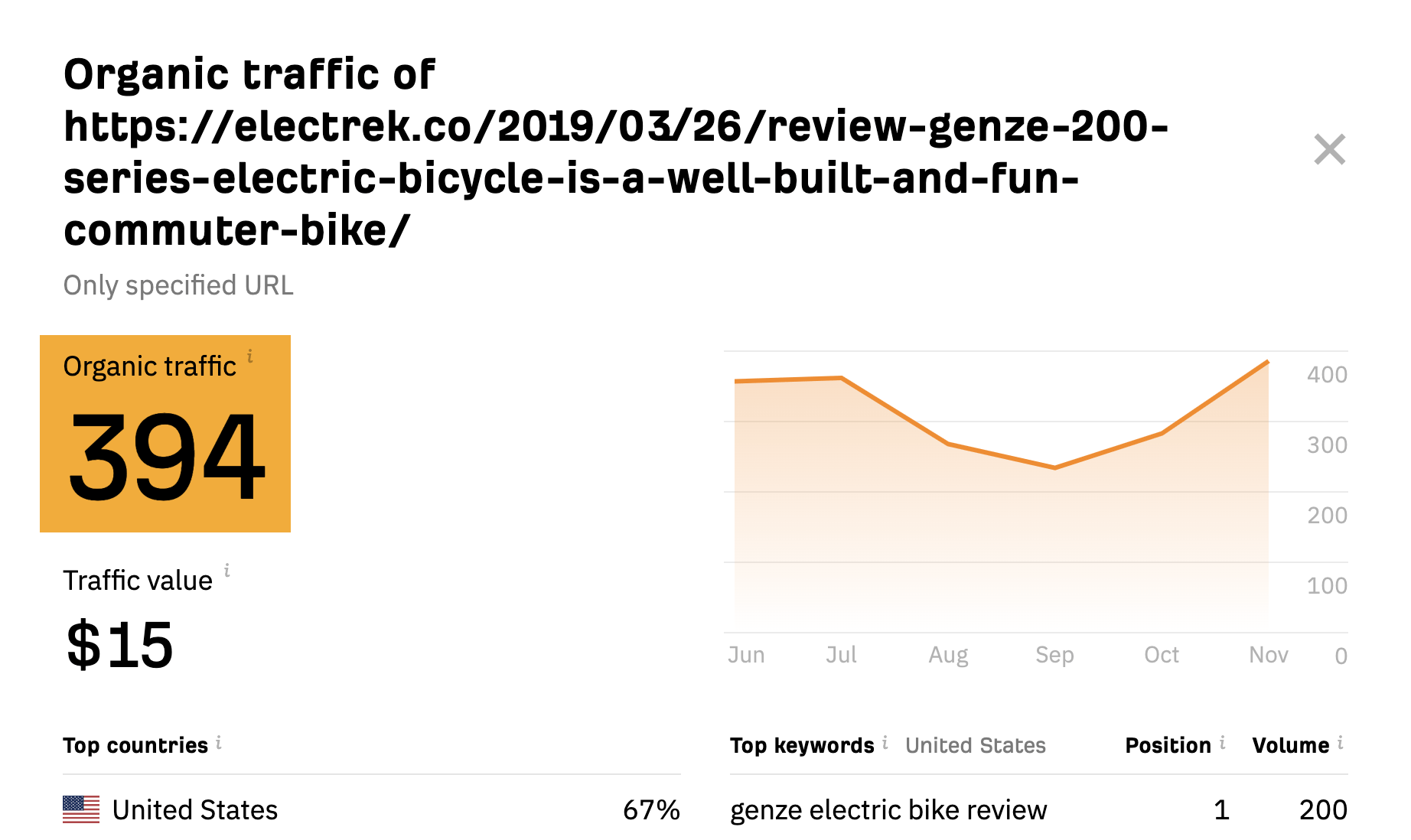 Find trending keywords
Keyword Planner has a YoY change metric. This shows the change in search trends between the latest month and the same month from the previous year.
You can find breakout topics if you sort keyword ideas by this column from highest to lowest.
For example, if we enter "e bike" as our seed keyword, we see that "gazelle arroyo" has a +900% YoY increase.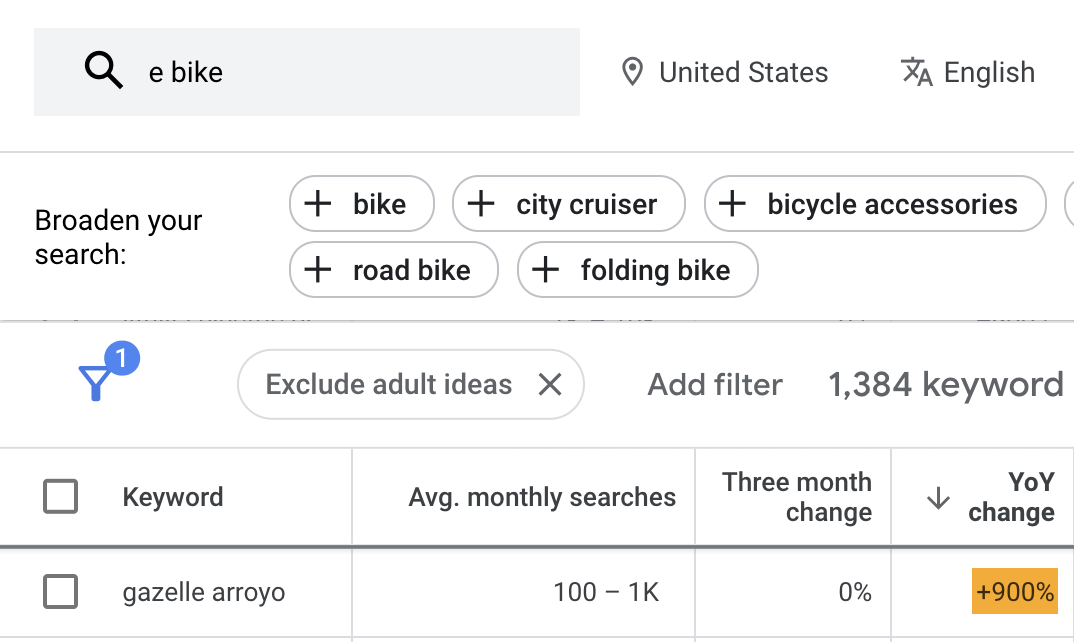 This is likely because Gazelle announced a reintroduction of its Arroyo electric bikes in the U.S. earlier this year.
If you run an affiliate website, this is an excellent way to find products worth reviewing.
Find seasonal keywords
Keyword Planner also has a "three month change" metric. This shows the change in search trends between the latest month and the two months prior.
You can find seasonal topics if you sort keyword ideas by this column from highest to lowest.
For example, if we use "e bike" as our seed once again, we see that "ebike black friday" has a +900% three-month increase.
This is because Black Friday is just around the corner (at the time of writing).
Let's enter "sweater" as our seed. We see many terms related to ugly Christmas sweaters seeing a recent increase in searches. Again, this makes sense given the time of year (once more, at the time of writing).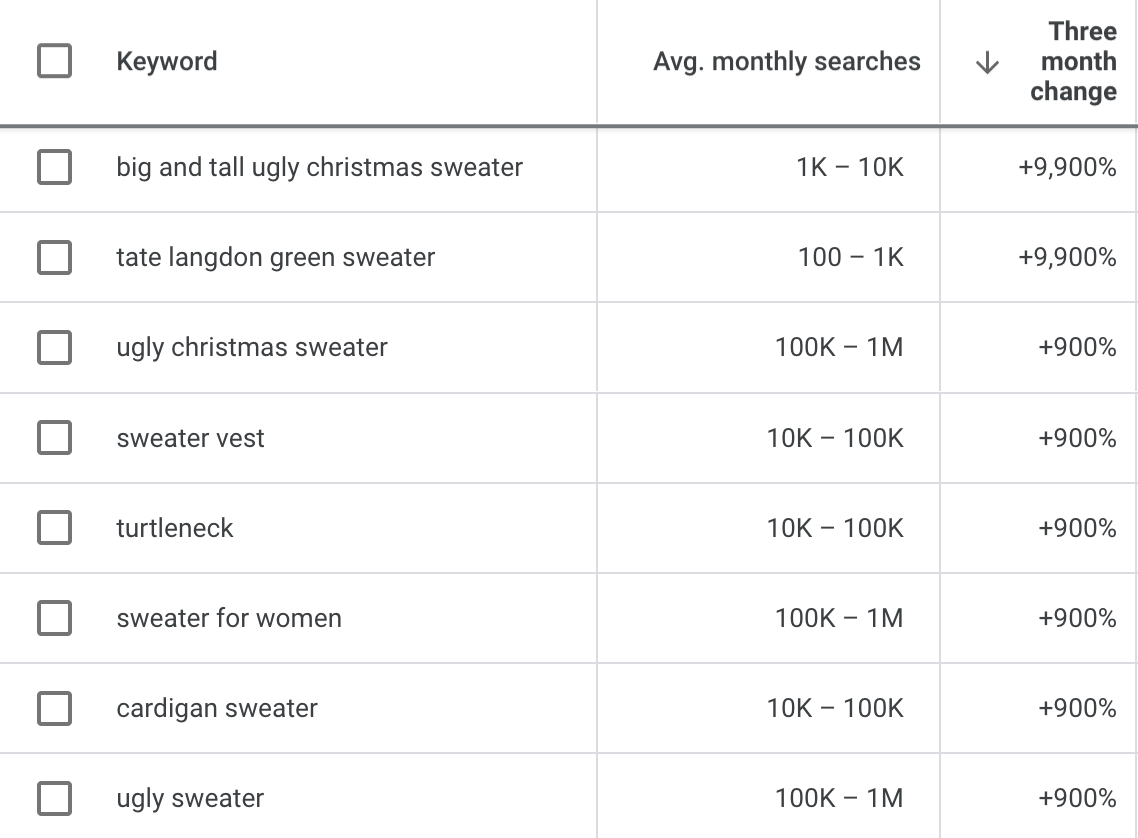 Find lucrative keywords
Keyword Planner has a column for "top of page bid (high range)." As Google notes, this shows the "higher range of what advertisers have historically paid for a keyword's top of page bid."
Now, advertisers have nothing to do with SEO. But it's logical to assume that if they're willing to pay a lot for clicks from a keyword, it must have commercial value. In which case, it's worth trying to rank organically.
For example, if we sort our ebike keyword ideas by "top of page bid" from high to low, one of the keywords that advertisers pay big bucks for clicks from is "zooz ebike."
This is hardly surprising given that these bikes cost $2K–$3K.
Bonus: Google Keyword Planner tips & tricks
Now you know the basics of using Keyword Planner, let's look at a few tricks and tips that most SEOs aren't aware of.
1. Unlock exact search volumes
Google's reluctance to show exact search volumes is one of the most frustrating things about Keyword Planner. It's why many SEOs no longer use the tool.
For example, both of these keywords have a search volume range of 1K–10K: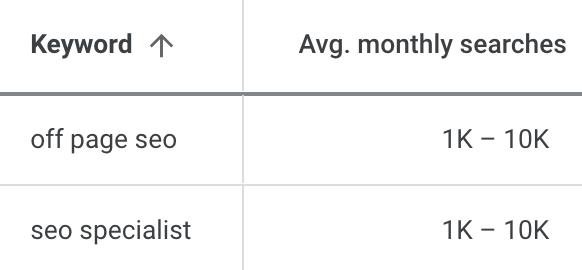 But if we check these two keywords in Ahrefs' Keywords Explorer, we see that one of these keywords gets more than twice as many searches as the other.
Luckily, there's a trick to unlock more precise (but not perfect) search volumes in Keyword Planner.
Here's the process:
Go to the Forecast tab
Click to add keywords
Enter your keywords in square brackets (this specifies exact match)
Click Save
Choose the maximum CPC on the graph
Now pay attention to the "Impressions" column. This tells you the estimated number of impressions your ad would get over the next month if you were to run it for the selected keywords.

Because you set the bid value so high, these impressions should be close to the monthly search volume for that keyword.
Let's use Ahrefs' Keywords Explorer to check how close these numbers are.

It looks like it was pretty much dead on in this case.
IMPORTANT
Having played around with this trick for a while, it seems to be most accurate when investigating keywords with commercial intent. This is likely because Google is less likely to show ads for informational queries, so impression data is off. Keep in mind that third-party tools like Keywords Explorer tend to be more reliable.
2. See local search volumes
Most keyword research tools don't tell you how many people search for a term in specific states or cities. They only show search volumes for the entire country, which could be better for local SEO.
In Google Keyword Planner, however, you can simply change your location to a different country, state, or city to see local volume ranges.
For example, there are an estimated 100K–1M monthly searches for "plumber" in the U.S.:

But if we change the location to Birmingham, Alabama, the range changes to just 100–1K:

You can also combine this with the exact volume trick above to get more precise volume estimations for local areas.
For example, suppose we were to max out our bid for "plumber" in Birmingham, Alabama. In that case, we'd get an estimated 636 monthly impressions on our ad.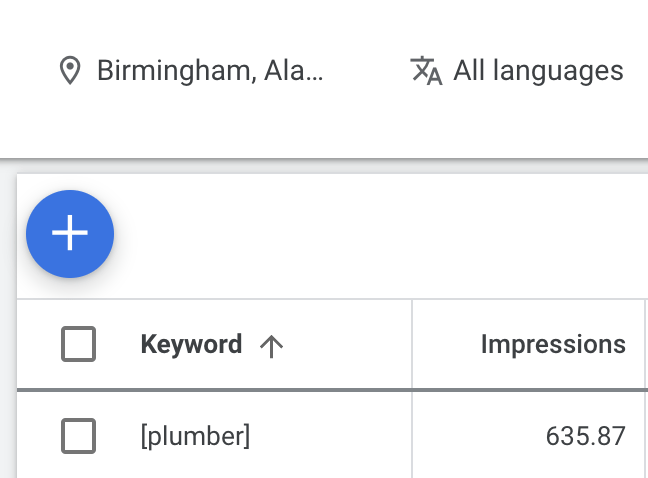 3. See popular search locations
Keyword Planner can also show you the most popular search locations for any term. Just scroll to the bottom of the Forecasts tab for your keywords.
For example, 54% of impressions for "superbowl" come from the U.S.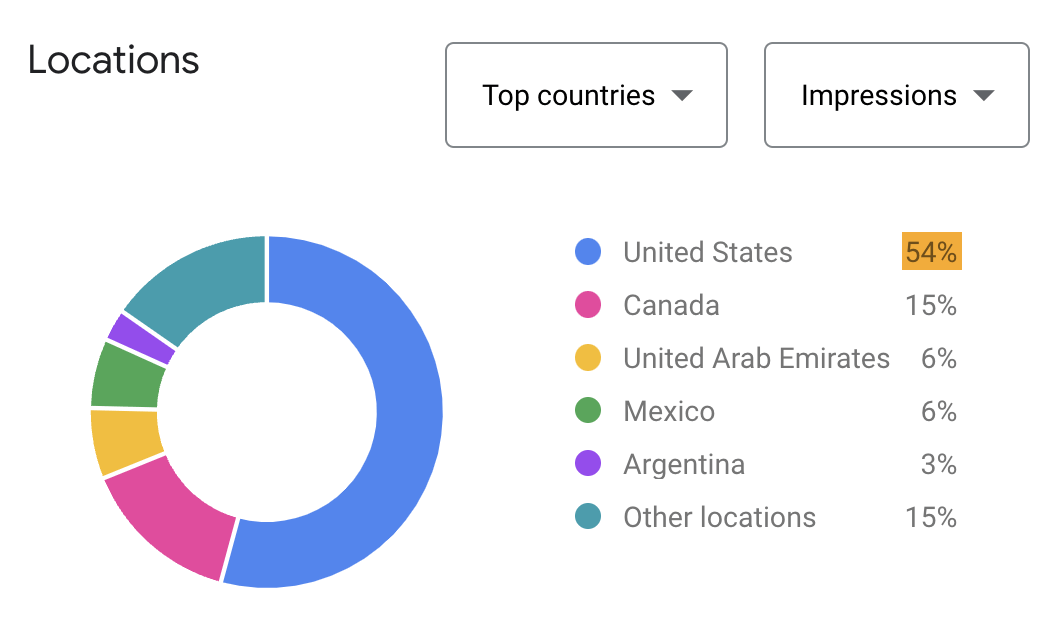 But you can go even deeper. Knowing that most searches come from the U.S., you can set the U.S. as the location in the location filter. Now the Locations box will show the top states.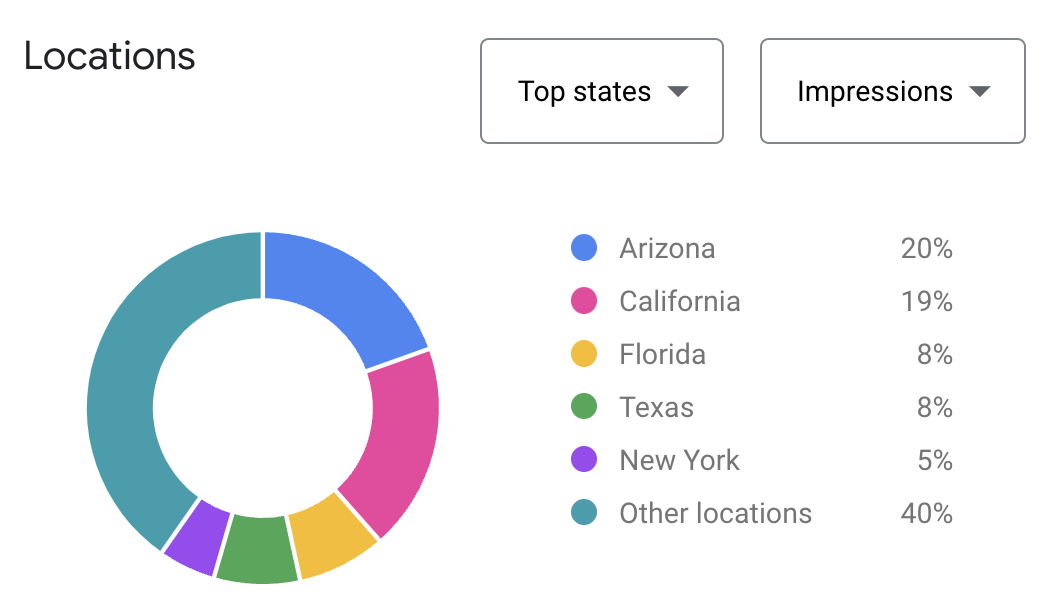 Going even deeper and setting the location to a state will show you the top cities.
In fact, if you set your location to a city, it'll even tell you the most popular ZIP/postal codes.
important
This is based on impressions forecasts for ads—so take the results with a pinch of salt. If you're just looking for a country-level breakdown of search volumes, Keywords Explorer has you covered with more precise data.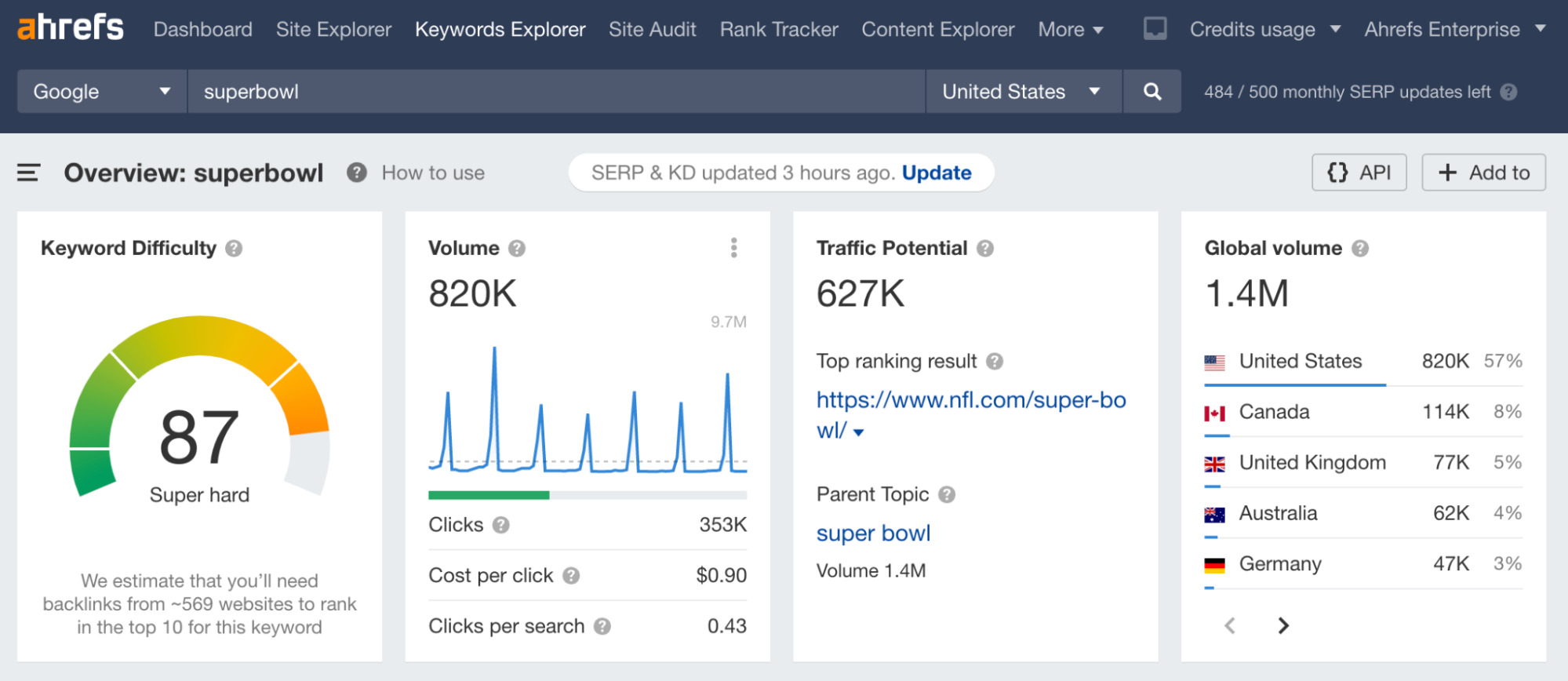 4. See what devices searchers are using
It's always best practice to ensure your content is optimized for mobile, as mobile-friendliness has been a ranking factor on mobile for years. But it's still more important for some topics than others.
After all, if few people are searching for your topic on mobile, then you don't need to stress too much about perfectly optimizing your content for mobile users.
For example, suppose we add the keyword "free keyword research tool" to our keyword plan and check the "Forecasts" tab. We see that 81% of impressions happen on computers, not mobile phones or tablets.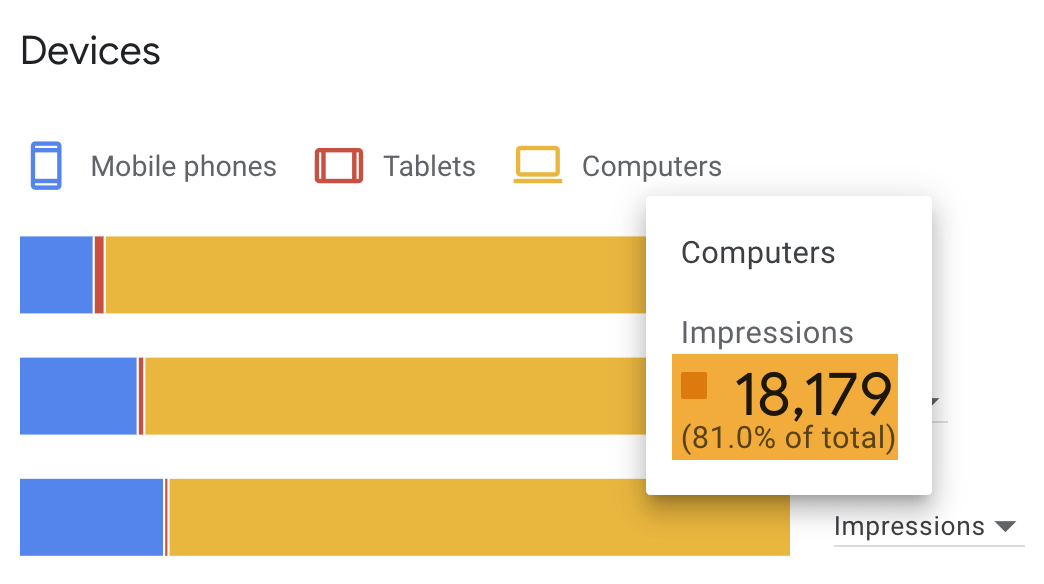 Given this information, it's probably not worth stressing too much about making screenshots in the post easier to read on mobile—especially not if doing so detracts from the desktop user experience.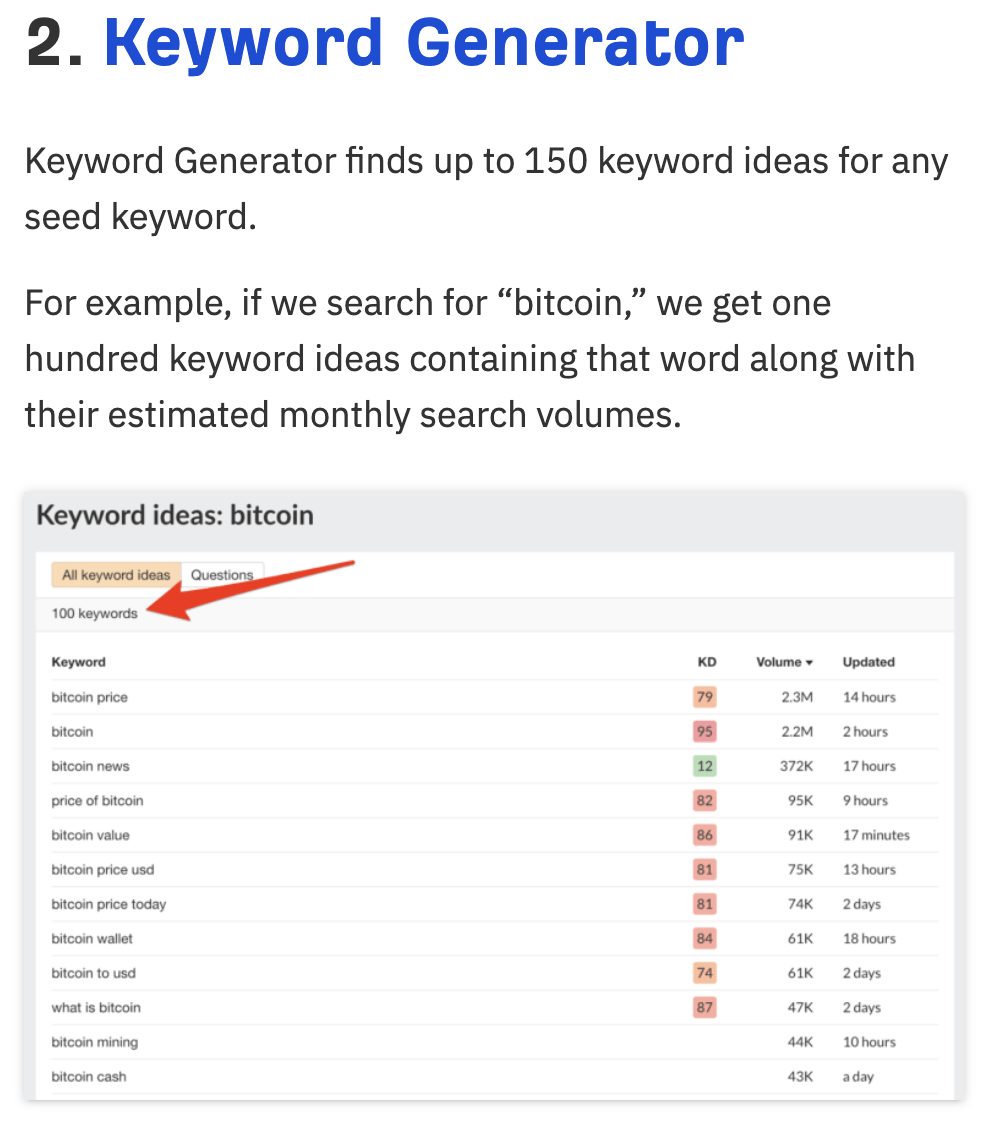 However, for some keywords, it will be the other way around.
For example, 92.3% of impressions for "best restaurant near me" happen on mobile phones.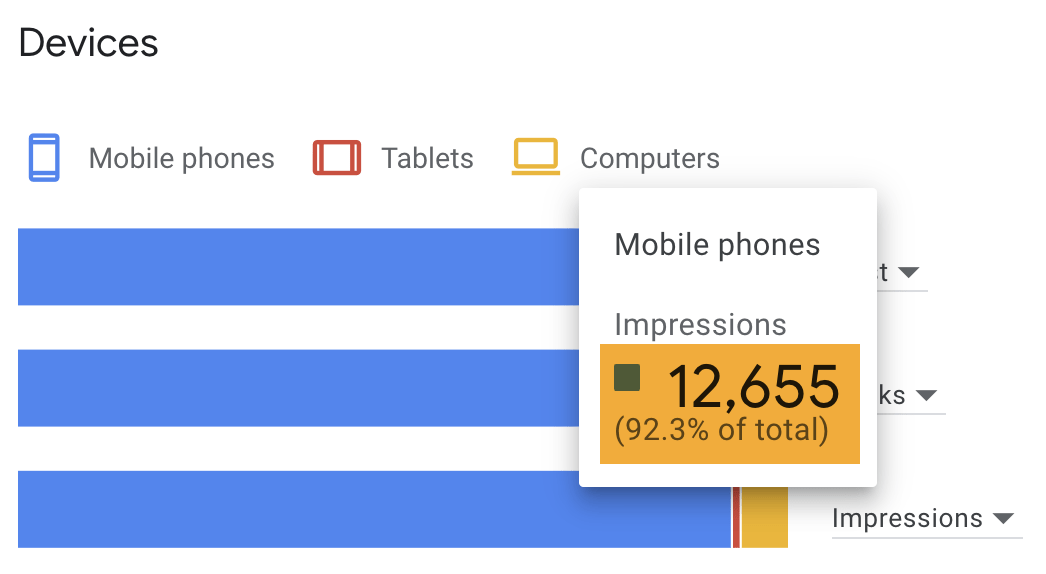 This makes sense. People Googling this are most likely just looking for a good restaurant for lunch while out and about. So if you're a local restaurant looking to rank for this and related keywords, optimizing your content for mobile is a top priority.
Final thoughts
Google Keyword Planner is a powerful tool worth incorporating into your keyword research workflow. It's packed with valuable insights you can't get from other tools.
But it does have its limitations—the lack of accurate search volumes being a big one.
If that's what you're looking for, investing in a professional keyword research tool like Ahrefs' Keywords Explorer is the way to go. This shows exact search volumes for all keywords and other useful metrics like Keyword Difficulty (KD) and Traffic Potential (TP).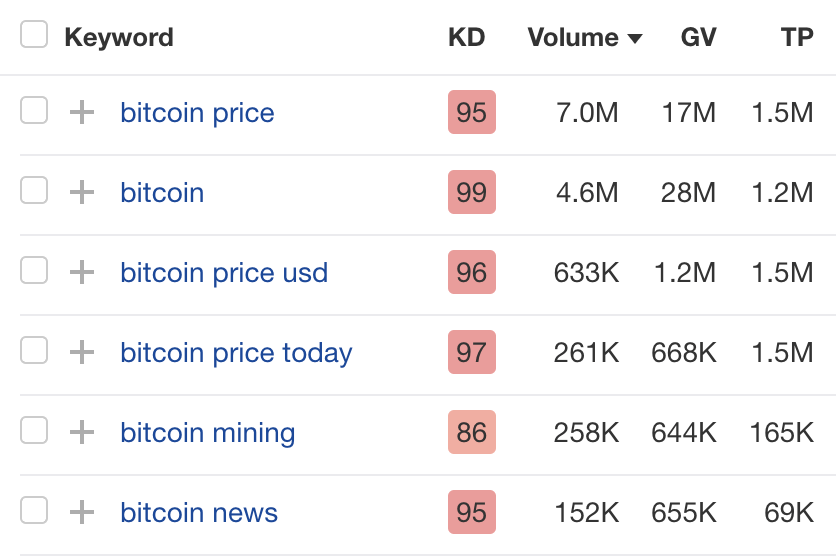 Got questions? Ping me on Twitter.