People love to be entertained, as well as learn and experience new things. So let's use this knowledge to build marketing experiences around our products and services.
These experiences can help us sell our products and services and fulfill specific marketing goals.
In this article, you'll learn what experiential marketing is all about and how to execute it based on more than 20 examples.
What is experiential marketing?
Experiential marketing is a type of marketing that provides prospects or customers with real-life experiences to raise awareness, build understanding, or increase sales of products or services.
These experiences can be offline, such as live events, trade shows, demo days, etc., or online webinars and conferences.
In recent years, thanks to virtual reality and augmented reality, more and more opportunities for experiential marketing have emerged.
However, according to Experiential Trends, 67% of consumers don't show up for low-cost or free virtual events.
On the other hand, 75% of B2C marketers believe in-person events are vital to their success.
Let's explore why experiences are important for marketers and brands.
Why is experiential marketing important?
Experiential marketing has become increasingly important because it allows businesses to connect deeper with customers. The key difference between experiential marketing and other types of marketing is that an experience takes place in "real" life.
The main advantages of experiential marketing include the following:
Raise brand awareness
Create search demand
Create a bond between a brand and its audience
Deliver authentic in-person experiences
Capitalize on the fear of missing out
Boost product or service trial
Drive sales conversions
Experiential marketing examples and takeaways
There are several types of experiential marketing campaigns, and each has its pros and cons.
Some campaigns can be applicable to any business, whereas others can only be applied to certain types of products or services. Besides a good product fit, making the choice between an experiential marketing strategy and a traditional one depends on your budget, goals, and target audience.
Let's look at the different types of experiential marketing campaigns and see how these 22 examples can be used for inspiration. We'll go through the following:
Pop-up stores
Co-branding
Solo experiences
Product demos
Product sampling
Tours
Conferences
Classes and workshops
Augmented reality and metaverse
Let's dive into it.
Pop-up stores
A pop-up shop is where a company temporarily takes over a physical space for a short time to showcase or sell its goods and services.
Hamleys
Hamleys is a world-famous British toy retailer that opened a pop-up shop in London in the build-up to Christmas trading.
Along with the products it sold, the pop-up store also featured live product demonstrations and special guests.
To quote Hamleys CEO Sumeet Yadav, "Hamleys has always been about offering the very best in magical experiences for families, from making life-long memories during the festive period to finding the perfect toy for under the tree."
Takeaways for marketers
There's an abundance of retail space available in most cities and towns. Contact the management of shopping or town centers to explore retail opportunities.
While the costs for a one-off pop-up store could be high, they can be spread over a series of events and experiences.
Bowie 75
Bowie 75 is a retail experience celebrating legendary musician David Bowie.
A pop-up store opened in London (and New York) to enable fans to experience audio, video, and photography of his art, as well as purchase merchandise.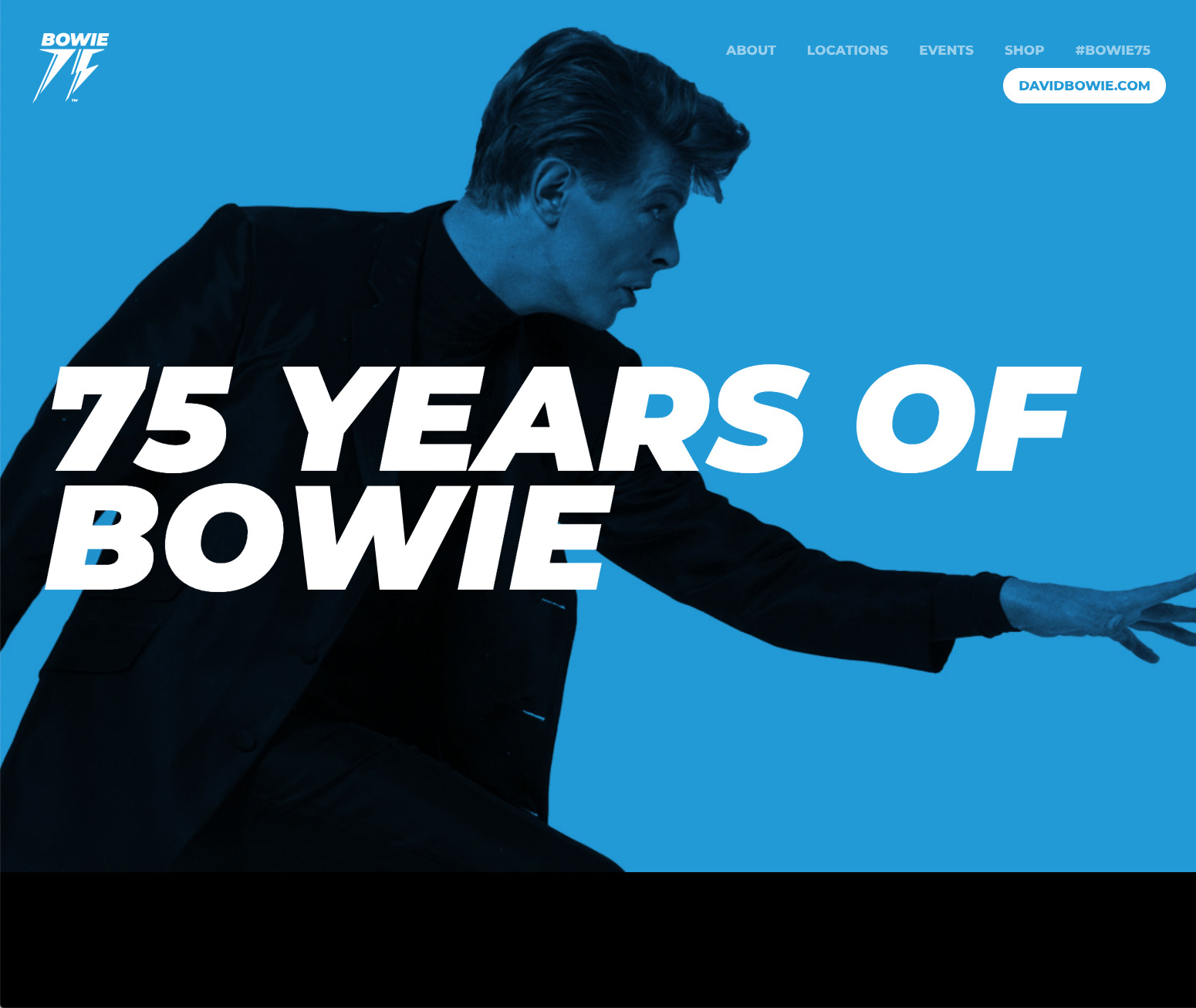 Takeaways for marketers
The Bowie 75 website has an event section and sign-up form to help its team build up a database of fans, which it can use to promote future pop-up shop openings.
Co-branding
Co-branding is when two or more companies collaborate to create an experience that jointly benefits both brands.
Zavvi and Lego
Zavvi is an online entertainment retailer that partnered with supplier Lego, a plastic brick toy brand.
They created a pop-up store in a high-traffic Manchester (U.K.) shopping center for a month that featured Lego products that Zavvi stocked.
Takeaways for marketers
Co-branding is a win-win, especially when a retailer and supplier work together.
Ahrefs and Buffer
Tim Soulo, CMO of Ahrefs, and Brian Peters from Buffer teamed up to share strategies on getting website traffic through evergreen content (SEO) and social media marketing in a livestream.
Hosted on YouTube, the audience could interact with the hosts using the chat function and use the resources and slides provided.
https://www.youtube.com/watch?v=xn2XCFqREbU
Takeaways for marketers
Ahrefs and Buffer are a good fit for co-branding because their services don't compete with each other.
Calvin Klein, Palace Skateboards, Pet Shop Boys, Willem Dafoe, and Joan Collins
Experiential marketing is about evoking experiences, and this collaboration merges nostalgic brands and products—CK One, Pet Shop Boys, Willem Dafoe, and Joan Collins—with a modern skateboarding brand, Palace.
The campaign features on the websites and social media accounts of Calvin Klein, Palace, and Pet Shop Boys.
https://www.youtube.com/watch?v=lbKrWFMME20
Calvin Klein initially launched CK One in the '90s, where a "memory comes with a scent," and the reimagined product comes in a smaller bottle.
All co-brands will aim to leverage the opportunity to achieve their own marketing goals.
Takeaways for marketers
You'll need a strong brand and big marketing to activate this type of campaign; it's a risk—but a rewarding one if pulled off successfully.
Solo experiences
A solo event is where a few, rather than many, people experience a brand, product, or service.
GuitarGuitar
GuitarGuitar is the largest guitar retailer in the U.K. and provides soundproof booths to allow customers to experience and try out guitars.
Customers can plug the guitar into an amp, close the door, and play as loudly as possible with other customers oblivious to the sound.
Takeaways for marketers
Solo experiences are ideal for high-ticket products, such as guitars, but probably not very practical for fast-moving consumer goods.
Philadelphia 76ers – 360 Video Booth
VIP guests were given a video booth experience at a football stadium, which they could share on their social media accounts.
Takeaways for marketers
This experience lends itself well to specific products and industries, such as sport, entertainment, and hospitality, so make sure any experience aligns with your brand values.
Product demos
A product demo is where a company lets customers try its products or services.
Wilson Golf
Wilson is a worldwide golf brand that hosted 95 product demo days throughout the U.S. in 2022, where golfers can try new golf clubs and balls and have custom-fit equipment.
Takeaways for marketers
Product demonstration tours like Wilson's enable manufacturers to put products into the end-users' hands while supporting their retail customers and sales.
Apple Genius Bar
Apple's Genius Bar is another product demonstration experience where Apple's technical staff helps customers learn how to use its products.
You'll find a Genius Bar in most Apple retail stores. To meet with a staff member, customers need to book an appointment online.
Takeaways for marketers
Genius Bars won't work for pile-it-high-sell-it-cheap retailers like Tesco or Walmart because Apple has positioned the in-store product experience and Genius Bar appointments as central to its premium brand strategy.
Ahrefs Enterprise
Ahrefs provides one-to-one product demonstrations, customer support, and other enterprise-level benefits for qualified leads.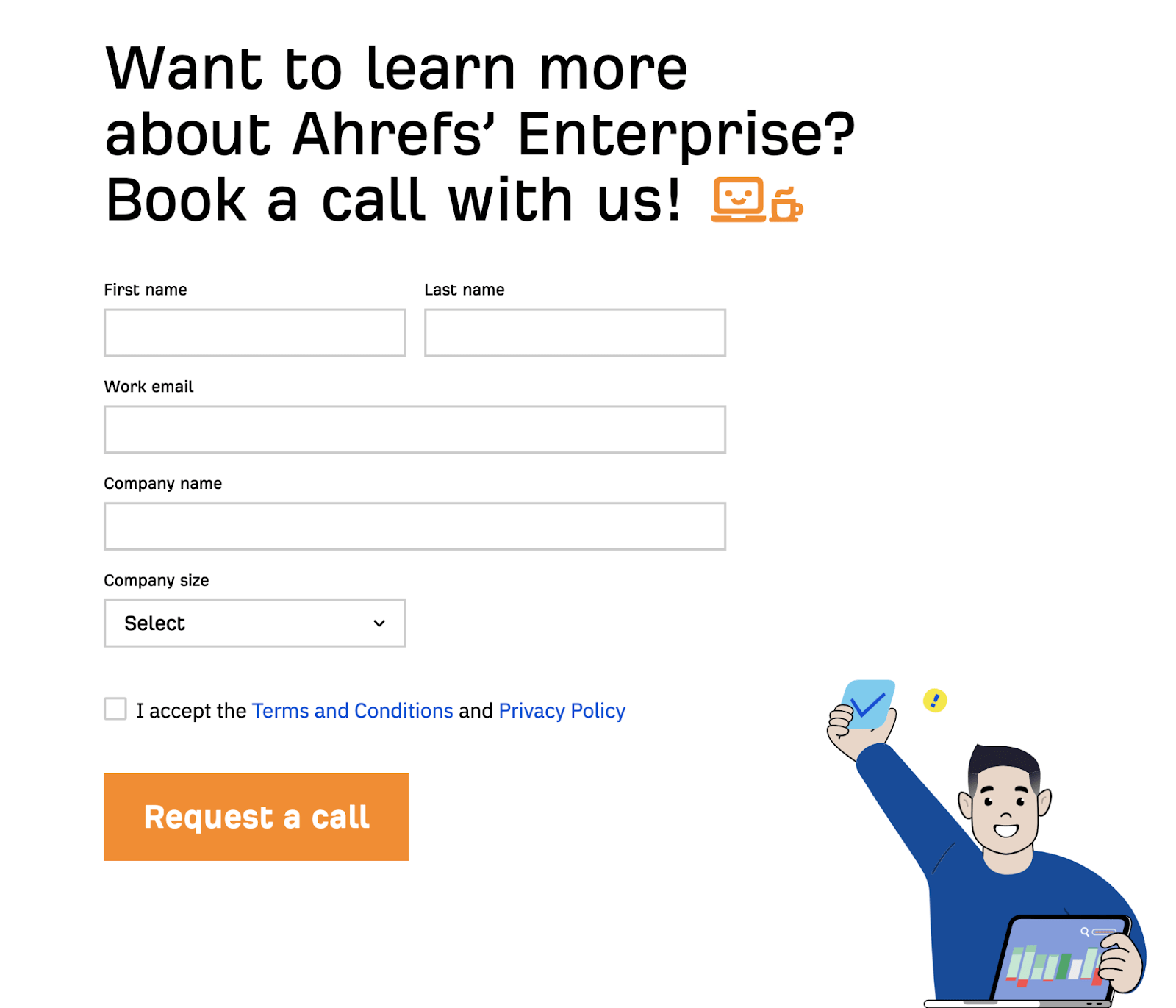 Takeaways for marketers
Most enterprise customers have higher expectations and more diverse needs than any other type of customer, so this example is as much about experiential marketing as it is about pricing your services.
Product sampling
Product sampling is when businesses offer free samples of their products to potential customers to promote brand awareness, generate leads, or increase sales.
Pret a Manger
Pret a Manger is a franchise of 460 sandwich and coffee shops throughout the U.K.
To promote its new coffee subscription service, consumers sampled a free flat white coffee.
Staged in a London shopping center, event staff served shoppers coffee from a branded Piaggio van.
Takeaways for marketers
There are no results for this campaign, which suggests it may not have been successful. So if you're considering this type of campaign, be sure to implement a lead or purchase a tracking system.
Ahrefs
Product sampling works online and in person.
Ahrefs provides several free tools that enable non-customers to sample and experience some of its marketing tools.
But the best example is Ahrefs Webmaster Tools, which helps you analyze and review your website performance and rankings while simultaneously allowing you to experience the paid-for tools.
Takeaways for marketers
The backlink checker is the second-most linked-to Ahrefs page, and the keyword generator is the 10th most-linked page.
These two tools, combined, have earned around 8,500 unique referring domains.
Product sampling of online tools is an excellent tactic if you're looking to earn backlinks and new customers.
Tours
A tour is when customers get to see a company behind the scenes and, usually, receive product or service samples.
Guinness
The Guinness Storehouse is a unique brewery experience in Dublin, Ireland, where consumers can tour the brand museum, learn how to pour the perfect pint, and taste the stout beer in the rooftop bars.
Takeaways for marketers
Brand experiences like these from Guinness and Nike are the pinnacle of brand or product category leadership.
If you're an emerging or challenger brand, this experience may not be a good fit.
Laphroaig
Laphroaig is a brand of Scottish whiskey distilled on the island of Islay, accessible only by ferry.
Visitors can learn about the history and secrets of distilling whiskey. They can also extract their favorite "dram" from a cask to take home in a branded gift box.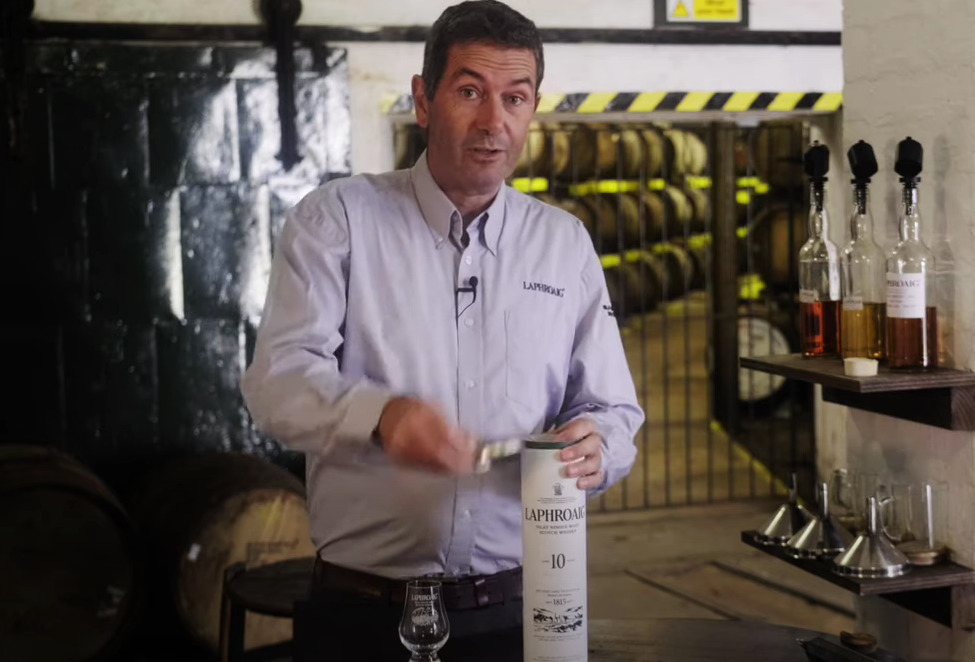 Takeaways for marketers
Laphroaig is a nostalgia or destination brand much like the rum brands from Barbados, so these experiences are ideal for tourists and brand enthusiasts.
Conferences
A conference is an event where people gather to discuss their industry or profession topics.
Conferences enable people to network with other professionals in the same field.
BrightonSEO
BrightonSEO is the world's most renowned conference for the SEO industry and brings together SEO experts and practicing search marketers.
There are live talks, in-person training, and networking events.
Who's attending #brightonSEO ? Come say hi to the @ahrefs booth! pic.twitter.com/Qpofl9l4lA

— Michal Pecánek (@michalpecanek) April 7, 2022
For example, in April 2022, besides being a headline sponsor, our own Joshua Hardwick presented the process and challenges of scaling content.
Takeaways for marketers
Presenting at a conference allows you to share your expertise and educate the audience on your topic experiences.
Having a presence as an exhibitor allows you to create more personal connections with your fans and target audience.
Craft + Commerce
Craft + Commerce is an in-person and virtual three-day conference held by ConvertKit that brings content creators together to experience keynote speeches, workshops, and meetings.
Income is generated from ticket sales and event sponsors.
Takeaways for marketers
ConvertKit markets the conference superbly to its customer base. You're made aware of the conference on its website and within the application. You'll also receive regular emails with information on the conference benefits and key speakers.
However, an own-brand conference requires a huge investment in planning, time, and budget.
Classes and workshops
A workshop or class is an event hosted anywhere by an expert who teaches a small number of people how to make or do something practical.
Vivrant Winter Camp and Jägermeister
During lockdown, Swedish record label Vivrant created a "Winter Camp" to connect record label artists with fans.
The online experience provided fans with an insight into the creative process, live Q&As, and live sets from the musicians.
Jägermeister sponsored this experience as part of its "Save The Night" campaign.
The head of the record label explains the experience in this video.
https://www.youtube.com/watch?v=KW1cuAgLTok
Takeaways for marketers
This type of campaign allows your audience (or fans) to get up close and personal and form a close connection with the people behind the brand.
Kirstie's Flowers – Local florist
Kirstie's Flowers is a local florist in my hometown that converted part of its retail space to host flower arrangement evening classes for customers.
These classes don't cannibalize product sales—quite the opposite. They generate interest and business for flower arrangements required at weddings and large events.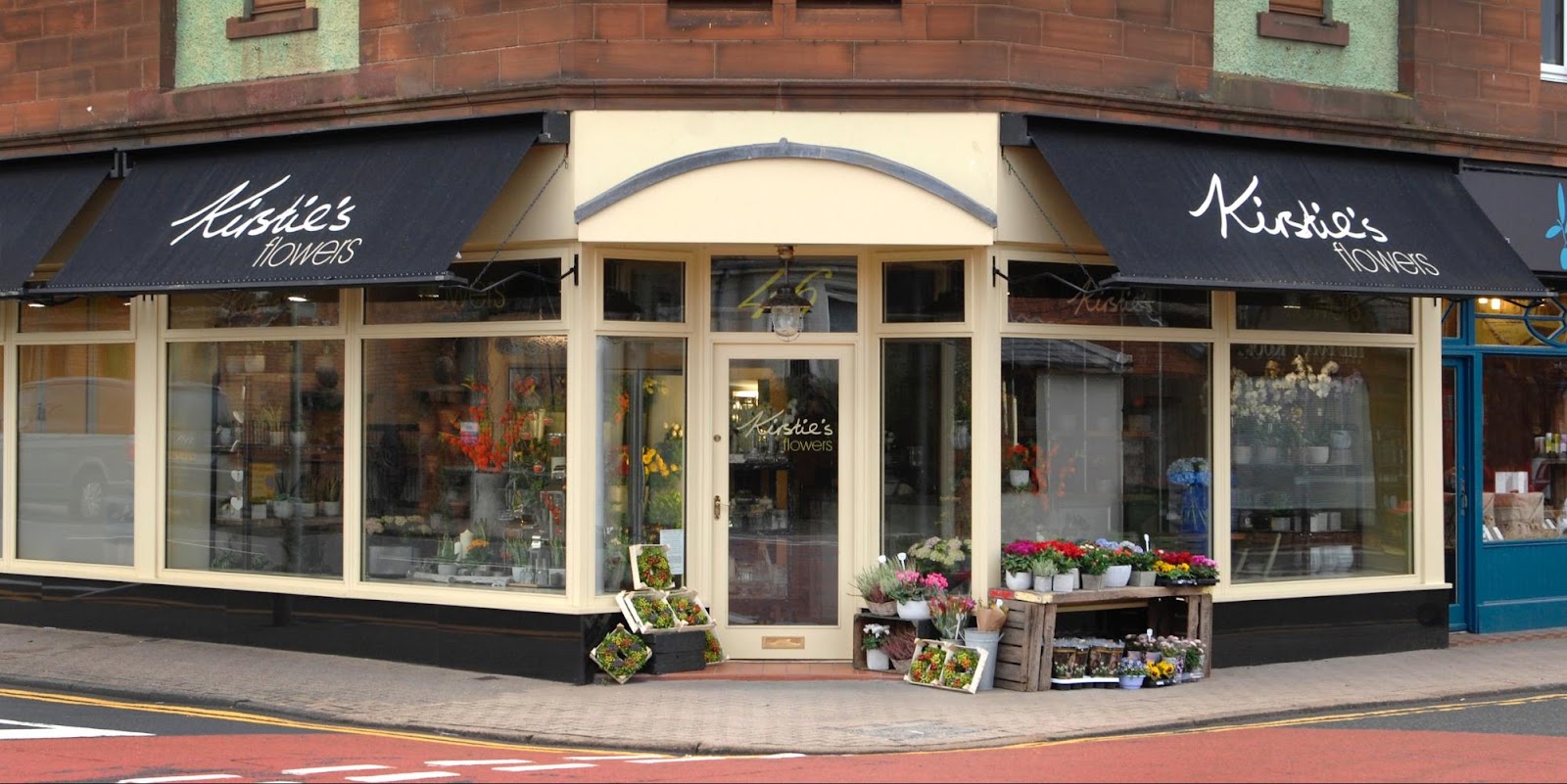 Takeaways for marketers
Even the smallest of businesses can implement experiential marketing, as demonstrated by this local florist.
Use your existing property, leverage your customer base, and create workshops that align with your product or service.
With free booking and appointment tools available from Google and Calendly, you can gauge interest for a class or workshop before actually staging these events.
SparkToro Office Hours
An audience research tool, SparkToro, hosted an online workshop to demonstrate how content marketers could improve their ROI using its software.
In the session, over 1,400 people attended a live workshop where they could ask questions, interact with the hosts, and receive workshop assets such as video recordings, checklists, and presentation slides post-event.
Takeaways for marketers
This workshop is a lesson for marketers who want to add value beyond a regular webinar.
During the workshop, co-founder Rand Fishkin delivered the brand personality as he taught attendees how to use his product.
Augmented reality and metaverse
Augmented reality (AR) overlays digital information onto real-world environments, such as physical objects or places in space.
AR is used to create interactive experiences where users are immersed within a virtual world.
Shopify and IKEA AR
Shopify's AR enables online shoppers to better experience products before purchasing them.
Here's an example of a table light using AR:
Visit the product page on your mobile phone
Select the AR button
Product appears on your screen
Move the product around and position it next to the computer
IKEA AR works similarly, but I did have some trouble positioning this office chair on my floor and not by the desktop.
Takeaways for marketers
With the online share of total retail sales at 28.9% in the U.K. and 20.7% in North America, product experience is critical to the purchasing process.
Some products, such as eyewear, are a challenge to experience online. But there's a bright future for retailers invested in AR.
Travis Scott and Fortnite
Fortnite is a video game played on popular consoles such as Playstation and Xbox.
Musician Travis Scott collaborated with the game designer to stage a virtual concert for fans of the game.
With an estimated 12 million concert attendees, the musician earned a reputed $20 million from the performance.
Takeaways for marketers
Gaming platforms are no different from MTV of yesteryears; it's where large audiences hang out.
There are vast audiences of gamers who play video games, so give them something to leverage your brand and increase your revenue.
Nikeland
Roblox is an online platform where people play games created by other users.
Nike created its own game called Nikeland for customers and gamers.
To get started, you register and then download or install the app.
Nikeland is a shared digital space where players can create their own personalized avatar, purchase clothing and accessories, participate in community events, and connect to the real world via smartphones.
As a sports brand, Nike wants its users to be active, so players can choose to play the game on their smartphones; an accelerometer in the game will track movement, such as a gamer walking into a real Nike store, where the avatar is rewarded with more superpowers.
Takeaways for marketers
Not only is Nike creating brand awareness and attracting millions of visitors to Nikeland each month, but it's also connecting the real and online worlds of customers with this unique experience.
Final thoughts
Experiential marketing allows brands to expose customers to products and services through events, activities, and experiences rather than just ad campaigns and content.
These experiences can occur online and offline without large budgets and can build brand awareness, interest, product adoption, and sales.
Got questions? Ping me on Twitter.