Newsletters are hot again.
The media has dubbed it the Substack revolution. Journalists, venture capitalists, marketers—it seems like everyone is starting a newsletter these days.
But with more newsletters comes more choice, which makes it more challenging than ever to cut through the noise and spot newsletters worthy of your inbox.
To help, we asked the 13,900 members of Ahrefs Insider, our customer-only Facebook group, to vote for their favorite marketing newsletters. We also polled our audiences on LinkedIn and Twitter, plus a few other marketing Facebook groups.
Here are the results:
Topics: Marketing, copywriting
Owner: Harry Dry
Subscribe on: Website
Frequency: Bi-weekly
In just a little over a year, Harry Dry amassed ~50,000 subscribers to his marketing newsletter.
There were no tricks. All he did was to offer value over and over again. He features all sorts of marketing case studies you can learn from. Big brands, political leaders, football managers, musicians—if they can teach you something about marketing, copywriting or communication, he features them.
From positioning to copywriting, he fills each email with tips you can apply right away. And it's not any plain ol email. His emails are beautiful.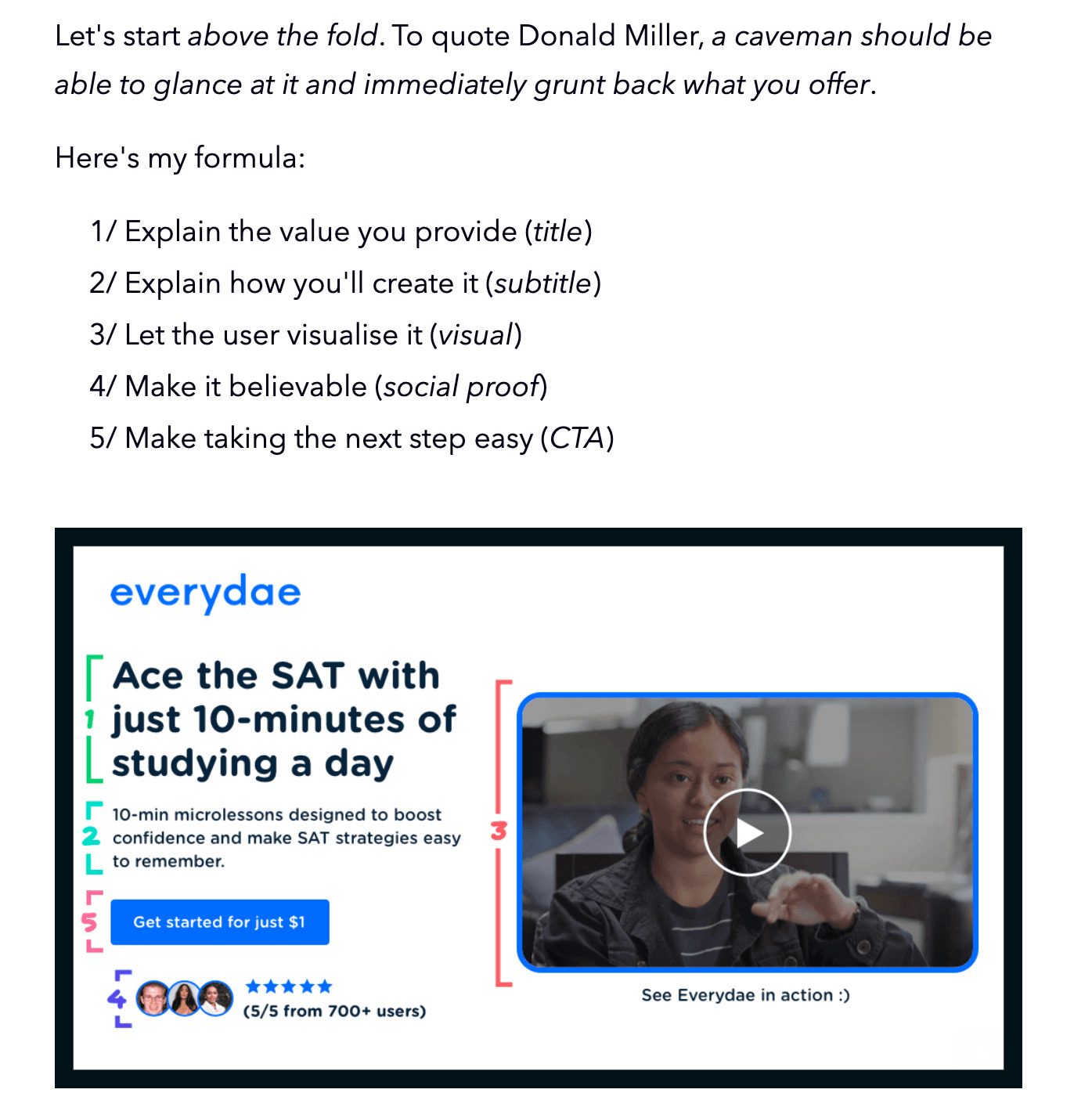 Harry has found the perfect balance between pithy copy, an appealing design, and valuable content.
Topics: SEO, affiliate marketing
Owner: Steve Toth
Subscribe on: Website
Frequency: Weekly
Are you tired of reading rehashed SEO advice? This newsletter is for you.
Every week, Steve sends an email with a note from his Evernote collection. It's filled with unique SEO ideas you've probably not seen anywhere else. These are ideas hard-won from his work in the SEO trenches or whispered to him by underground SEOs who'd rather their names not be known.

Topics: Search engine news, SEO, digital marketing, marketing jobs
Owner: Aleyda Solis
Subscribe on: Website
Frequency: Weekly
Aleyda's newsletter is one of the longest emails I receive in my inbox, but it truly lives up to its name. If you were ever afraid of missing important news or content, she's got your back.
Grab a coffee (or maybe two), scroll through it, and you'll know everything there is to know in SEO and marketing that week. You'll even get a list of jobs you can apply for and a list of marketers you should follow on Twitter.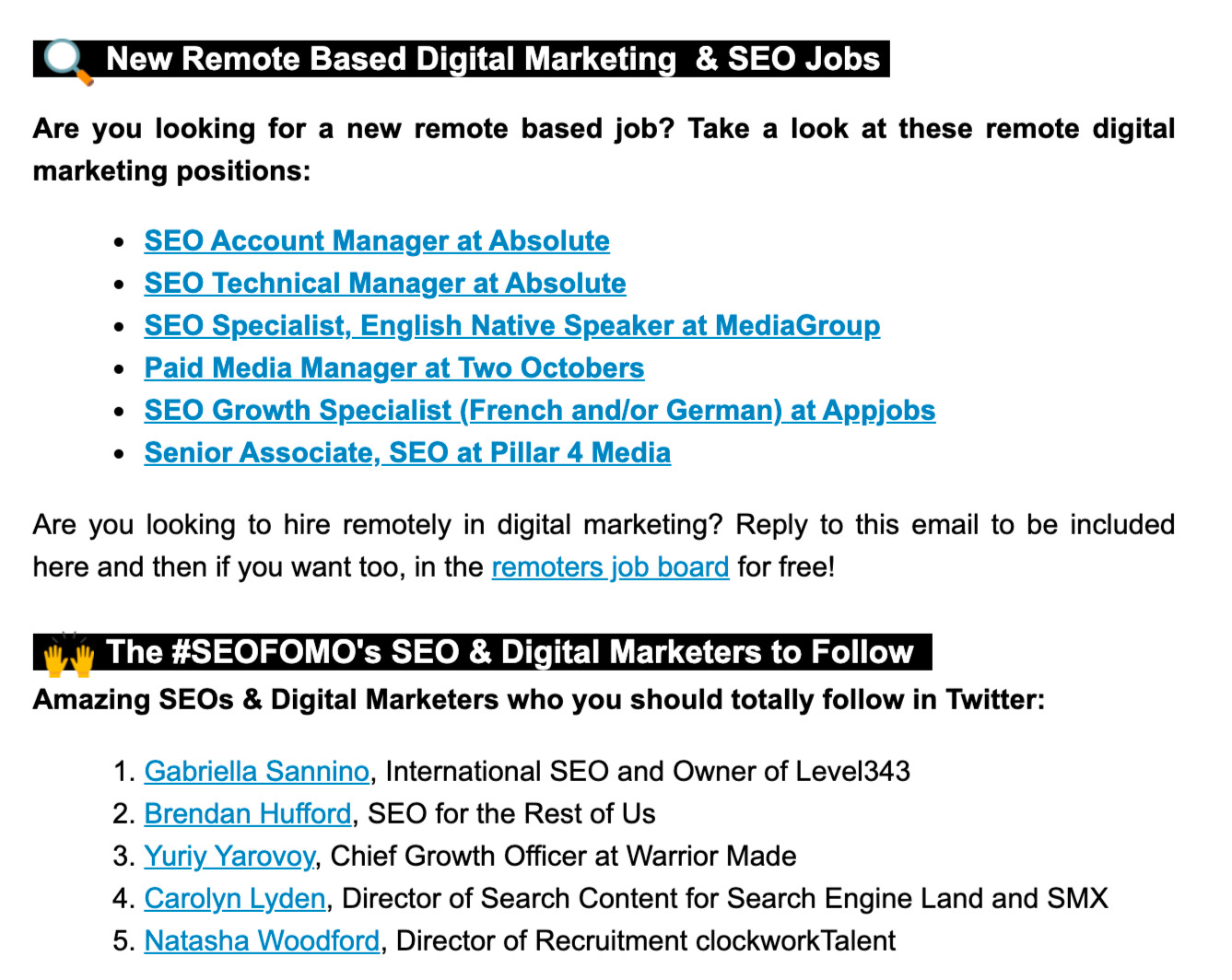 Topics: SEO
Owner: Andrew Charlton
Subscribe on: Website
Frequency: Weekly
The Weekly SEO is a classic curated newsletter. It's short and contains links to articles (and products) Andrew found interesting.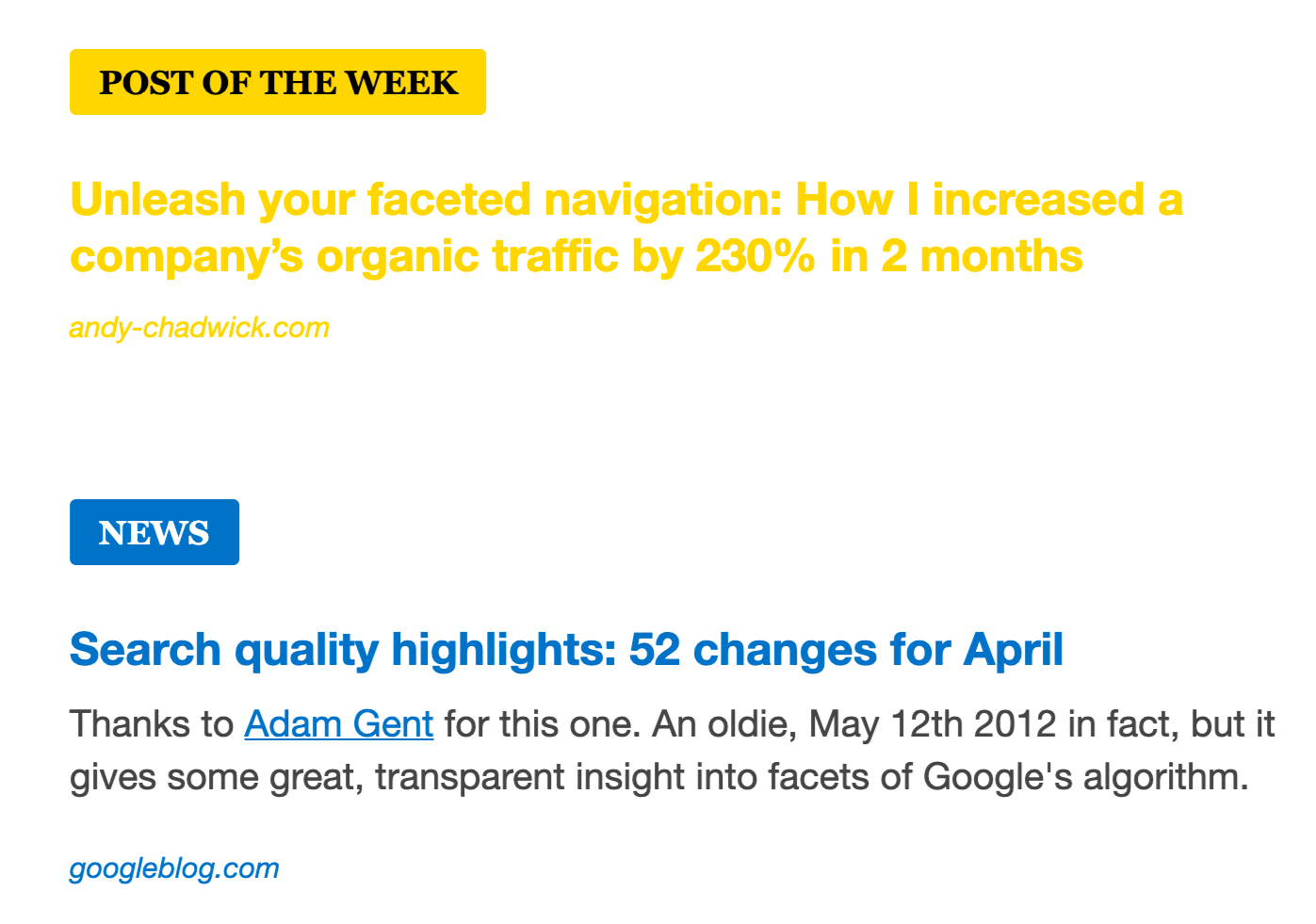 Whenever his email lands in my inbox, I'll give it a quick skim and click on any that captures my attention.
Topics: SEO
Owner: Marie Haynes
Subscribe on: Website
Frequency: Weekly
Marie's newsletter is a favourite of many SEOs. It started as a way for Marie to inform her subscribers about what's happening in the world of search, plus a few SEO tips. It has now evolved into a newsletter with more categories, like jobs, tips, and recommended readings.
It also has two tiers: a free light version and a paid version that includes Marie's and other experts thoughts on what's happening in the SEO world.
Topics: Digital marketing news
Owner: Saijo George
Subscribe on: Website
Frequency: Daily
Every day, Saijo curates and sends his subscribers important digital marketing news from the previous day. It is a great way to see what's happening without having to switch between different news sites.
Saijo also tags each piece of news on his website, where you can easily filter for what you're interested in.

Topics: SEO, growth marketing
Owner: Kevin Indig
Subscribe on: Website
Frequency: Weekly
Previously known as Tech Bound, Growth Memo is a weekly newsletter written by Kevin Indig, the Director of SEO at Shopify. It started as a classic curated newsletter in its earlier iterations. Later, Kevin added his own analysis on different marketing and tech trends.
He quickly realized that the analysis was the most valuable part of his newsletter and the rest, as they say, is history.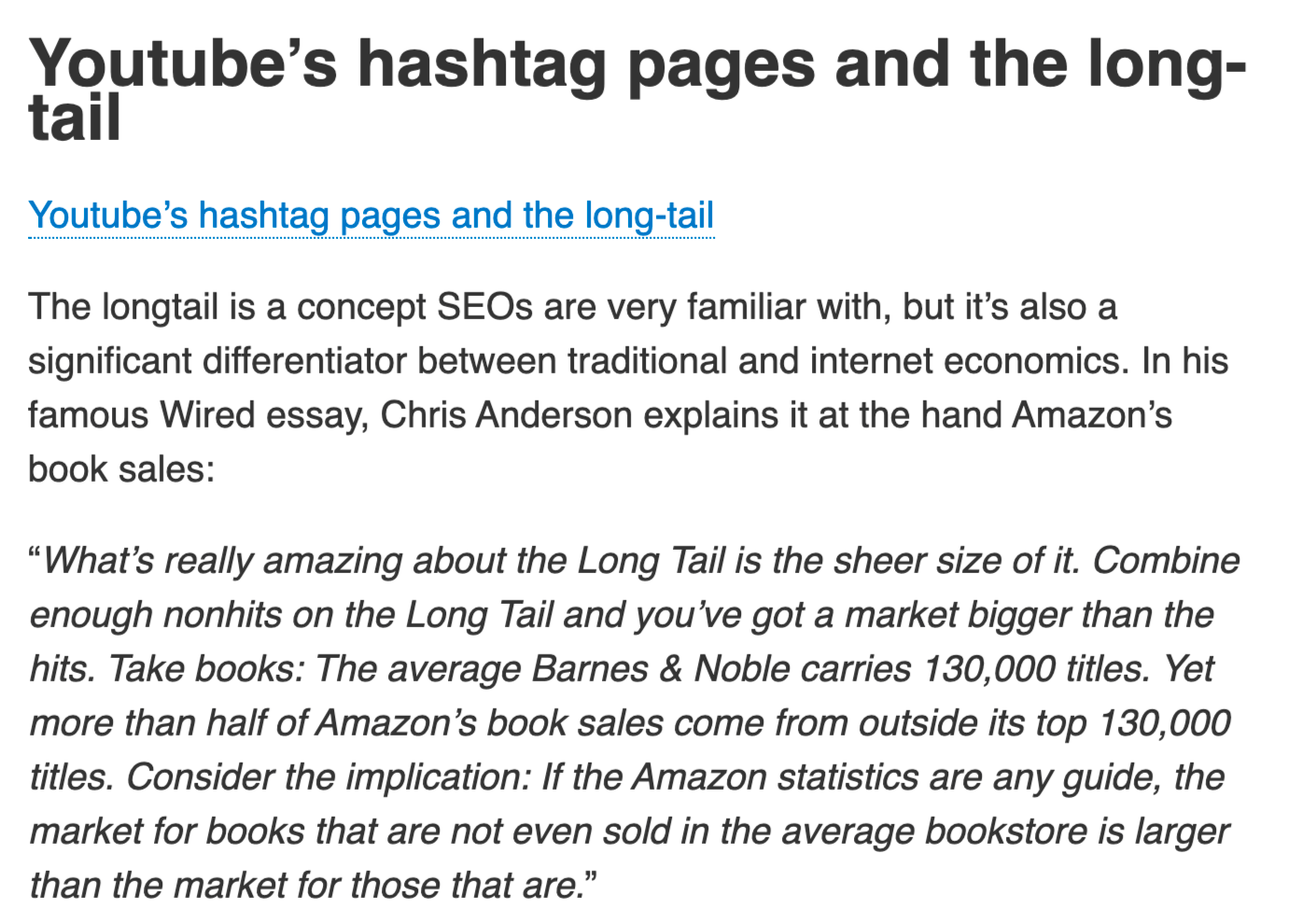 When you sign up for Growth Memo, you'll get an email with an in-depth dive into an aspect of growth marketing. Kevin later gives you a few links for further exploration if you're interested in what he shared.
Five more newsletters for marketers
Unless you derive joy from seeing your inbox flooded with marketing newsletters, the above suggestions are likely enough to keep you up-to-date. But the participants of our poll did vote for a few others, so here are five that received a few votes.
Final thoughts
You might have noticed there are lots of SEO-related newsletters on our list. That's likely due to the audience we surveyed.
Still, you don't need to subscribe to all these newsletters. In the end, execution is what matters. Read too many newsletters, and you'll end up with analysis paralysis. It's better to subscribe to the few you find most interesting to keep updated on what's happening and get new marketing ideas to try.
Lastly, we also have a newsletter. Each week, we send links to our new blog posts and videos, and articles that we found interesting. You can subscribe to that on the right (desktop) or below (mobile).
Did I miss out on any cool marketing newsletters? Let me know on Twitter.