Head over to Site Explorer and you'll find the new report sitting pretty in the sidebar, separate from the old report.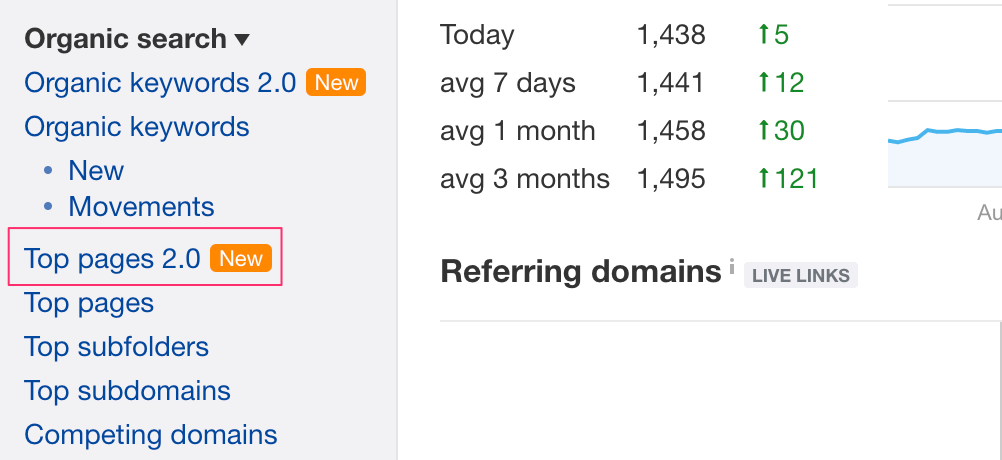 Please note that this report isn't in its final form. We'll be adding new features gradually, so it'll be evolving significantly in the next few months.
In the meantime, here's a look at what's new!
Default view: historical mode
Once you open the new report, you'll see a filter to browse historic keyword rankings dating back to May 2015.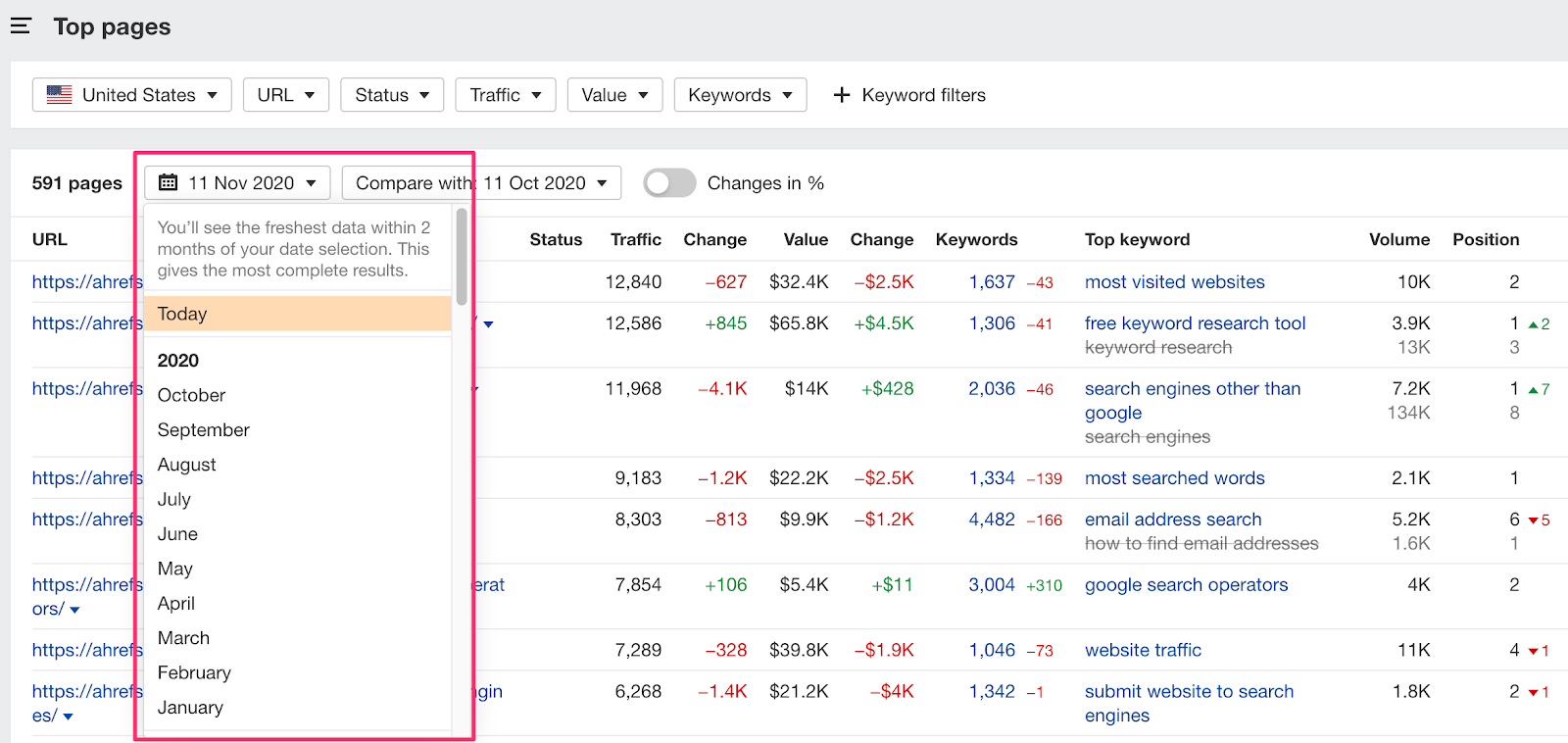 Comparison mode
Compare data with the compare filter on the right – pick a month you have in mind, or just the previous month or year. If you don't want to compare data, you can set that in the dropdown too.
Once you select a time period for comparison, you'll see all traffic, keyword, and position changes for those time periods.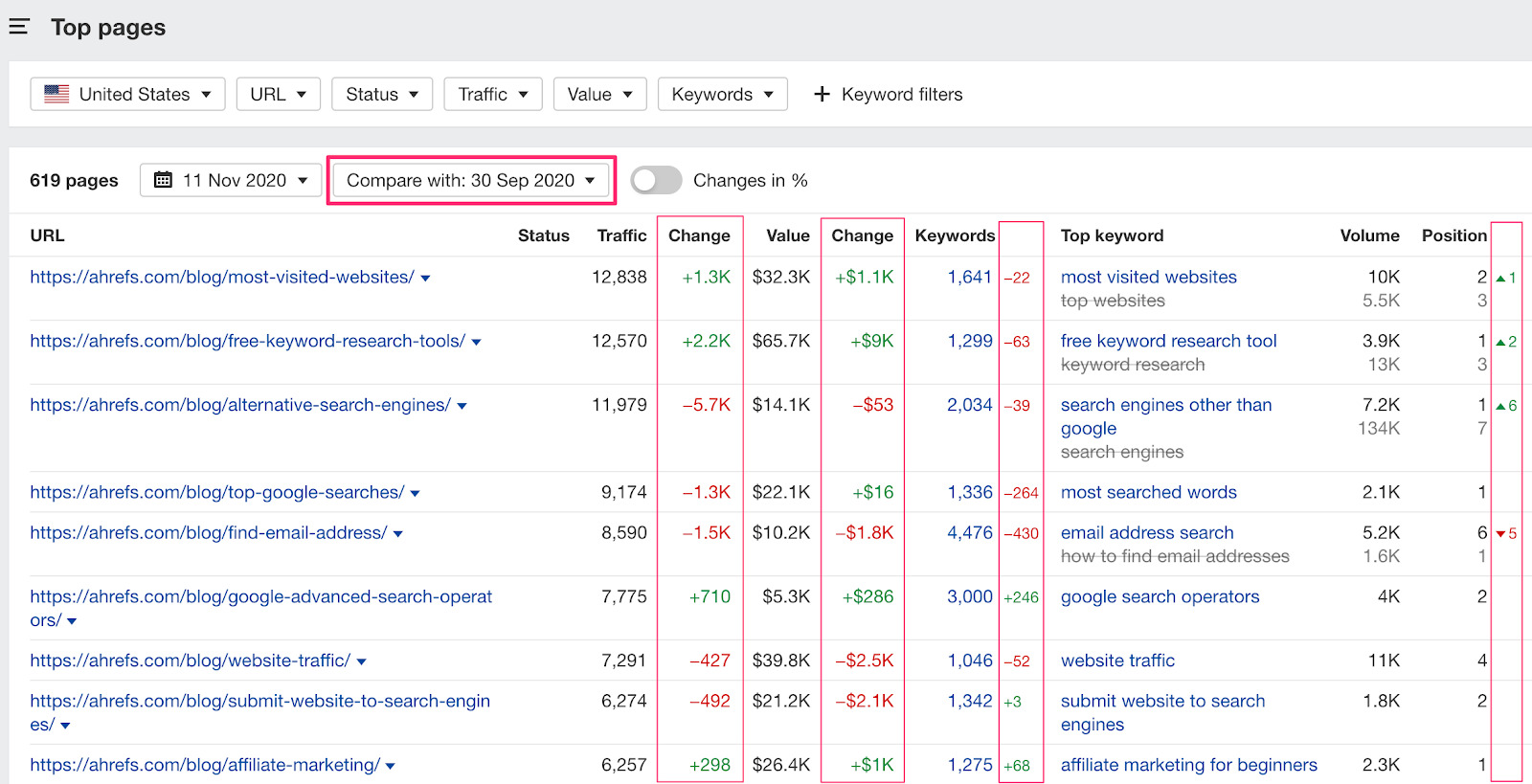 Use this dropdown on the right to see changes in percentage values instead: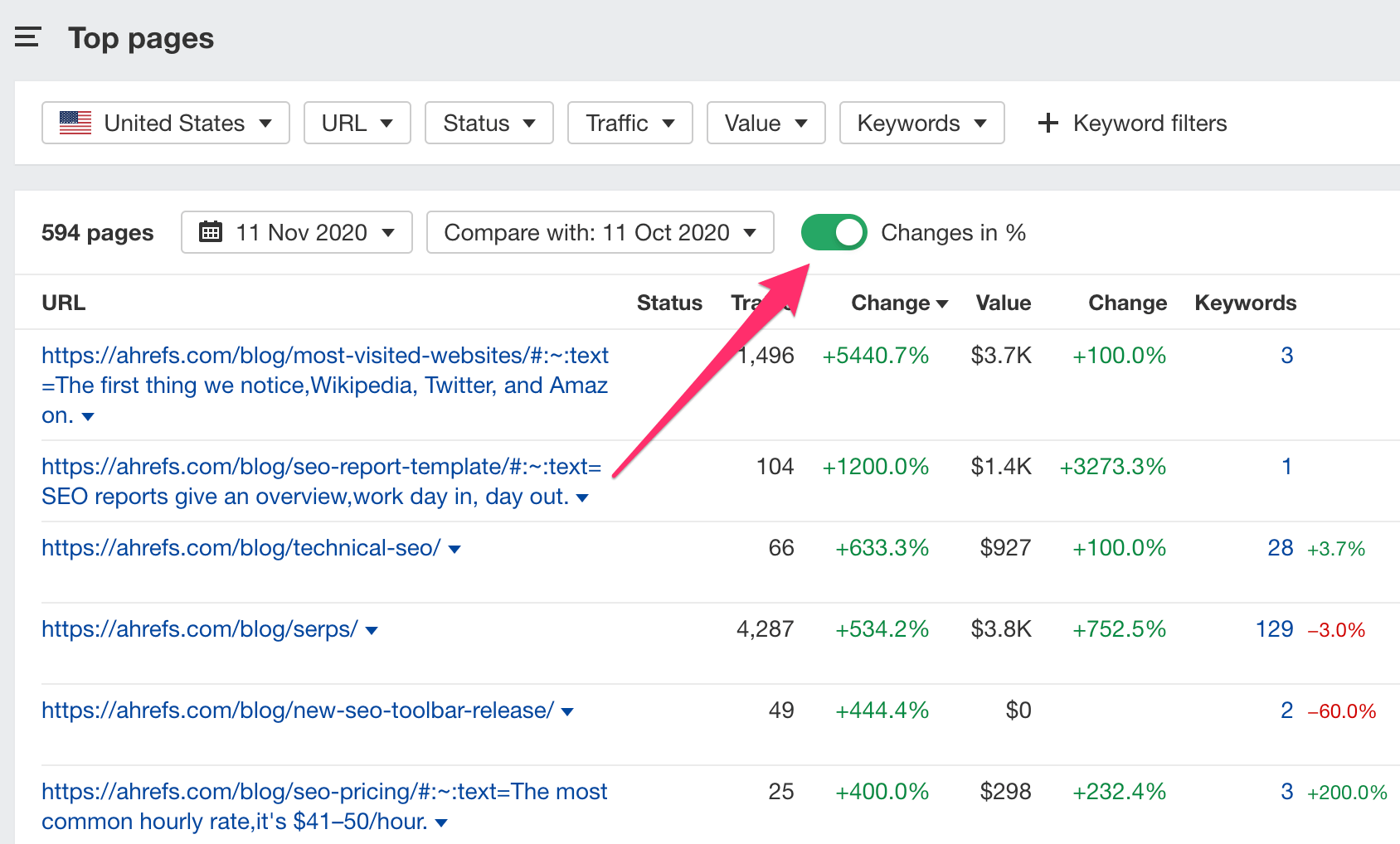 And a bonus tip! Try sorting by change values to find out which pages had the biggest gain in traffic or traffic value.

Improved filters
We've added a bunch of filters and made them more flexible and customizable. You can now sort through data by combining any of these filters.

Say for example that we want to look for promising landing page topics to target.
Enter a competitor's website in Site Explorer and open the Top Pages 2.0 report. Here, we're using moz.com.
We want to first add a filter to exclude branded keywords – in this case, "moz". Click on "+ Keyword filters" to find the "Keyword" filter and use the "Doesn't contain" rule.
We'll also exclude sections of their website that contain informational content and blog posts by using the URL filter and "doesn't contain" rules.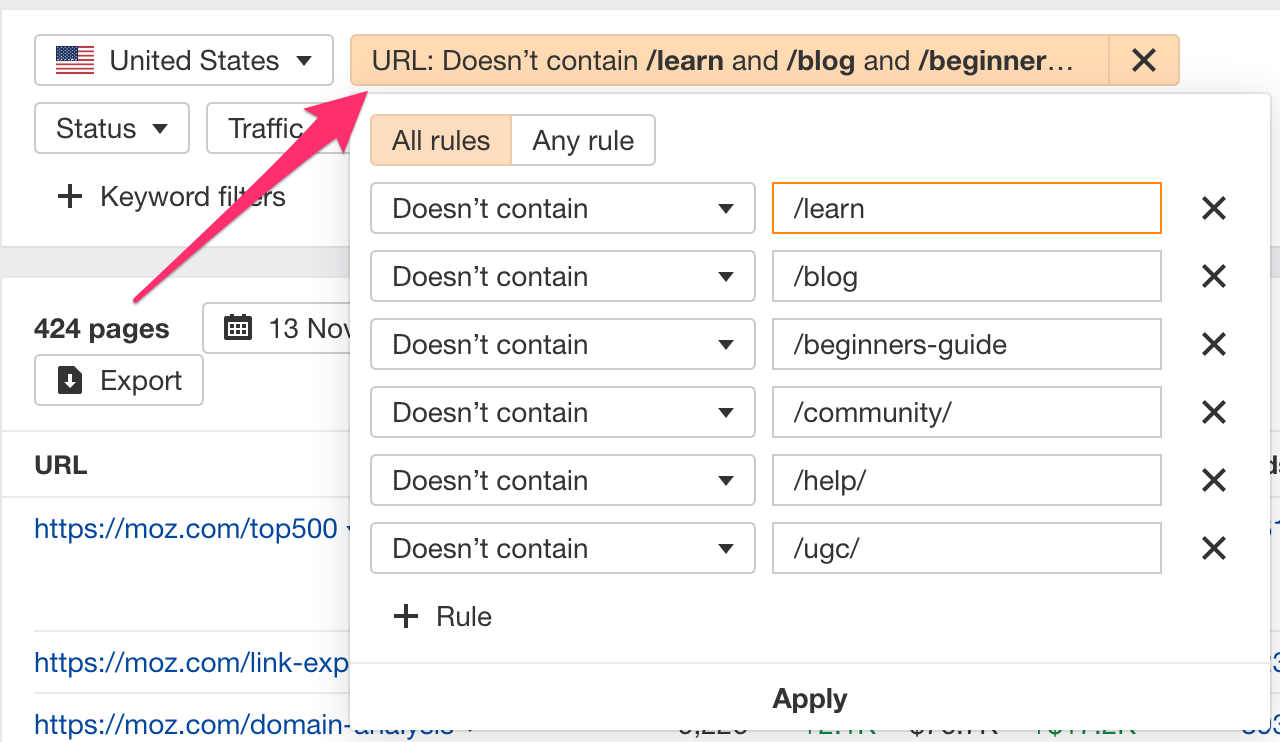 Hit apply, and we'll see the top landing pages by non-branded organic traffic.
This gives us a great idea of which landing page topics we might want to target next.
–
Aaaand that's all for today.
Once again, remember this is the first iteration of the new Top Pages report. We'll be rolling out new features over time, so look out for our product updates.
Go give it a try!