What is Ahrefs Webmaster Tools, even?
And if it's free, what's in it for me if I already have Ahrefs?
Let's start with that first bit.
You can think of Ahrefs Webmaster Tools (AWT) as Google Search Console…except made by Ahrefs.
We wanted to give all content creators the data they need to optimize their websites. So with AWT, we're essentially opening up free access to Site Audit and Site Explorer for verified websites.
In other words, there aren't any new features in AWT at all – we're just making some parts of Ahrefs available for free.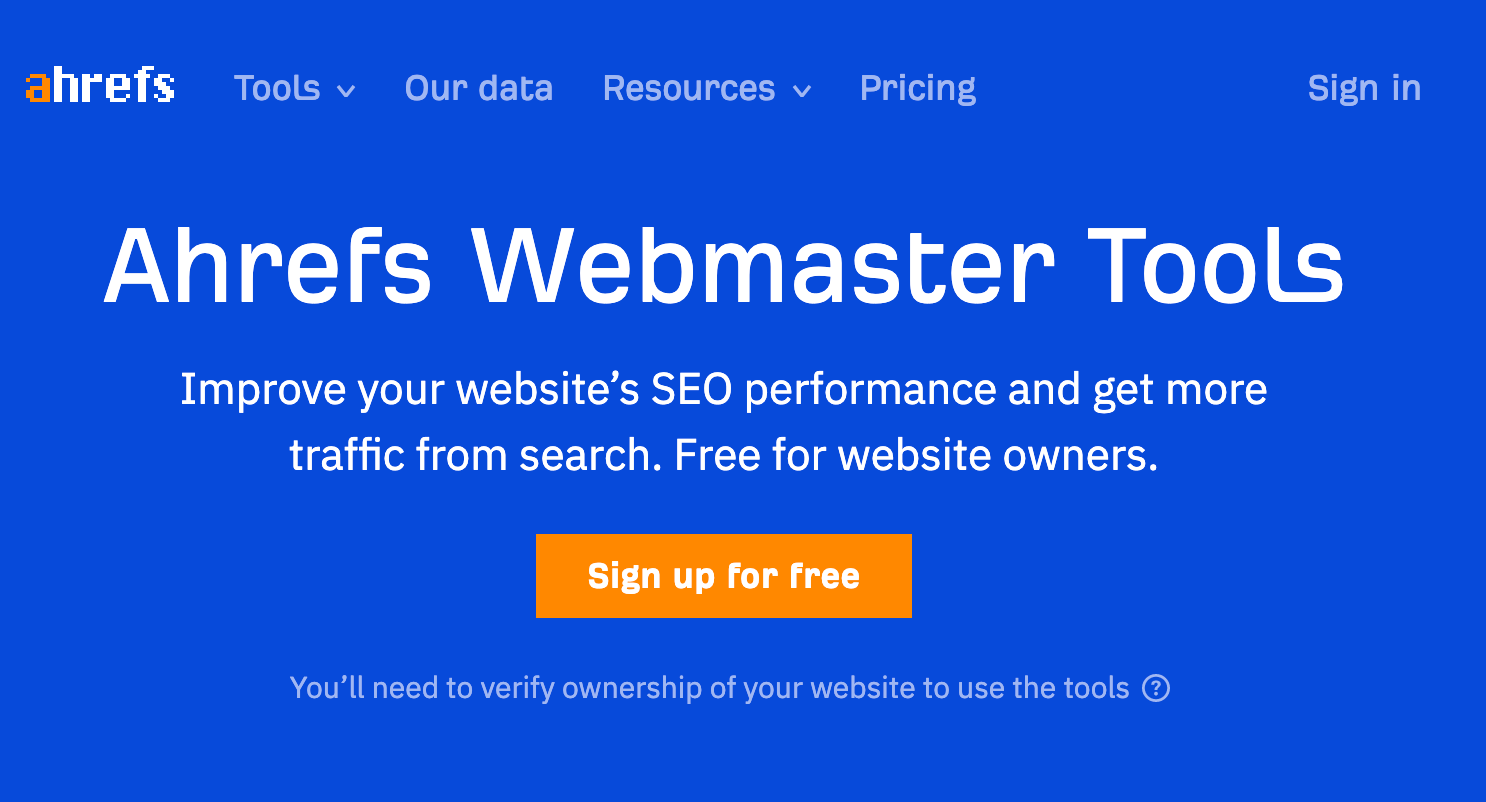 Now, on to the next big question: what do you get if you already have Ahrefs?
A bunch of new things, actually!
https://www.youtube.com/watch?v=pAiWkZKA8E0
1. Unlimited number of "verified" projects on your Dashboard
The number of projects that you could add to your account used to depend on your plan's allowance.

But now, you can add an unlimited number of verified websites to your Ahrefs account.
This means that you can even add your clients' websites, as long as they give you access to their Google Search Console data, DNS records or editing rights.
2. Additional "per project" limits for verified websites
**As of 2022, this information is outdated and doesn't apply to new plans. Ahrefs now uses a single limit called Credits. Learn more about it here. **
We're releasing a new type of credit called "per project limits" which only applies to verified websites. As a current Ahrefs user, you get these credits in addition to your existing plan limits.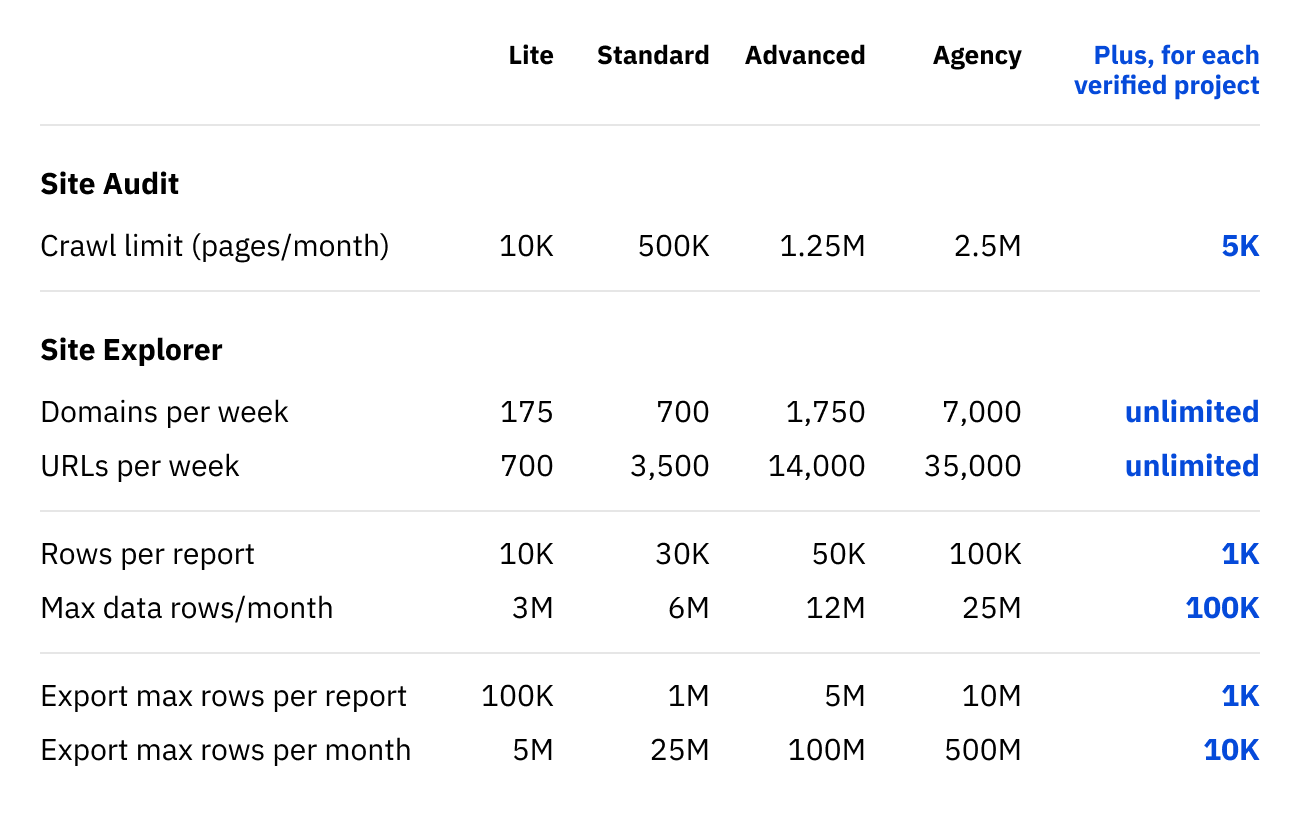 So for Site Explorer: plugging in a verified website won't use up your regular plan's monthly allowance until you first hit your additional limits for verified projects.
And for Site Audit: you now get an additional 5,000 free monthly crawl credits for each verified project.
3. Lite plan improvements
We've removed the limit of top 20 keyword rankings for all verified websites. Now, you'll be able to see all the keywords that your websites are ranking for in the top 100 positions as long as you verify ownership of them.

4. JavaScript rendering available for all
Previously, JavaScript rendering wasn't available on Lite and Standard plans. It's now available on all plans.

And one final thing to announce, if you didn't already notice it sneaking its way into point #1 above…
New verification method: Google Search Console
You can now verify website ownership by connecting your Google Account to Ahrefs.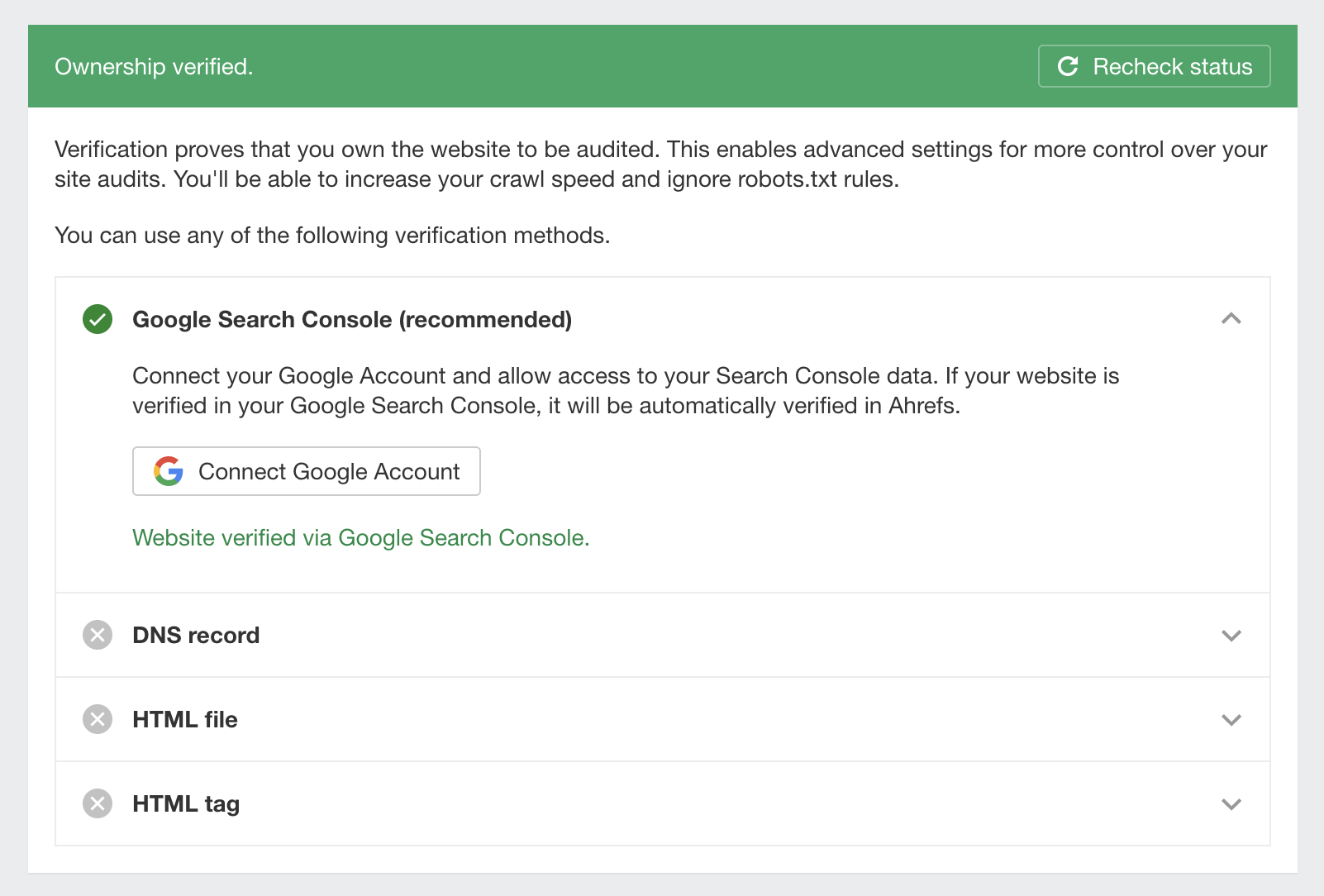 GSC and Analytics data in their raw forms will be available in Site Audit and on your Dashboard for only you and your team, and will not be shared with other users.
Anonymized and aggregated data might be used to improve our CTR and search volume models, which we use to estimate keyword volume and distribution of clicks in SERPs.
We understand that you might not want us to use your data to train our algorithms. That's perfectly fine! In this case, please use any of the other methods (DNS record, HTML file or HTML tag) to verify your website.
--
Love these new benefits and the idea behind AWT?
It'd make us super happy if you could help to spread the word. So if your friends have been wanting to try out Ahrefs for a while now, but the price was stopping them…now's the time to get them on board!
We just launched Ahrefs Webmaster Tools!https://t.co/WESA9JZDM7

We want ALL content creators to have the data they need to improve their websites – so we're making some parts of Ahrefs FREE for everyone. Think of it as us picking up where GSC left off 😉

Please help to RT!

— Ahrefs (@ahrefs) September 22, 2020