The new kid on the block in Site Audit
is a really exciting one: Link Opportunities.
What this tool does is tell you exactly where to add internal links to help rank your pages higher in Google.
Why care?
Well, internal links help users and bots navigate your website better. They can also help to boost relevance and page-level authority, which can in turn help to boost your overall rankings.
How does the tool work?
To find opportunities, we look at the top 10 keywords that each page on your site is ranking for. Then we look for mentions of these terms on crawled pages – and there's your internal link opportunity.
Of course, we won't suggest a link if one already exists between the pages.
So instead of you having to search for internal linking opportunities, which requires a huge deal of time and effort and can honestly be a huge pain…we do all the work and show them to you, all within a single tool.
Here's an example to get you started.
First up, you'll need to run a new crawl on your website in Site Audit. After the crawl is complete, head over to the Link Opportunities tool.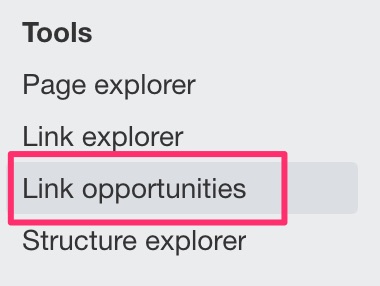 You'll see something like this.
Important columns to note:
Source page: the page we recommend you link FROM;

Keyword: the keyword that's mentioned on the source page, which is also the keyword the target page is ranking for;

Target page: the page we recommend you link TO;

Plus, the keyword context column shows you where the keyword appears on the source page.
For example, in the report above, we might want to add a link from the source to the target using "five spice powder" as the anchor text.
By doing this, we're giving the authority and relevance of the target page a boost.
Now let's imagine that our mapo tofu recipe page could use a boost in rankings.
We'd add a filter for "target page = mapo tofu recipe URL", which limits results to show us the link opportunities for that page.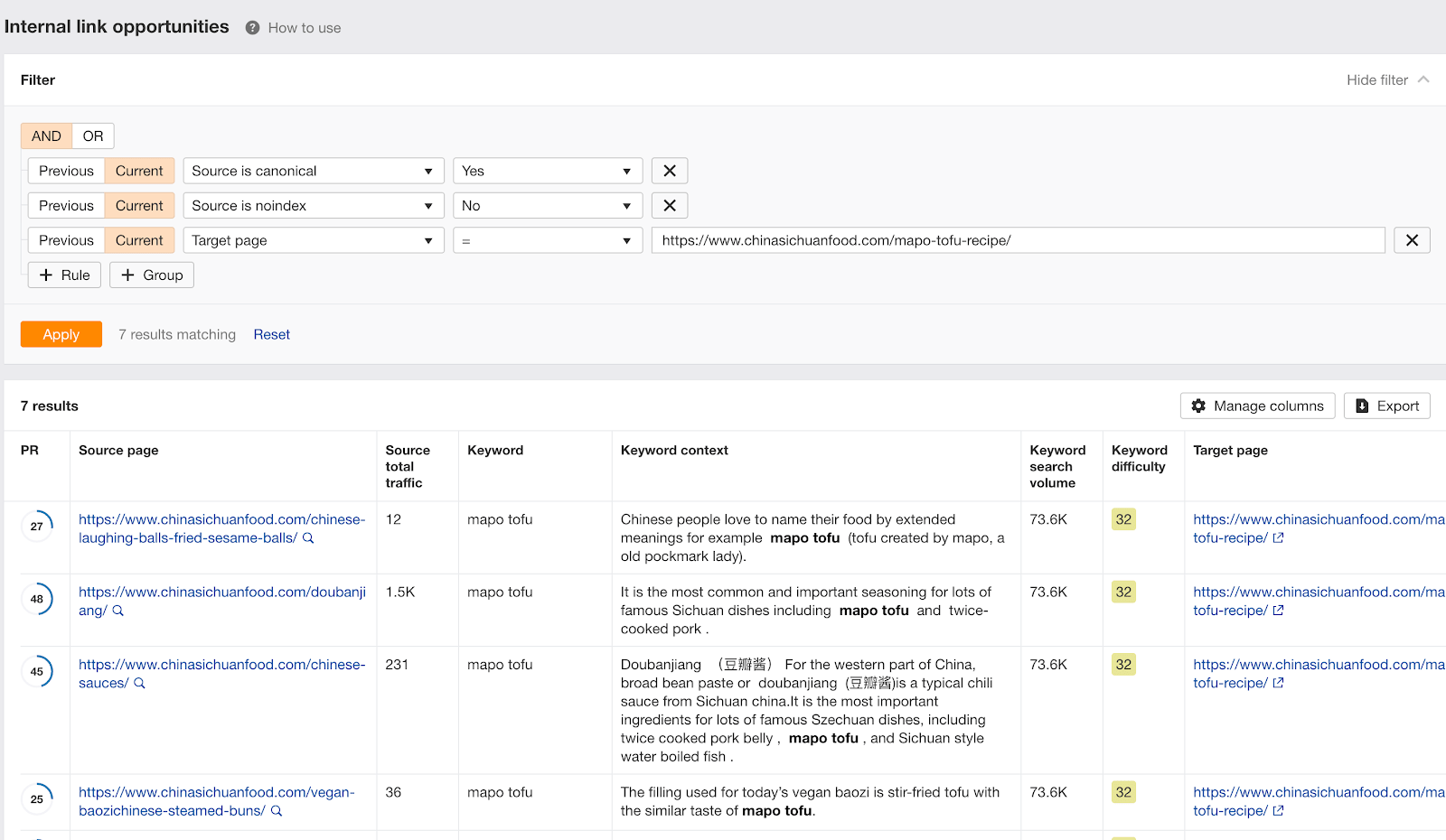 Then we'll look at the Keyword Context column, which gives us an idea of how and why mapo tofu is being mentioned.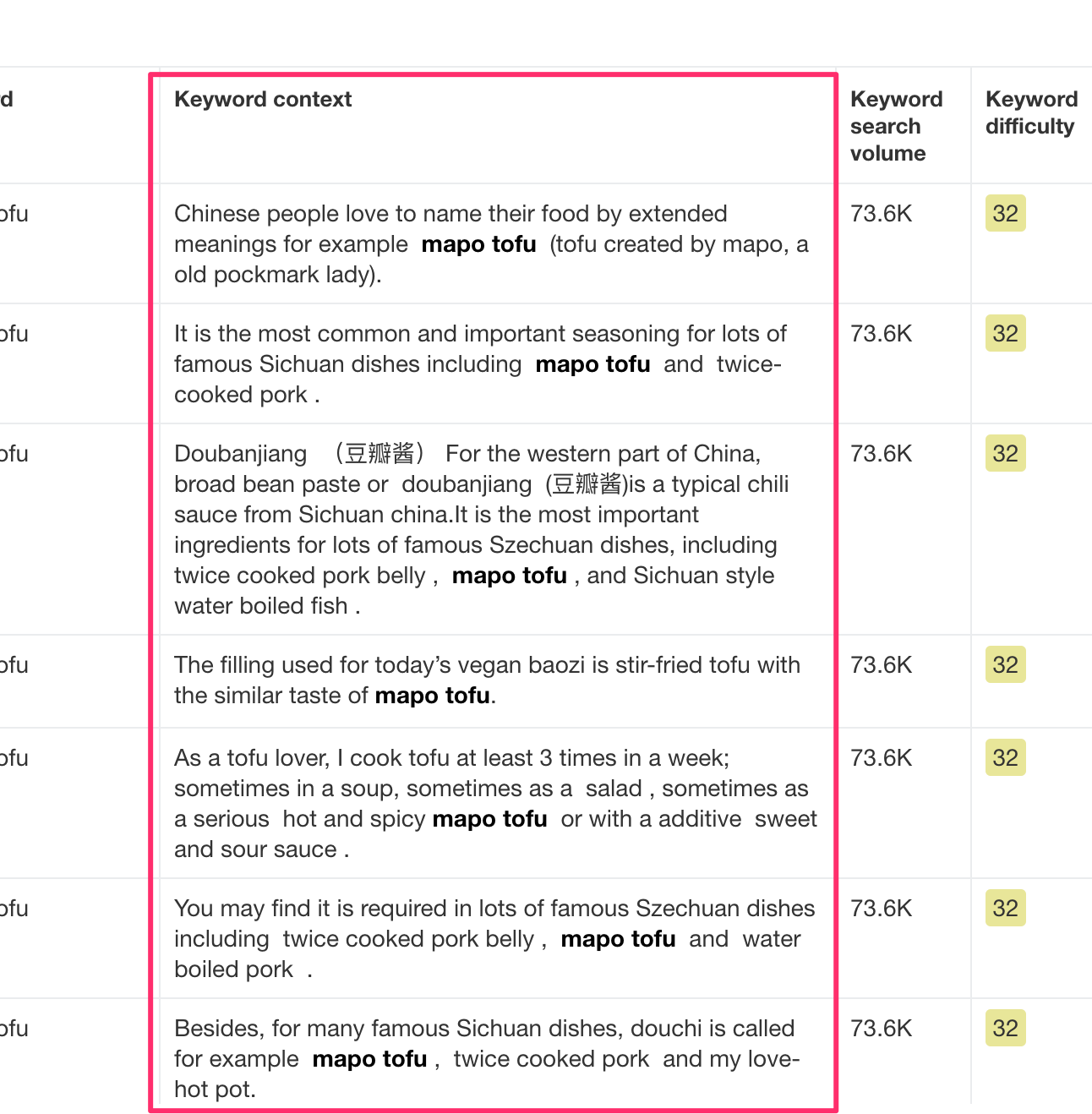 And where it makes sense to, we'd add a link on these Source Pages to our mapo tofu recipe page, using anchor text like "mapo tofu", "mapo tofu recipe", "best mapo tofu"…you get the idea.
So this is a really quick way to find internal link opportunities for important pages. But there are other ways to use this report.
For more ideas and use cases, open that "How to use" guide next to the tool name.

Go try it out now!