Now that Google is clamping down on perfectly legitimate link building techniques like guest blogging, you need to prepare for the upcoming unnatural links penalties for tactics that are still now considered OK:
the only way to prevent getting hit by Google is to build undetectable links. Here's how.
Google cracks down on valuable links
In recent months, even before the actual "guest blogging for SEO" backlash, I have been thinking about link building in general and some specific techniques in particular. Personally I have buried link building years ago and replaced it with "getting links" instead, which is nowadays mostly referred to as "earning links". The demand for link building services, consultations, etc, however, has been steady up to this day. Hence, I can't simply dump the concept of link building and act as if it doesn't exist anymore.
My favorite explanation is that link building, like SEO at large is changing and adapting to the modern Web environment and foremost Google policies meant to curb it.
I know I have mentioned it several times by now, but Brian Dean of Backlinko has been a great inspiration to me in recent months, even more after I met him in person here in Berlin where I live. I would have never imagined that you can be creative mostly with old school link building techniques. I've always been thinking that the only option is to get rid of the old mindset and to do something else of value (e.g. create flagship content) to get the link in return.
The moving man method
Brian's methodology doesn't require such a leap of faith. In contrast he takes best practices of the past and recreates a new version of them that is by far better in many cases. I especially like his moving man method, a reverse broken link building technique.
Instead of searching for broken links by checking otherwise healthy sites, he advises webmasters to find dead or moved sites first, and then find out who links to them. Those links must all be broken and the people linking out to them basically need your help to fix their broken links.
This is also an example of a really useful link building technique for both the link builder and the webmaster affected. You literally fix the Web to the benefit of all parties involved.
When we last talked, Brian argued that this technique is future-proof because the link you get by replacing an old broken link is perfectly natural and editorial. Google can't and won't penalize you because there is no need to devalue a natural link and they can't detect it in the first place.
Google's warped logic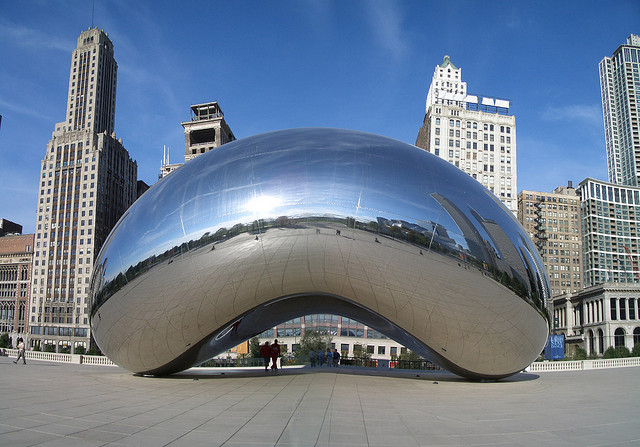 On further inspecting and knowing Google's warped logic of penalizing any success in the SEO arena, I ended up believing the opposite. Despite the good intentions, value and natural appearance of such a link built with the "moving man method", you can't be sure whether it will stand the test of time. Why? Google can trace it by comparing the versions of a website over time.
Links that appeared later, months or even years after the original publication date might get spotted and considered to be less trustworthy than the originals.
This 'of course, made me sad. Such a waste! Such a great way to repair people's websites and to improve the Web while getting a well-deserved link. So I tried to imagine an update to the technique that would allow us to stay invisible for the Google radar.
To build a timeless link that Google can't detect as a "built afterwards" link, you need to get it before the document gets indexed for the first time or at least as fast as possible. Most importantly, we can't wait until a link breaks before we build our own link.
In order not to mix up my new technique with Brian's, I came up with the "missing link method" moniker for this link building technique.
The missing link method
I do not refer to the "missing link" from evolutionary archeology. Let me explain what a "missing link method" applies to. Let's just consider an obvious example. When you think about German luxury car brands, you think about… Daimler/Mercedes Benz, BMW and Audi. When you think about fruit, it's probably something like apples, oranges and bananas. Referring to link checking software, you most probably think about
Open Site Explorer
Majestic

SEO

Ahrefs
Do you get the point? It's not about waiting for Moz to get bankrupt so that we can approach all those who link out to Open Site Explorer and have them link to Ahrefs instead. It's about a strategy to make everyone aware that when they mention Open Site Explorer or MajesticSEO, they also need to mention Ahrefs. In short, we have to convince people that an article referencing the two older tools is incomplete without mentioning Ahrefs as well.
Is brand building the new link building?
Now you might argue it's not about building links anymore. It's about the product itself, branding, and lots of other ingredients of a marketing strategy.
I tend to agree with that. At the same time I'd also like to point out that like in growth hacking, we should optimize the product itself to get the attention we deserve. Modern link building entails the linkability of your site as well. Even traditional broken link building requires you to create a resource or page that can replace the one the broken link lead to originally. The missing link method is not necessarily about creating content to match a resource others miss. The missing link is about replicating what made other resources already household names.
Just think about search marketing publications:
Search Engine Watch
Search Engine Land
Search Engine Journal
They even have really similar sounding names.
When you take a look at my original example, Mercedes, BMW and Audi, you will also recognize patterns. They all offer similar priced luxury vehicles. Later on they also started building smaller cars and so on. Audi was already copying the successful strategy of Mercedes and BMW.
Reinventing the wheel vs applying what worked before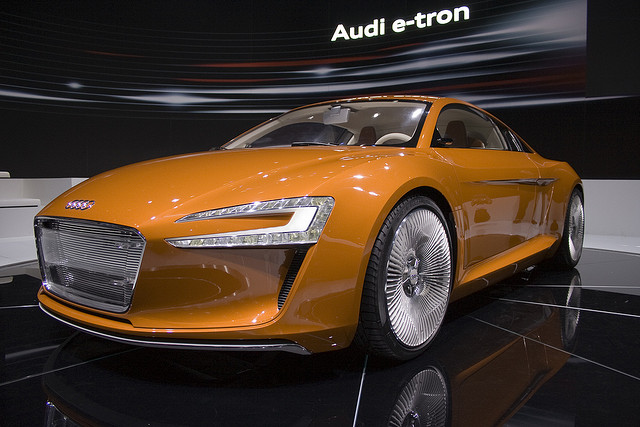 Audi is a brand of the VW (Volkswagen) corporation. It doesn't stand for expensive cars by itself as you probably know. Later on Japanese car manufacturers used the same approach. They created extra brands for their more expensive car segments. Toyota came up with Lexus, and Nissan established the Infinity brand.
Solely for link building, you don't have to invest as much time and effort to build a brand in my opinion.
It can suffice to create a resource that is exactly the missing link among the other two that are already popular. Sometimes it will even be enough to customize your product, site or a single page in such a manner that it fits the exact same concept as the other successful pages in the same niche without simply parroting them.
Audi isn't the same as Mercedes or BMW. Search Engine Journal isn't the same as Search Engine Watch or Search Engine Land either. Ahrefs also brings something new to the table. Still there is already a demand for such a product. You don't have to reinvent the wheel and differentiate each time.
(CC BY-SA 2.0) Creative Commons image by Aaron Jacobs
(CC BY-SA 2.0) Creative Commons image by jmsmichael
(CC BY 2.0) Creative Commons image by JMR Photography