I guess the answer to this question bothers almost everyone who owns a website.
Well, lately I've been talking to Ahrefs customers a lot and what I've realized is that the majority of people who signup for Ahrefs each day are not really professional SEOs.
This encouraged me to start shooting quick videos explaining the basic SEO concepts in an easy to follow and comprehensive (hopefully) manner.
And here's my attempt to answer this burning question:
How To Rank #1 In Google For ANY Keyword
I'm not a professional speaker and I don't have any experience shooting videos, so please bear with me (and don't laugh at my accent!).

NOTE: if you're enjoying my "Oversimplified SEO" series I invite you to subscribe to Ahrefs YouTube channel.
To cut the long story short:
Check who's ranking #1;
Replicate ALL his links;
Go a step further and get even more links.
What the hell is O.SEO?
After posting this video on Facebook I got quite a bit of feedback.
And quite naturally we've come up with a name for this series of videos — Oversimplified SEO: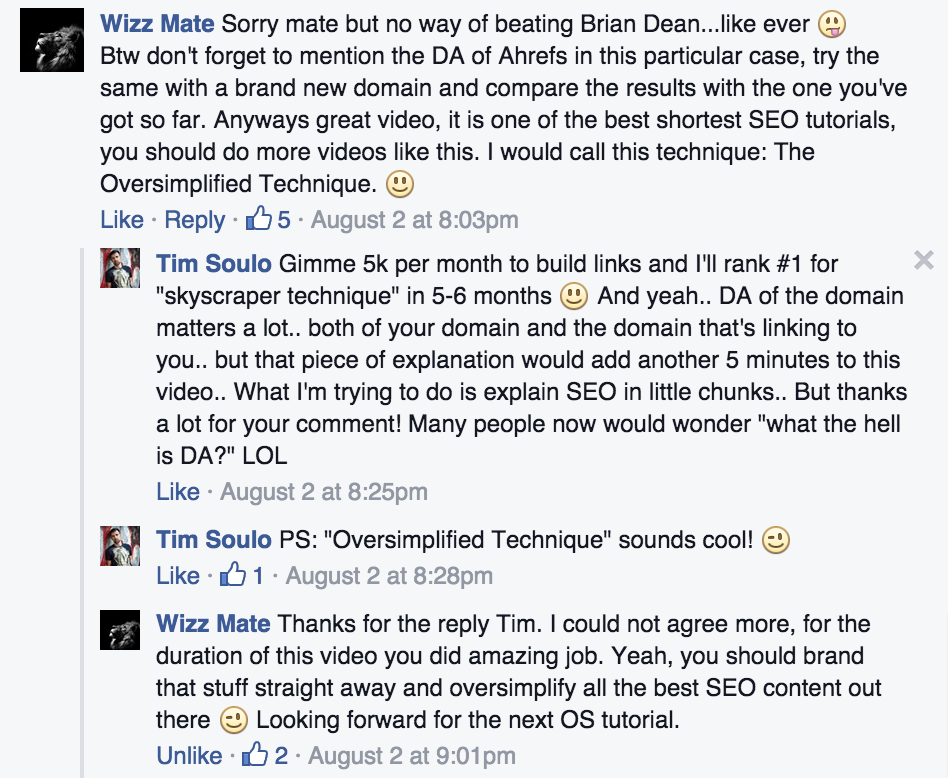 So I sincerely hope you've enjoyed this episode of Oversimplified SEO!
And just to let you know — I'm super responsive to comments! (hint-hint)