The first thought that comes to your mind after downloading a spreadsheet with a couple thousands of backlinks:
"- I wish they were categorized somehow."
And we hear you!
So this Monday the headliner Ahrefs feature that I am announcing is…
Backlink Categorization (beta)
Did you already notice that some links in your backlink reports are now tagged?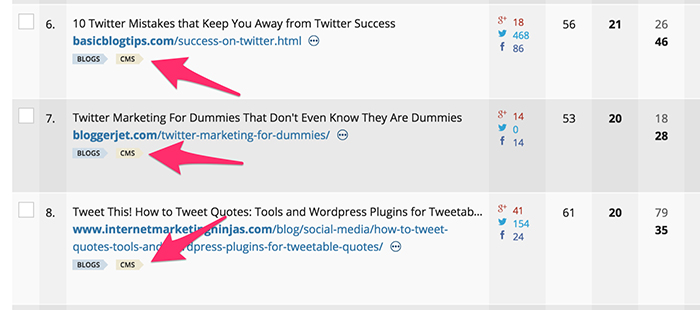 We have five types of tags as of now:
blogs;
ecommerce;
message-boards;
wikis;
CMS.
And as you can see on my screenshot, these tags may overlap.
For example: WordPress is both a "blog" and a "CMS". And if you add a shopping cart plugin like WooCommerce to it — it also becomes an "ecommerce".
The headline of this post says that Backlink Categorization is in "beta".
That's because we've only started playing with it and we still have tons of plans on adding new categories of links and identifying them more accurately.
And by the way, you may notice that some of your backlinks are not marked with category tags.
A possible reason is that our crawler didn't re-crawl your page since we've released this update. It will most likely assign proper tags on the next re-crawl.
I would love to hear your feedback on this new feature!
"1 Backlink per Page" Filter
This is just a new type of filter to make your reports more readable.
When some page is linking to your site a few times, we nest all these backlinks in your report: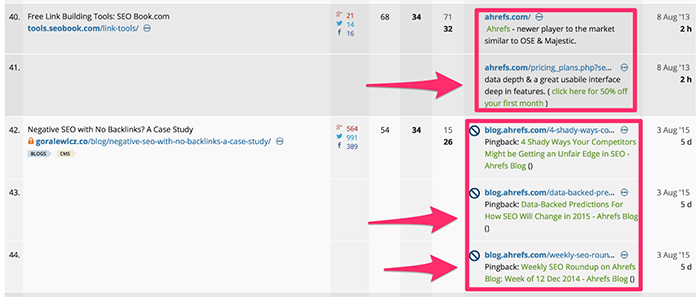 This may look ok for 2–3 links, but when there are 10+ of them, it gets irritating.
You requested to add a "1 Backlink per Page" filter and it's finally here:

Let me know if there's anything else we can do to make our reports more comprehensive.
Site Explorer Homepage Upgraded
Site Explorer homepage is easily our most visited page so far.
So for your convenience we have decided to expand it with a "quick access panel" to some other great backlink tools: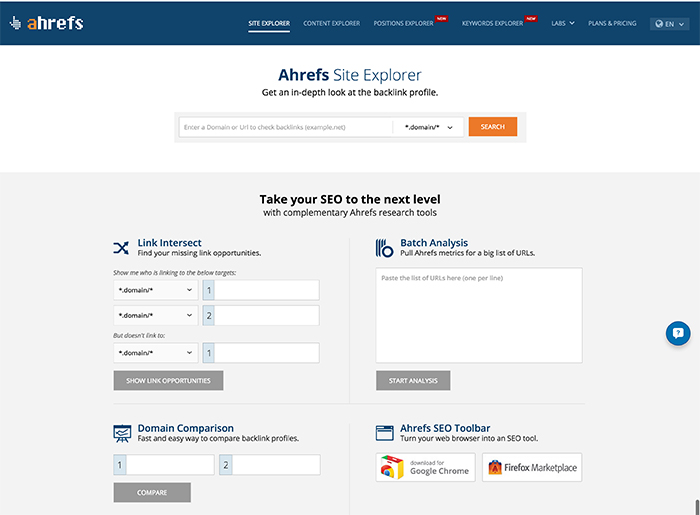 …as well as some real-time data on the state of Ahrefs' index: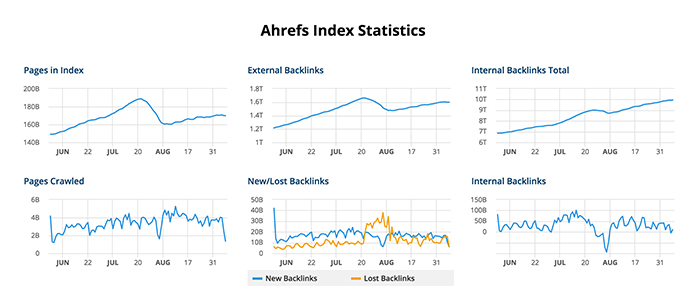 Hope you're enjoying the convenience of the new look!
La Fin
That's it for the last week!
Let me know if you have any questions or comments in regards to these new features that we have just released.