Site Explorer 2.0
How to use the Paid pages report
Video for this tutorial is coming soon.
The Paid pages report shows you which pages of a target website, URL, or subsection get the most paid search traffic.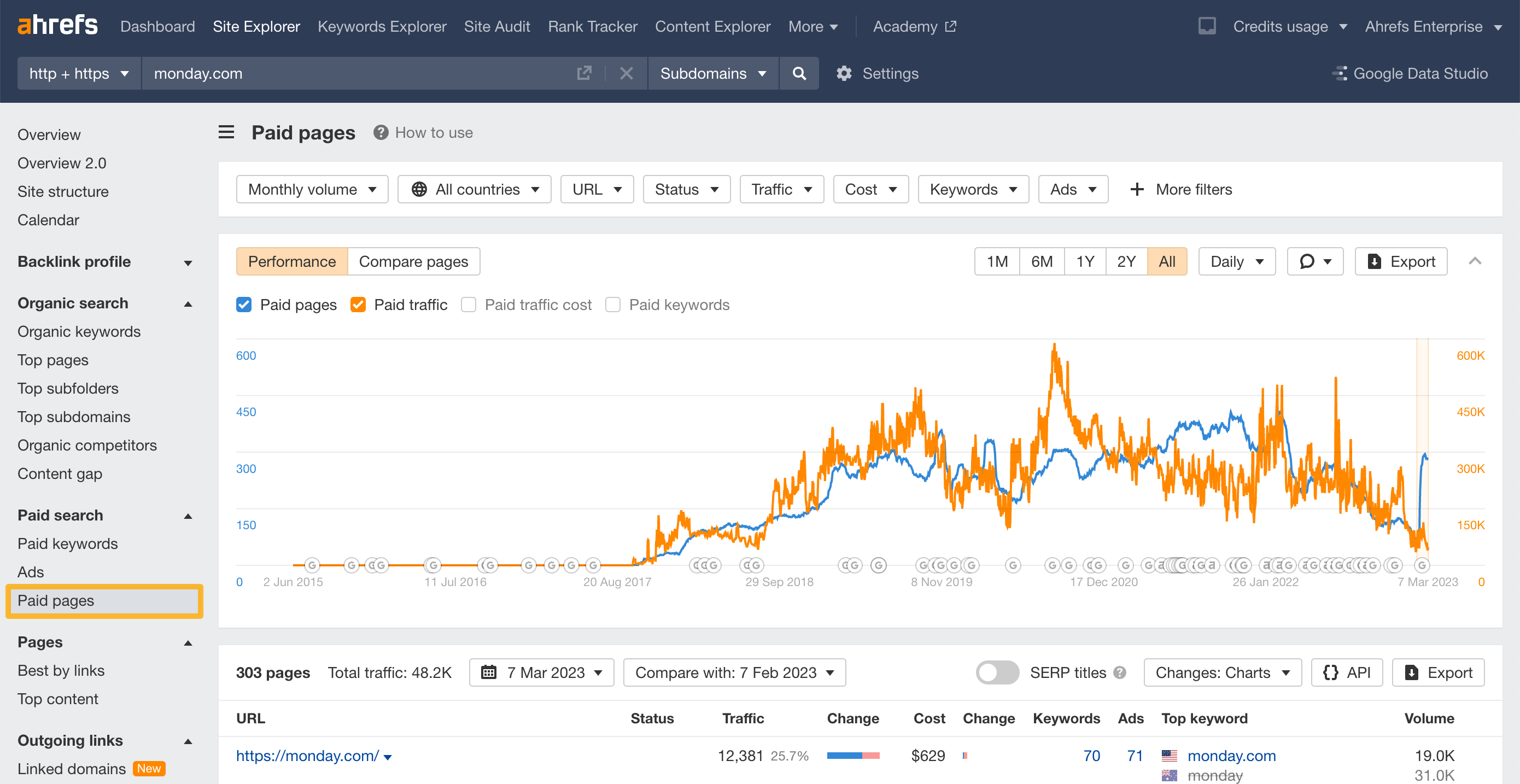 Here are some actionable use cases.
See the pages your competitors are sending paid traffic to
Enter a competitor's website and uncover the top pages they're sending paid traffic to.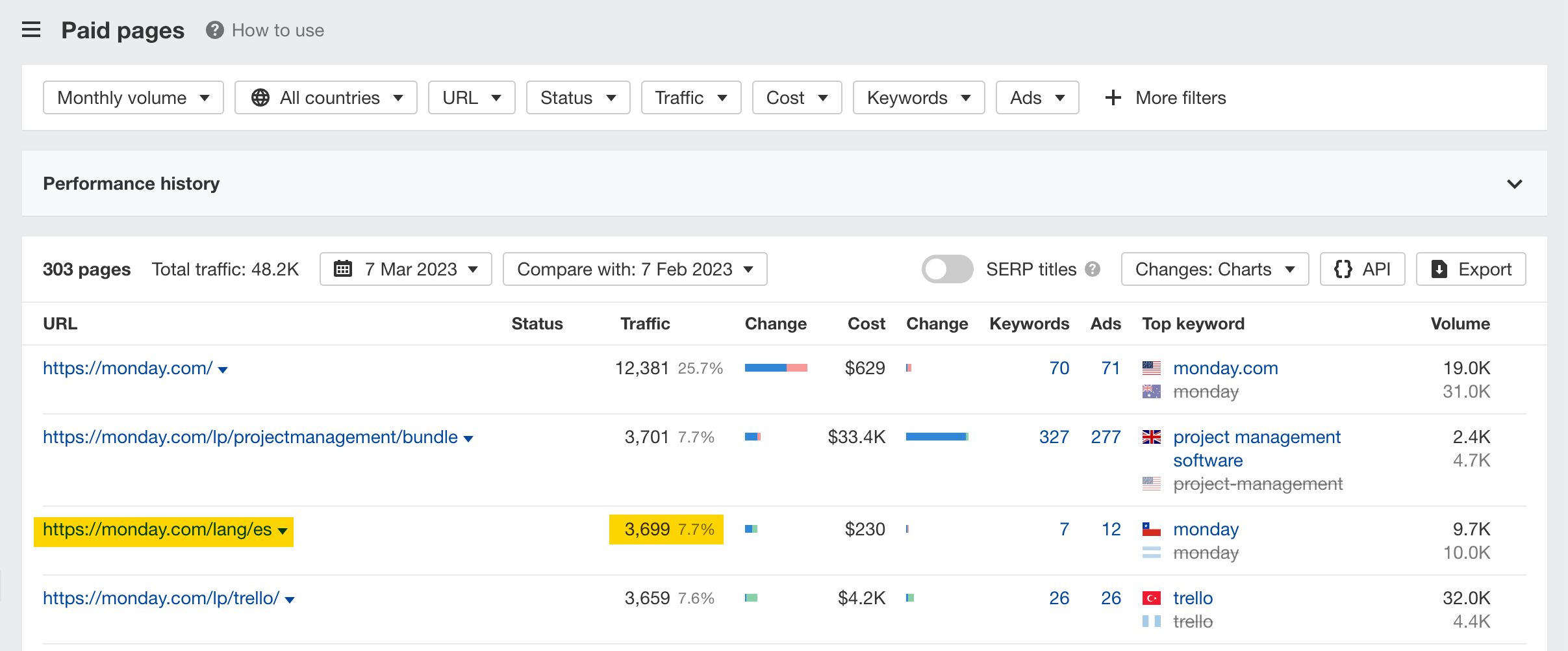 For example, monday.com is heavily advertising its Spanish homepage. If you were one of its competitors, you could check it out and find some inspiration.
Compare your competitors' top paid pages traffic
See how your competitor's top 10 paid pages have progressed over time in terms of search traffic using the Compare pages mode under the Performance chart.
Analyzing monday.com, it seems that the landing page about "alternative project management tools" was heavily advertised ever since 2020, with a peak paid traffic of 118,051 visits on 17rd September.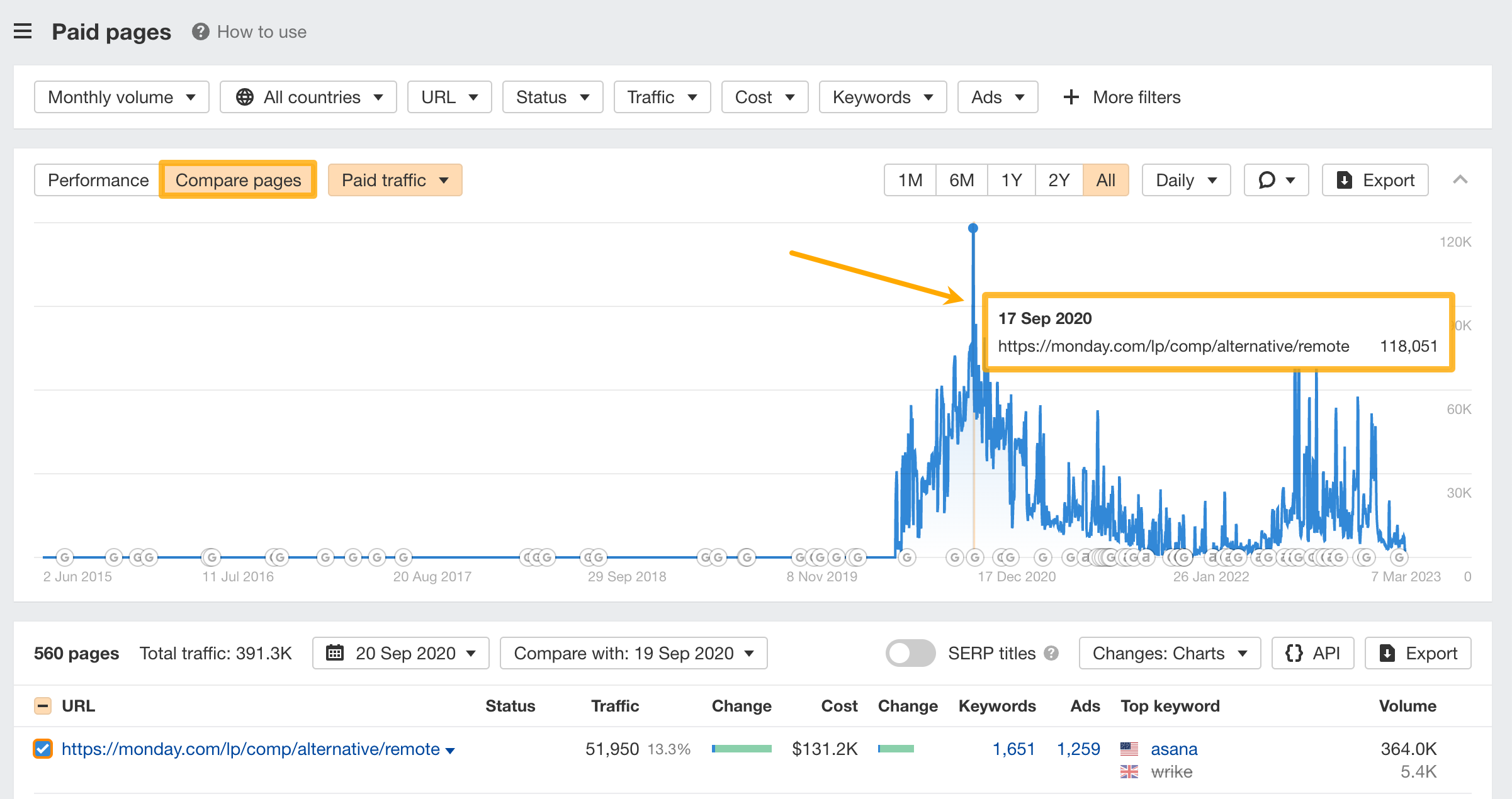 The page was heavily advertised for the summer of 2022 as well.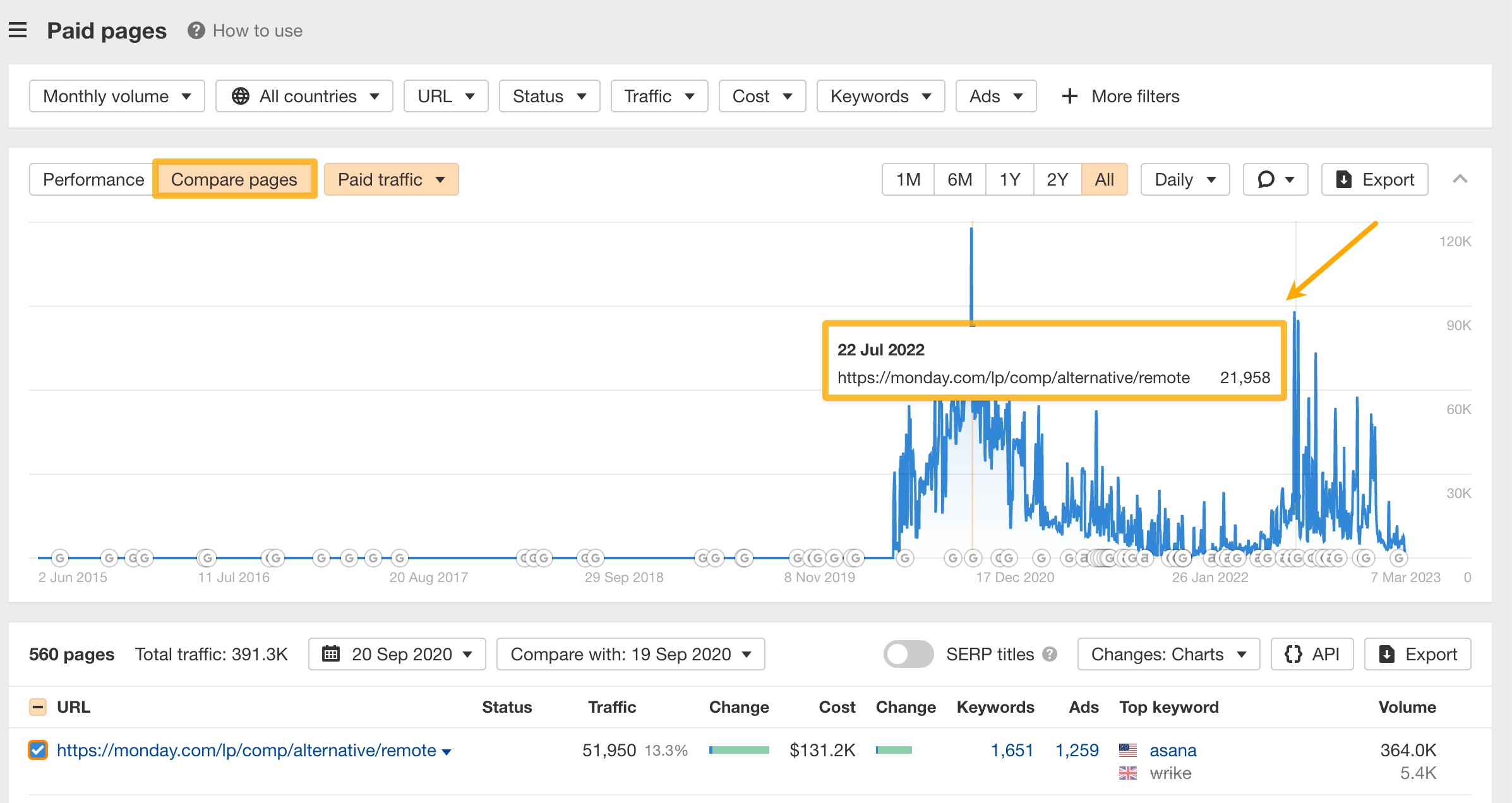 See top paid pages by traffic from 243 countries
By default, the Paid pages report shows you the top pages by paid traffic globally.
Pick a country from the dropdown to see all rankings in almost any other country.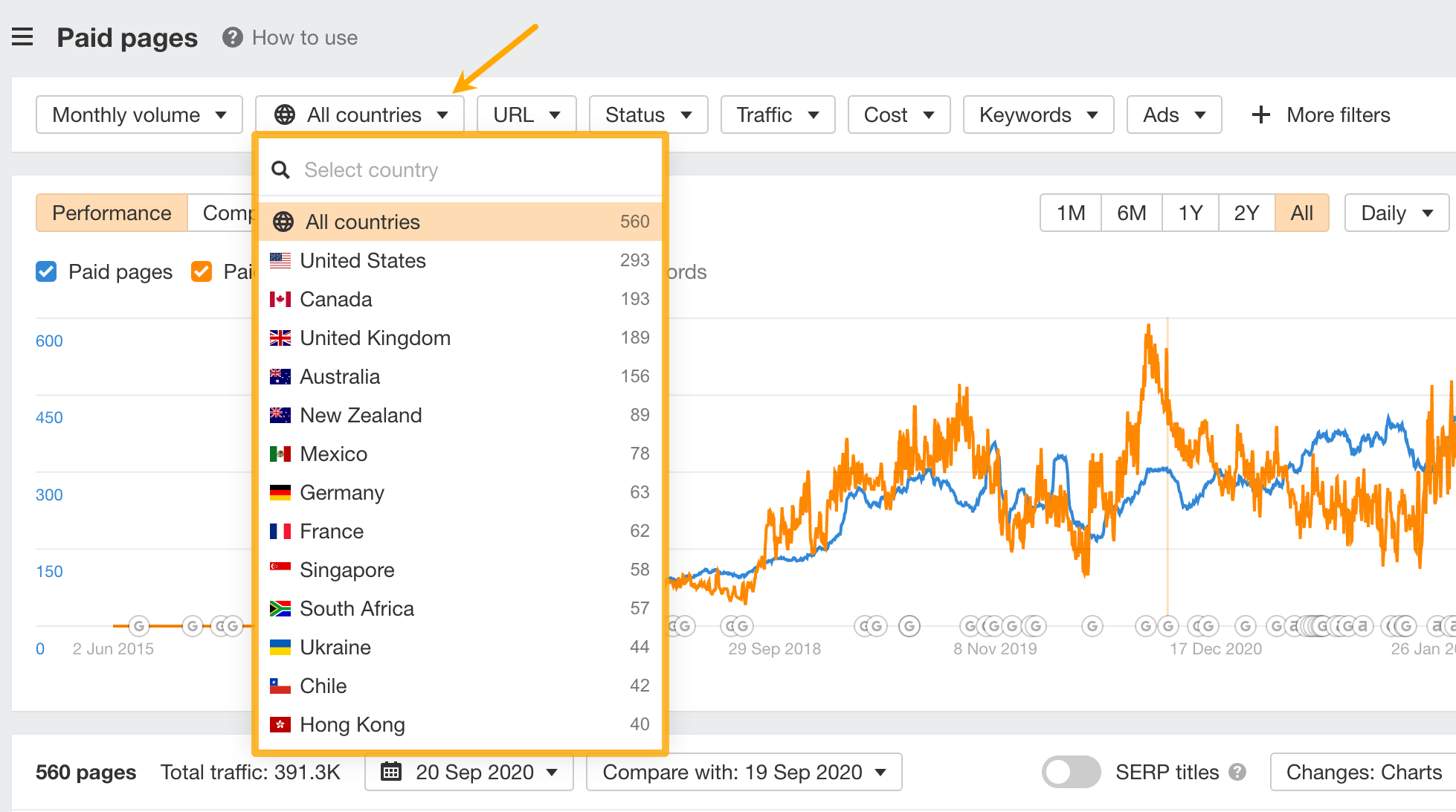 Keep learning
Check out some of the articles on the Ahrefs blog to learn about paid pages:
Next lesson
Best by links