Site Explorer (Legacy Reports)
How to use the Link Intersect report
The Link Intersect report shows you who's linking to one or more target websites, URLs, or subsections - but not another.
Here are some actionable use cases for this report.
See who's linking to competitors, but not to you
In the top section, enter up to ten competing websites. Then, paste your domain in the bottom section. Hit Show link opportunities.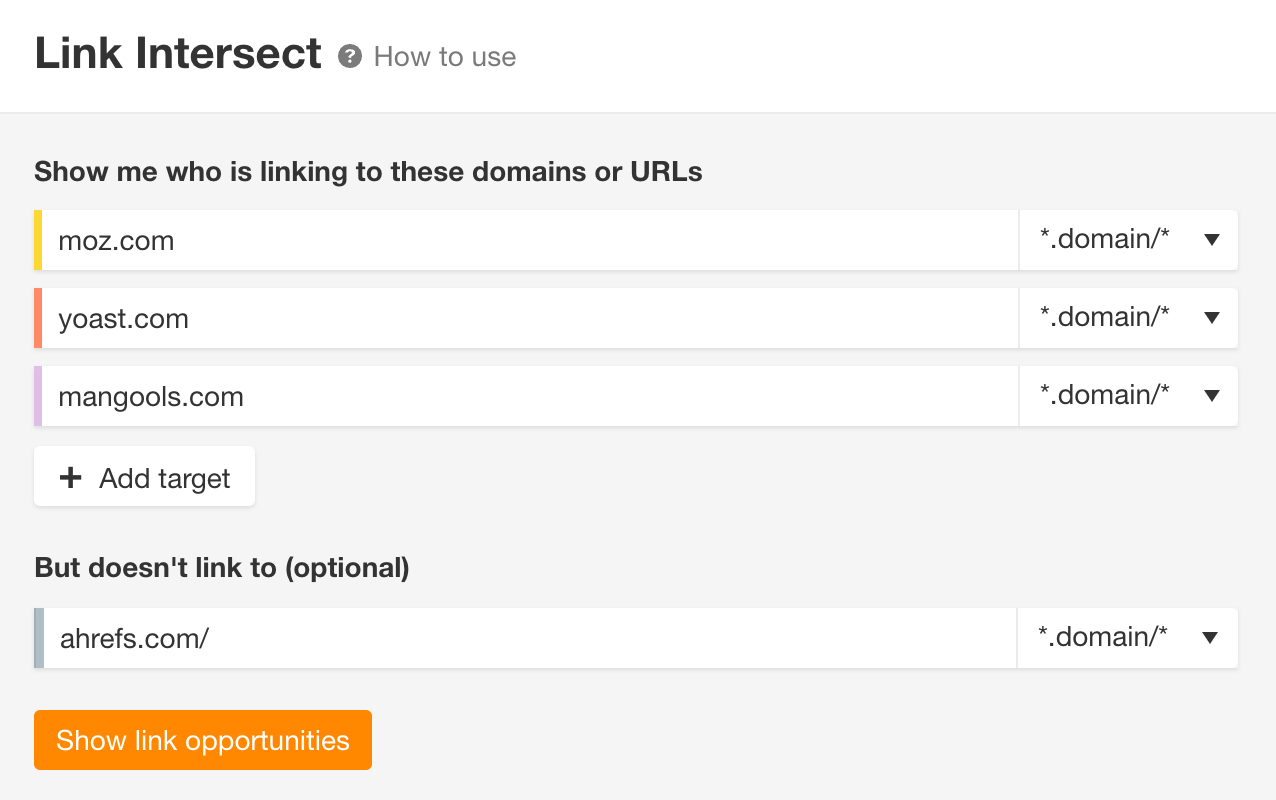 Right away, you can see close to 159,000 domains that link to one or more of our competitors, but not to us.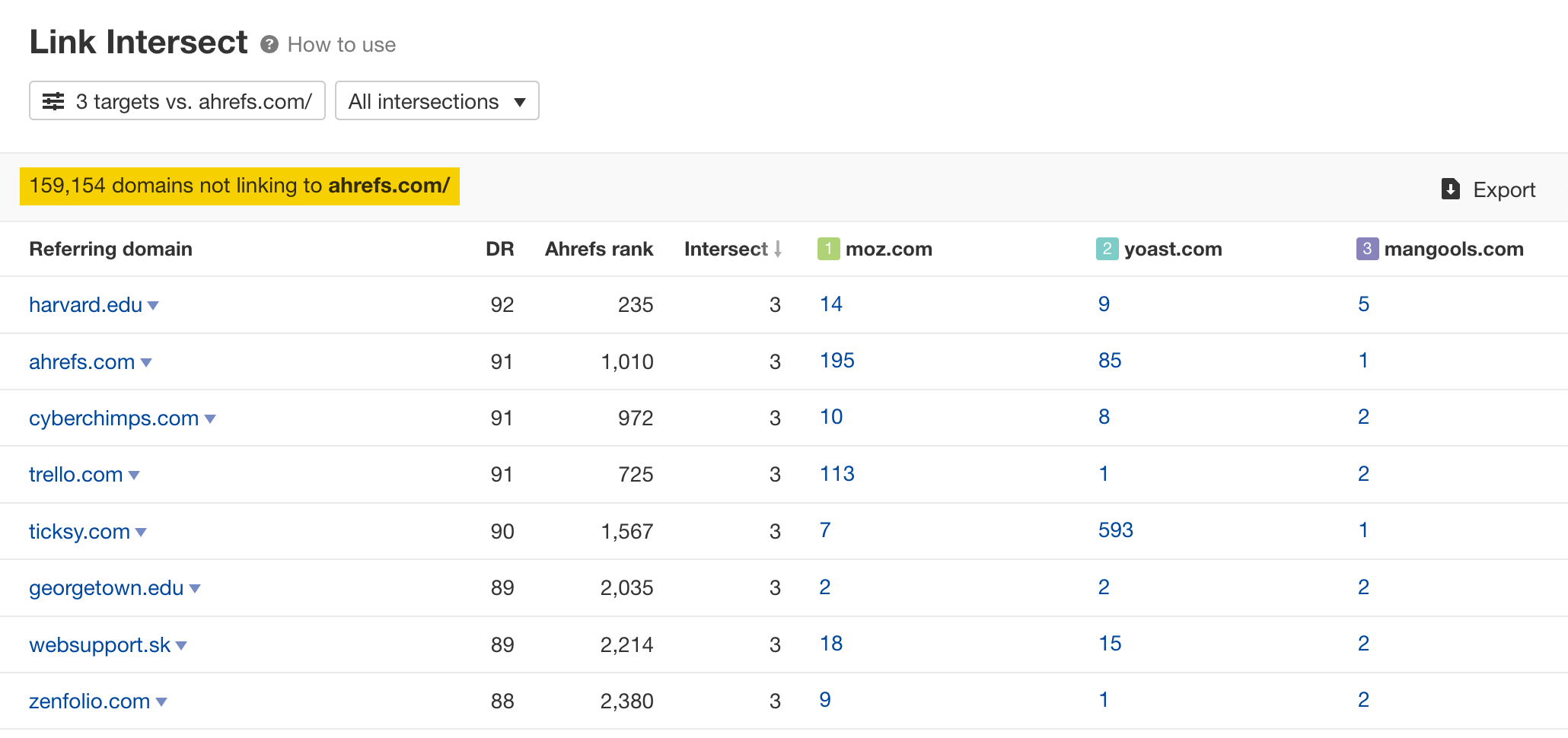 To see only hyper-relevant results, use the All Intersections filter to show who is linking to multiple or all your competitors.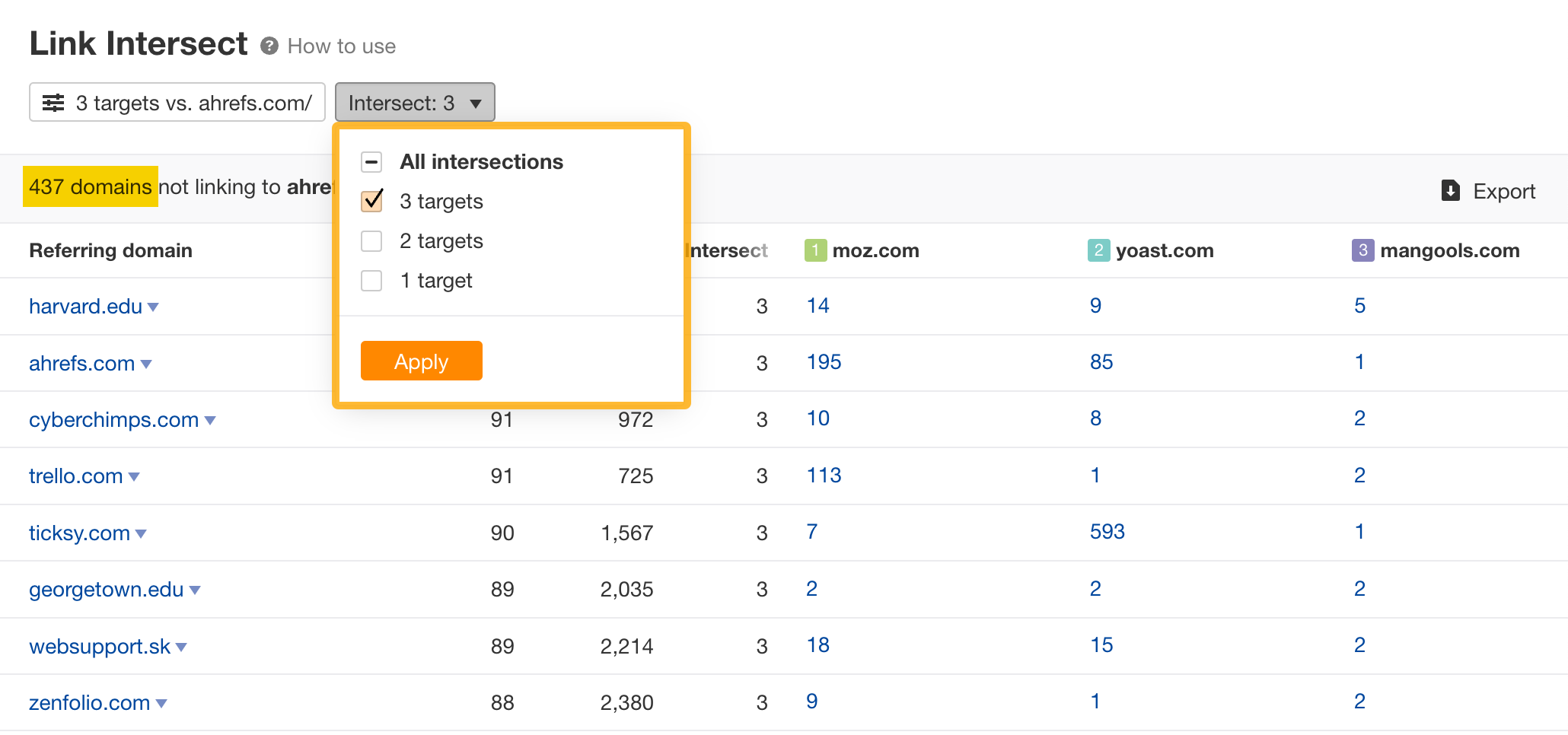 Analyze the results to figure out why these sites are linking to your competitors, but not you. Reach out where appropriate.
See who's linking to the current top-ranking pages, but not your page
The pages that outrank you likely have more links than you. So, why not see who's linking to those pages, but not yours?
Open Keywords Explorer and check the SERP for your target keyword where you're not ranking in Top 3. Let's go for "affiliate marketing".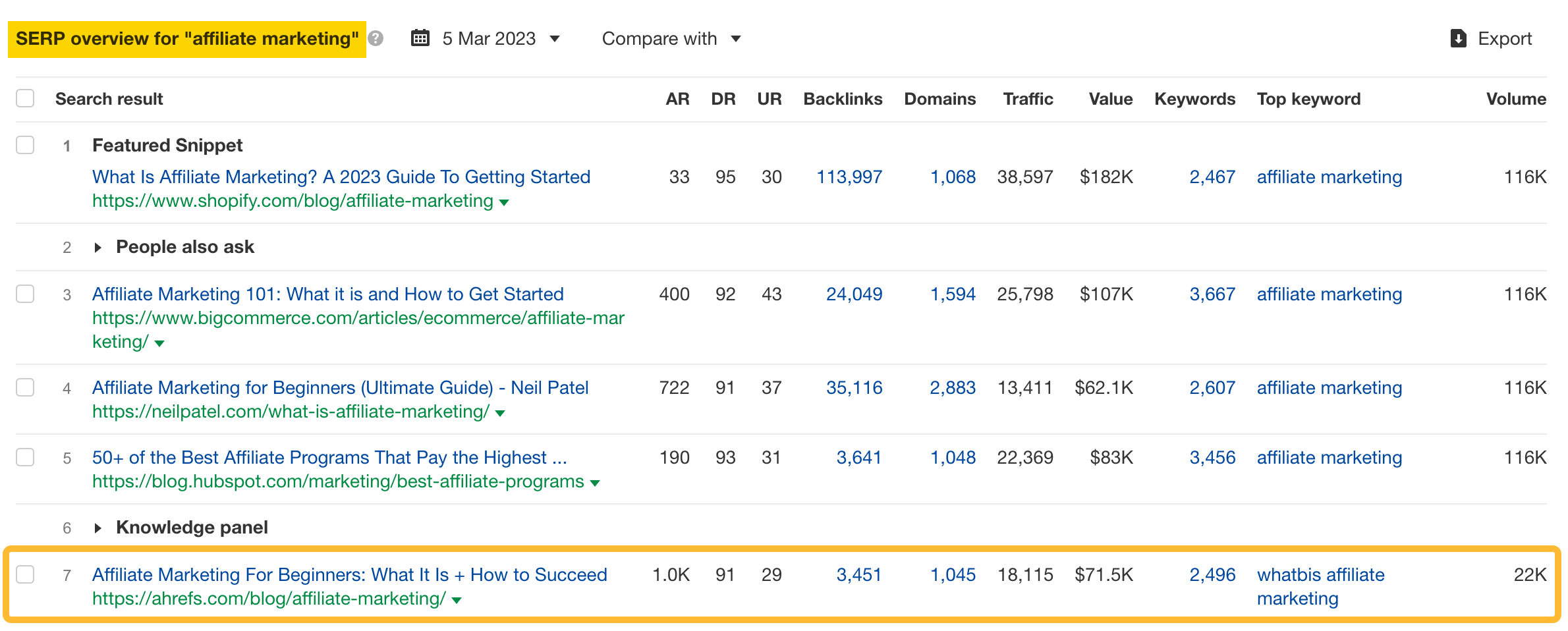 Once inside the SERP overview, check the boxes of a few relevant top-ranking pages and choose Open in Link Intersect.
This will add all selected pages to Link Intersect, without having to manually paste them.

There are close to 5,100 sites linking to at least one of the current top-ranking pages for the keywords "affiliate marketing", but not ours.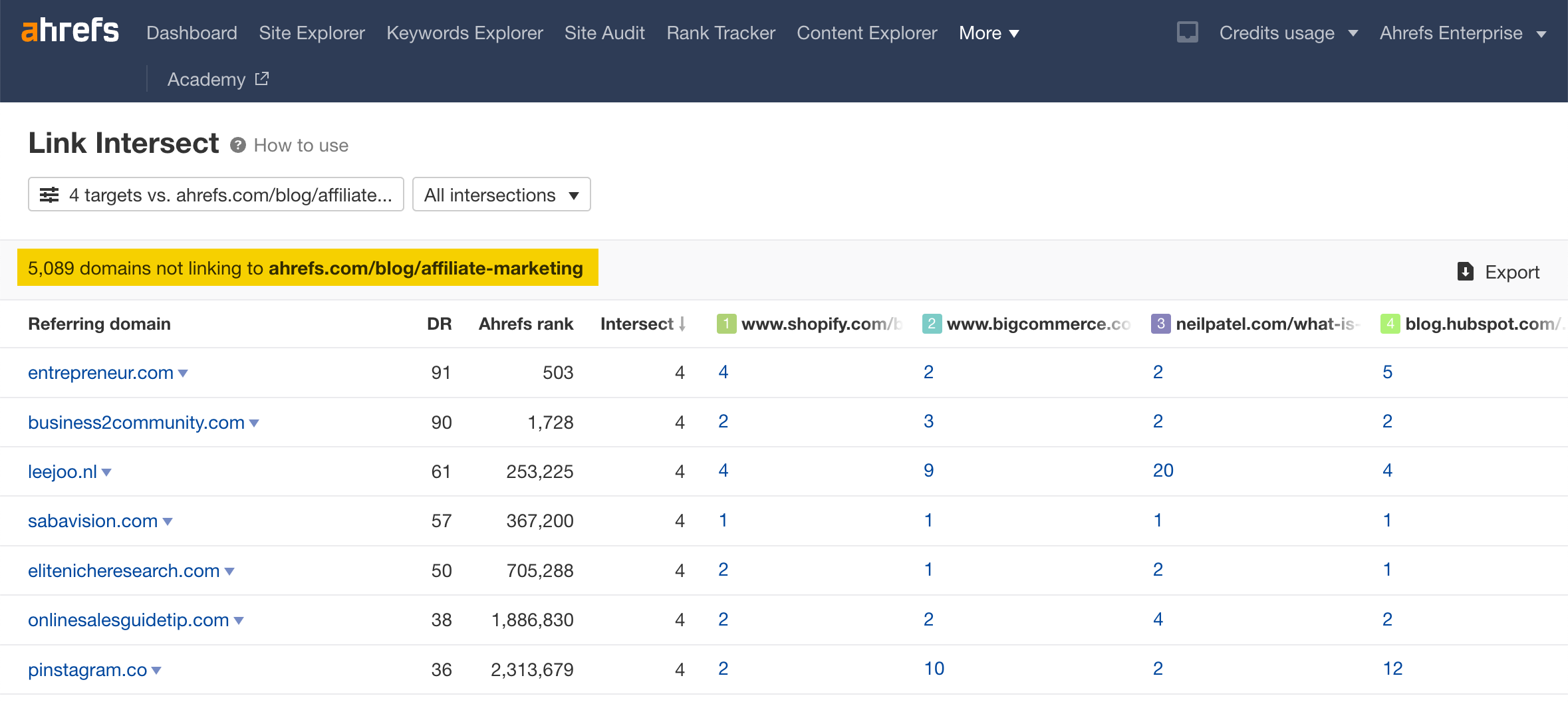 For hyper-relevant results, change the Intersections filter to show only sites that are linking to multiple or all competing pages.
You're now down to 11 websites that have already linked to all of your competitors, meaning they're excellent link prospects (once they know you exist).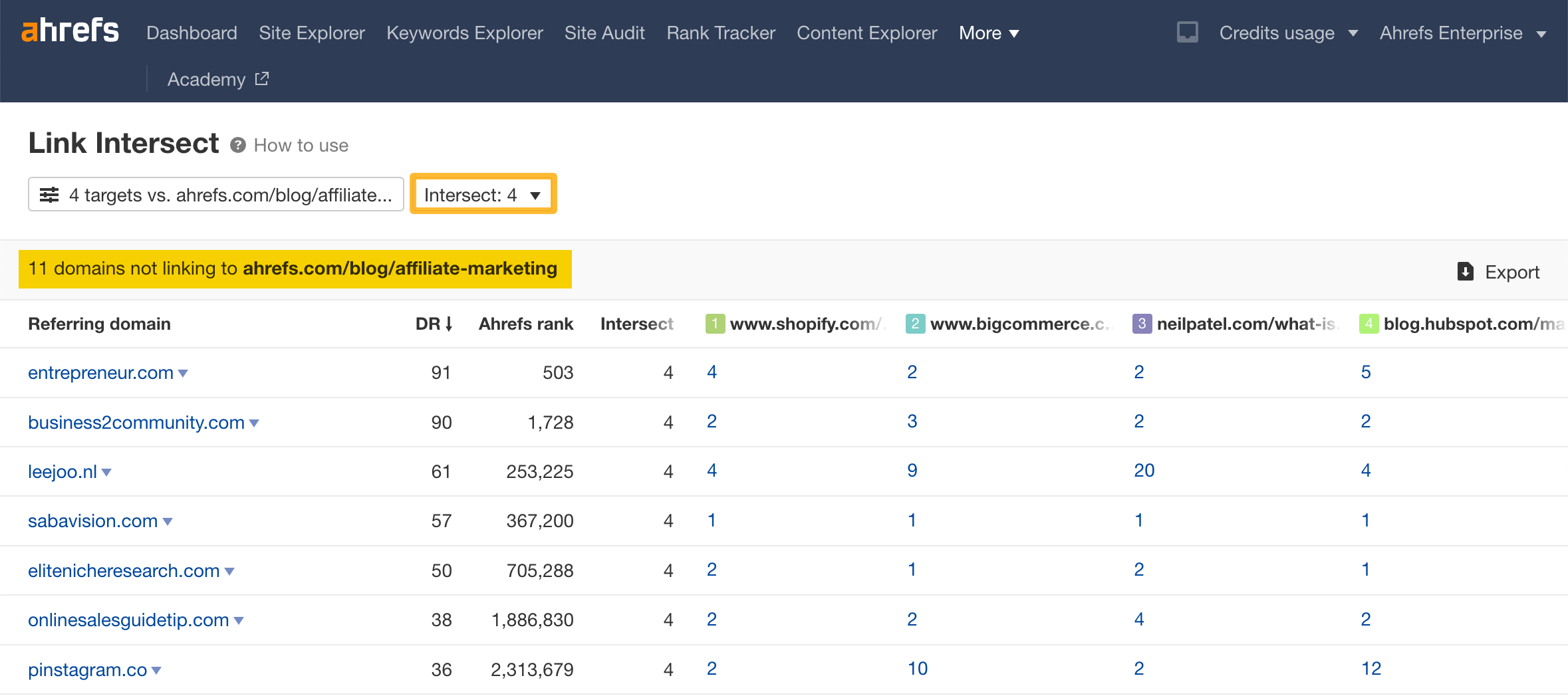 Find local citation opportunities
Citations are online mentions of your business, which usually display your business name, address, and phone number—collectively known as NAP (Name, Address, Phone).
To find citation opportunities, go to Google and search for competing businesses (e.g. plumbers in Sheffield).
Copy and paste some of the top-ranking websites into the top section. Enter your site into the bottom section. And set the mode to URL since citations usually link to the homepage of local service providers. Then hit Show link opportunities.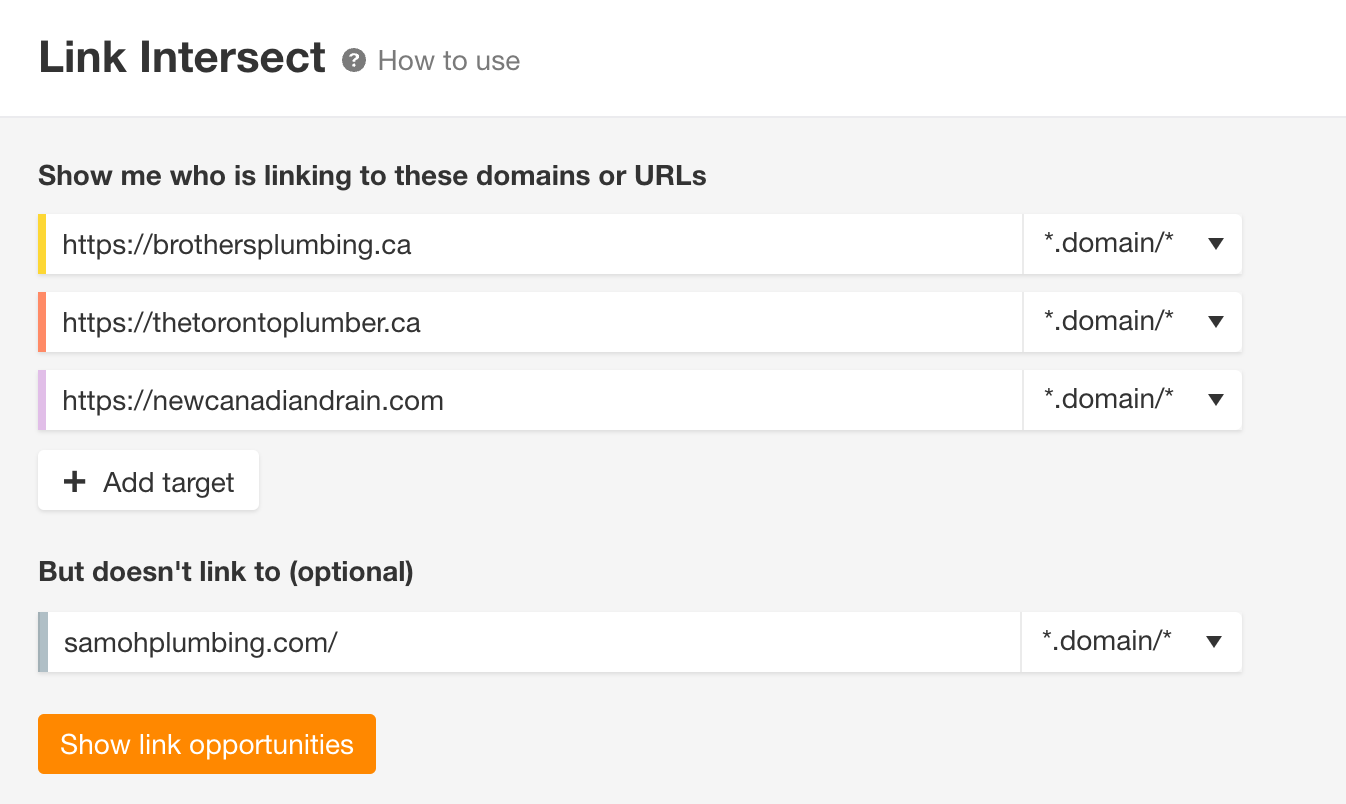 We now have 975 websites linking to at least one competitor, but not us. With many of them being directories where we can add our company details.

Click on the caret to see the context of the links and submit your website where appropriate.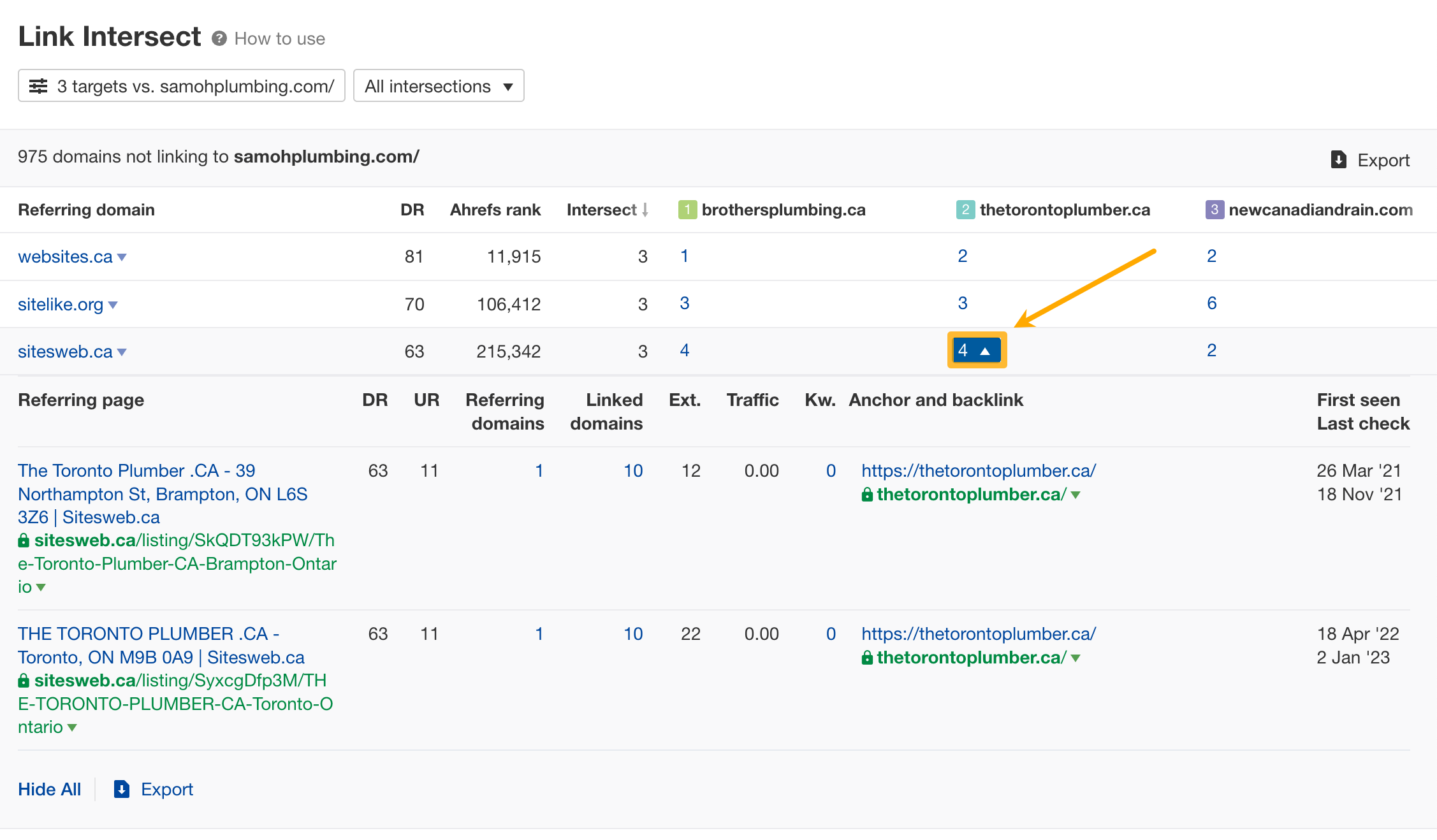 Keep learning
Check out these guides that show you how to make further use of Link Intersect:
Next lesson
Top subfolders